April 29 – IRC Stabilization Fund Letter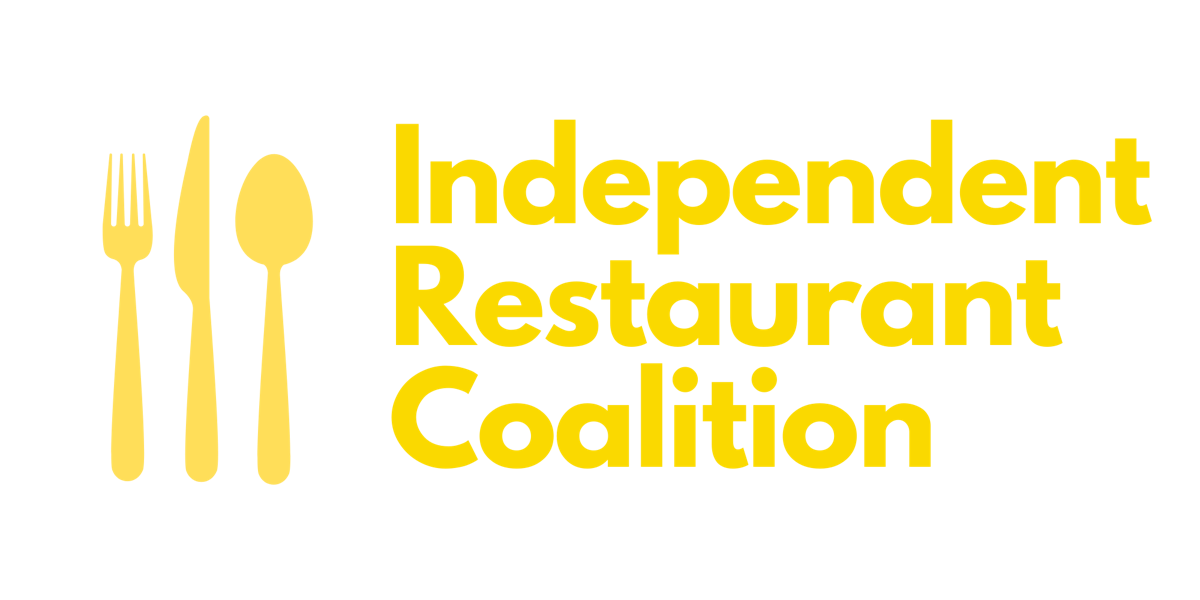 April 29, 2020
Dear Speaker Pelosi, Leader McConnell, Leader Schumer and Leader McCarthy,
Today, the majority of our restaurants stand on the very brink of survival. Many deserving businesses are successfully utilizing the programs that you created in the congressional response to the COVID-19 pandemic. But the restaurant sector has been and will continue to be devastated and it is now the #1 contributor to America's record unemployment. In addition, the duration of state and municipal closures has prevented the Paycheck Protection Program (PPP) from providing the vital lifeline we so desperately need.
Throughout this crisis, the independent restaurant community, representing over 500,000 restaurants and 11 million employees, has been hit especially hard. At present, four in 10 restaurants are closed and the remaining 60% are operating at severely depressed revenue levels (sales have plummeted $80 billion during the months of March and April alone). According to the National Bureau of Economic Research, restaurants can only expect a 30% chance of staying open, if the COVID-19 crisis lasts four months, which is lower than any other industry. Once we are allowed to reopen, we will continue to face significant hurdles. Revenue generation will be severely compromised due to social distancing policies (requiring fewer individuals in our restaurants) and limitations to large revenue generating events, including weddings, birthdays and corporate events.
Independent restaurants anchor neighborhoods and communities and drive travel and tourism in every Congressional district and state. Independent restaurants indirectly contribute millions of jobs for every business large and small that relies on a healthy travel industry from airlines and hotels to parking garages and retail. Further, independent restaurants directly support hundreds of thousands of jobs and small businesses, including farmers, fishermen, distributors and the service sector.
In order for us to serve your communities again and to assist in reigniting the economy, independent restaurants need critical support from the federal government. This support will provide us not only a bridge to open, but to continue operating and to be fully staffed. Therefore, we respectfully request Congress establish the Independent Restaurant Stabilization Fund to ensure restaurants will receive the necessary capital to reopen and stay open. While we support the proposal brought forth by the National Restaurant Association for a stabilization fund and incentives, we believe that an allocation of at least $120 billion in funds for grants is required, specifically for small operators, to ensure that we are able to access the resources we need to survive.
As such, we believe any funds approved by Congress should include the following principles:
No publicly traded restaurant should be allowed to access the fund. Our restaurants do not enjoy the same access to capital as publicly traded restaurant companies and their subsidiaries or affiliates. We are privately owned, mostly by individuals that are living in each of your communities.
No large restaurant chain or franchise should be allowed to access the fund. It is important to ensure that franchises and large chains of restaurants be blocked from outflanking small, independent restaurants. Therefore, we believe any group of restaurants with more than 20 restaurant entities under the same name should be blocked from accessing these funds.
Prioritize underrepresented communities (with a focus on women and minority owners and operators). We believe independent restaurants that are owned by women and minorities need to be prioritized within the fund.
The fund should last through 2020. Grant amounts should be based on the impact to each business and allow operators to use funds broadly to offset operating expenses and payroll.
With future requirements to modify dining rooms and reduce seating (effectively limiting revenue by upwards of 50%) and additional mandates for protective items and cleaning measures raising costs, restaurants will not be "back to normal" anytime soon. Congress must provide stabilization for this industry through 2020 or we will be pushing millions back into unemployment.
Bars and wine bars should also be allowed to participate in the fund. These establishments are similarly affected by current and ongoing operational restrictions.
We need Congress to act or we will not be able to survive. According to a recent survey conducted by the James Beard Foundation, only one in five restaurants have confidence they can reopen their businesses when they are allowed to open again. The National Bureau of Economic Research states that restaurants only have a 15% chance of staying open if the COVID-19 crisis lasts six months. Small restaurants are scrappy and entrepreneurial; we run on thin margins and optimism. We are the places you meet your constituents, we are the places that donate to schools, we are the places feeding our frontline workers today. If these requirements are not met, our country will not only permanently lose 11 million jobs, but also these vital cornerstones of our communities.
Thank you very much in advance for your consideration of these requests.
Sincerely,
The Independent Restaurant Coalition