August 18 - Jake Gyllenhaal Joins NYC Food Icon Russ & Daughters in Launching Fundraiser for Independent Restaurant Coalition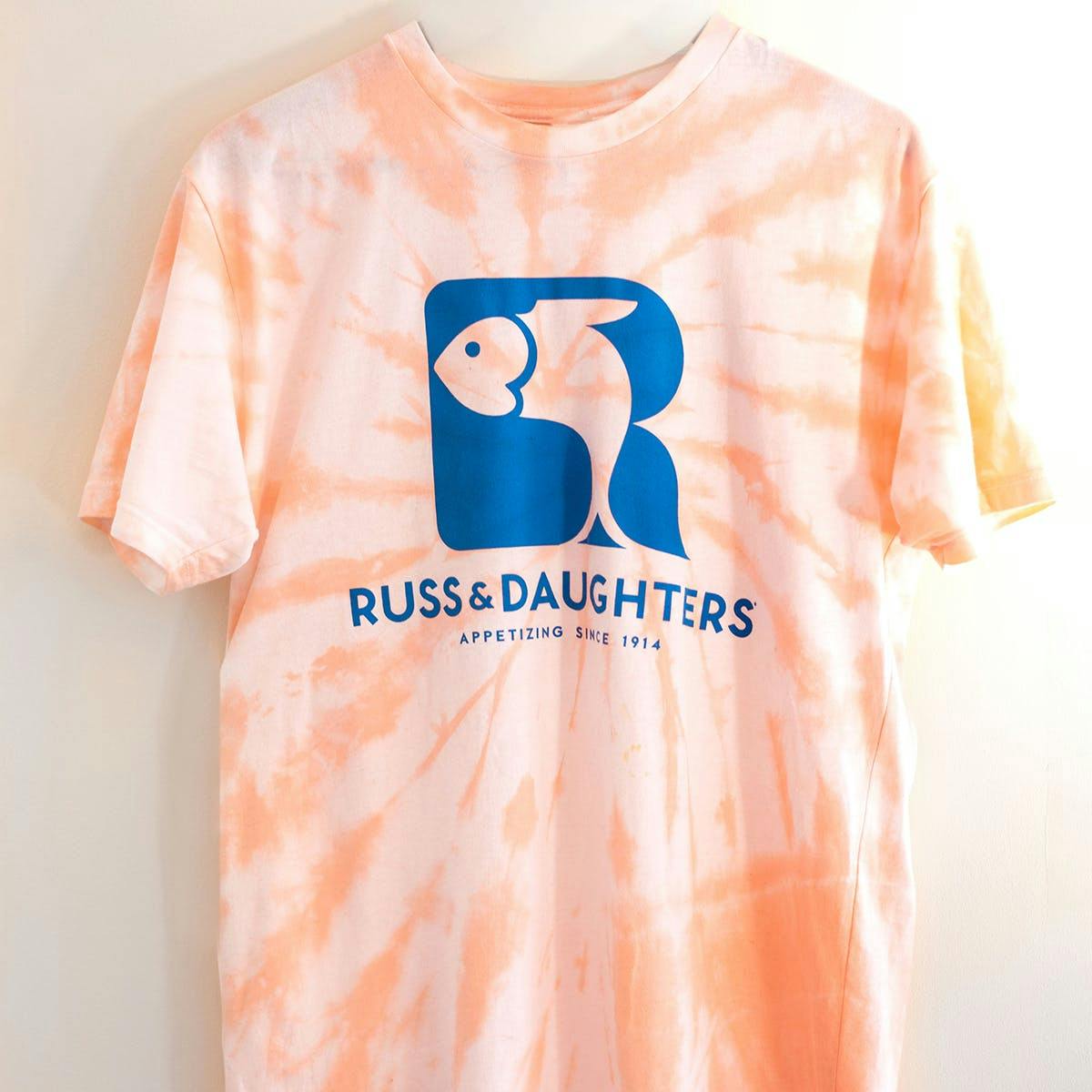 FOR IMMEDIATE RELEASE
August 18, 2020
CONTACT:
Jeff Solnet
jeff@precisionstrategies.com
NYC Food Icon Russ & Daughters Launches Fundraiser for Independent Restaurant Coalition, With Support from Actor Jake Gyllenhaal
106 Year-old Culinary Mainstay Selling Custom-Made T-shirt Made Famous by Jake Gyllenhaal's "Handstand Challenge" Video, With Profits Going to the Independent Restaurant Coalition
T-shirt is Available Here
WASHINGTON, D.C. — Today, New York City food icon Russ & Daughters restaurant owners Niki Russ Federman and Josh Russ Tupper launched a fundraiser for the Independent Restaurant Coalition (IRC). The group is selling t-shirts based on a one-of-a-kind, custom-made t-shirt Jake owns, which he wore in his viral Handstand Challenge video in April. Profits from the sales will go to the Independent Restaurant Coalition's advocacy efforts as the group fights for 500,000 independent bars and restaurants across the country devastated by the COVID-19 economic shutdown. Free shipping in the U.S. is generously donated by Goldbelly.
"New York City will not be the same if our favorite restaurants go away," said Jake Gyllenhaal, prominent actor who starred in films like Brokeback Mountain (2005), Nightcrawler (2014), and Spider-Man: Far From Home (2019). "I can't imagine our city without Russ & Daughters, just the same way countless small restaurants, bars, coffee shops, and distilleries across the country form the backbone of their own communities. I'm proud to be working with my friends Niki and Josh to support the Independent Restaurant Coalition, and the urgent work they're doing to make sure Congress takes action to save one of our most essential industries."
In recent months, the IRC has been fighting for the inclusion of the RESTAURANTS Act in the federal relief bill currently undergoing negotiations in Washington, D.C. The bill would establish a $120 billion fund for small restaurants and bars to cover costs such as payroll, rent, supplies, and PPE. Originally introduced in June by Sens. Roger Wicker (R-MS) and Kyrsten Sinema (D-AZ), alongside Reps. Earl Blumenauer (D-OR 3) and Brian Fitzpatrick (R-PA 1), the RESTAURANTS Act now has over 170 cosponsors in the House and 25 cosponsors in the Senate.
"After 106 years in operation, there has never been a more critical moment for independent eateries like ours than right now," said Niki Russ Federman, fourth-generation co-owner of Russ & Daughters. "Our small business has seen so much – war and peace, booms and depressions – but we've never seen anything like this. The fallout from this virus is an unprecedented attack on every family-owned business like ours across the country, and the Independent Restaurant Coalition has been on the front lines fighting to save our industry. We're excited to be doing our part to make sure America's 500,000 small bars and restaurants, and the 11 million workers they employ, are being heard by our lawmakers."
"Restaurants have always been a springboard for hardworking folks looking to achieve the American Dream," said Josh Russ Tupper, fourth-generation co-owner of Russ & Daughters. "It was true when our great-grandfather Joel Russ immigrated to the United States in 1907, going from selling herring out of a barrel to opening a brick and mortar store that has become a cultural keystone in our community. Hundreds of thousands of New Yorkers make a living in restaurants, bars, food shops, taverns, cafés, and dives across the city. Passing the RESTAURANTS Act means giving these people the same opportunity to work hard and find success, like our great-grandfather did."
ABOUT RUSS & DAUGHTERS:
Russ & Daughters is a New York culinary and cultural icon, known for the highest quality appetizing foods: smoked fish, caviar, bagels, bialys, babka, and other traditional baked goods. The home of bagels and lox since 1914, Russ & Daughters has been continuously owned and operated by four generations of the Russ family.
In 2014, upon the 100th anniversary of Russ & Daughters, 4th Generation Owners Josh Russ Tupper and Niki Russ Federman opened Russ & Daughters Cafe - a restaurant on Orchard Street, the street where their great grandfather peddled herring from a barrel and a pushcart. In 2016, the cousins opened Russ & Daughters at the Jewish Museum. In 2019, Russ & Daughters Brooklyn opened. This "Appetizing Factory" houses an 18,000 square foot hub for food-making, baking, nationwide shipping, events, and a retail appetizing counter.
Niki and Josh Russ, and Russ & Daughters, have been honored with awards from the New York City Mayor's Office, the Manhattan Chamber of Commerce, The Foundation for Jewish Culture, and The New York State Senate, which passed a unanimous resolution "Commending Russ and Daughters upon the occasion of celebrating its 100th Anniversary." Russ & Daughters Cafe was named #2 on Pete Wells' New York Times list of "The 10 Best New Restaurants of 2014." Russ & Daughters has been featured in the PBS documentaries: The Jews of New York and The Sturgeon Queens — highlighting the contributions of multiple generations of the Russ family during the past century. The Sturgeon Queens, been screened and honored at prestigious film festivals across the country and around the world.
Russ & Daughters reflects four generations of the Russ family's dedication to excellence, authenticity, history, and tradition.
ABOUT THE IRC:
The Independent Restaurant Coalition was formed by chefs and independent restaurant owners across the country who have built a grassroots movement to secure vital protections for the nation's 500,000 independent restaurants and the more than 11 million restaurant workers impacted by the coronavirus pandemic. The Coalition's leadership team includes Tyler Akin, José Andrés, Kevin Boehm, Sean Brock, Katie Button, Andrew Carmellini, Ashley Christensen, Jeanie Chunn, Amanda Cohen, Tom Colicchio, Nina Compton, Rosa Garcia, Suzanne Goin, Gregory Gourdet, Will Guidara, Mason Hereford, Sam Kass, Max Katzenberg, Mike Lata, Camilla Marcus, Ivy Mix, Kwame Onwuachi, Patrick Phelan, Erika Polmar, Naomi Pomeroy, Niki Russ Federman, Steven Satterfield, Michael Shemtov, Nancy Silverton, Frank Stitt, Bobby Stuckey, Robert St. John, Caroline Styne, Jill Tyler, and Andrew Zimmern.
# # #