August 3 – Morgan Freeman and Independent Restaurant Coalition Urge Congress to Pass RESTAURANTS Act in New Television Ad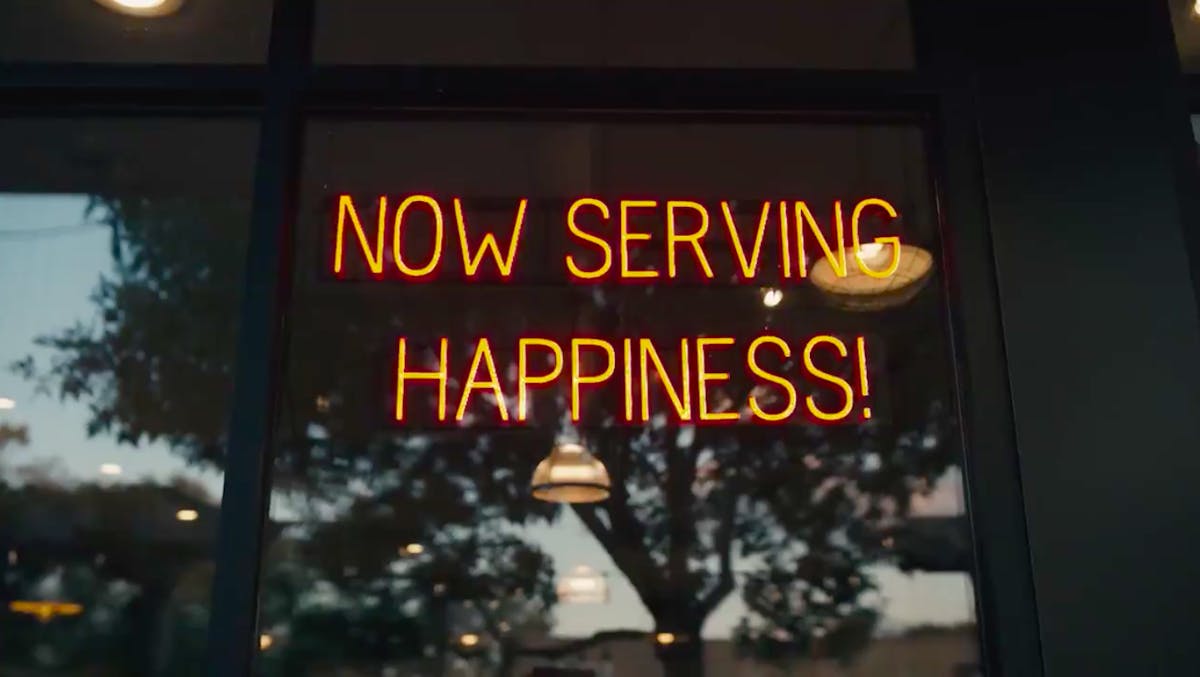 FOR IMMEDIATE RELEASE
August 3, 2020

CONTACT:
Jeff Solnet
jeff@precisionstrategies.com

Morgan Freeman and Independent Restaurant Coalition Urge Congress to Pass RESTAURANTS Act in New Television Ad

Narrated By Actor Morgan Freeman and Produced by Andrew Zimmern's Emmy Winning Production Company Intuitive Content, New Video Lays Out Pandemic's Disproportionate Impact on Independent Restaurants and Bars; Calls on Viewers to Take Action As Congress Debates New Relief Package

Endorsed by Over 165 Members of Congress, RESTAURANTS Act Would Create $120 Billion Grant Program to Protect 16 Million Employed By Independent Restaurants

WATCH THE AD HERE

WASHINGTON, D.C. — Today, the Independent Restaurant Coalition (IRC) released a new television ad with support from Morgan Freeman and DoorDash calling on Congress to pass the RESTAURANTS Act. The ad, narrated by Freeman and produced by Andrew Zimmern's Emmy-Winning production company Intuitive Content, will be seen throughout the week online and on air in several markets across the country.

The appeal to Congress comes as the RESTAURANTS Act quickly gains momentum in both the U.S. House and Senate. The legislation was originally introduced in June by Sens. Roger Wicker (R-MS) and Kyrsten Sinema (D-AZ), alongside Reps. Earl Blumenauer (D-OR 3) and Brian Fitzpatrick (R-PA 1). The bill now has over 165 cosponsors in Congress with more legislators expected to formally sign on this week. Last week, the bill gained 33 more House cosponsors and five additional Senate cosponsors, including Sens. John Cornyn (R-TX) and Amy Klobuchar (D-MN) and Reps. Kendra Horn (D-OK 5) and Francis Rooney (R-FL 19).

"Neighborhood restaurants we love are closing everyday, knocking a rung off the ladder of someone's American dream," said Andrew Zimmern, a founding member of the Independent Restaurant Coalition, host and executive producer of MSNBC's What's Eating America and a partner in several restaurants in Minneapolis, MN. "Nearly 40% of independent restaurants are owned by immigrants. They are America's favorite first job, the top employer of non-white managers, and employ over one million single moms. They are passion projects and community lifelines. They are our family, and we hope this ad reminds Congress of the stakes facing their communities during the pandemic. Independent restaurants simply cannot generate enough revenue to stay open and continue employing 16 million people around the country without relief from Congress."

A new analysis from restaurant consultants Aaron Allen & Associates predicts one in three U.S. restaurants may close permanently this year. More than 1 in 4 workers who have lost their jobs during the pandemic are from the restaurant industry, more than any other industry. Last week, the Department of Commerce reported that restaurants lost over 34% of revenue in Q2 of this year. Neither the HEALS Act being debated in the Senate nor HEROES Act passed by the House of Representatives in April includes direct aid specifically for independent bars and restaurants.

The ad features a stark juxtaposition of the sounds normally found in restaurants – laughter, clinking glasses, birthday songs – with the images of darkened restaurants that have become common as a result of the COVID-19 shutdown. The video features images representing the 16 million people employed by independent restaurants who face uncertain employment prospects as the pandemic enters its sixth month. The ad directs viewers to visit saverestaurants.com to learn more about how they can help advocate for the 500,000 small bars and restaurants across the country.
The RESTAURANTS Act calls for the establishment of a $120 billion grant program run by the U.S. Treasury that small restaurants, bars, food trucks, caterers, and other similar establishments can use to cover various operating costs, including payroll, rent, mortgages, supplies, and PPE. Grant amounts are determined by comparing revenue from 2019 to revenue in 2020, and funds do not need to be repaid.

In July, several major U.S. corporations announced their support for the RESTAURANTS Act. The companies – American Express, The Coca-Cola Company, Delta Air Lines, Hyatt Hotels, Resy, Sysco, and US Foods – warned Congress that, without restaurants, "every one of our businesses would be impacted and the economic framework of cities and towns across all parts of the United States would be dramatically altered for the worse." They concluded that "Congress must pass The RESTAURANTS Act of 2020 in the coming weeks."

Over 215 farmers, distributors, distillers, and other businesses that supply restaurants called for the passage of the RESTAURANTS Act last month, including Kentucky spirits distributor Brown-Forman, one of the largest American-owned spirits and wine companies. According to a recent economic report from Compass Lexecon, restaurants' and bars' suppliers employ over five million workers across the country.

The Independent Restaurant Coalition was formed by chefs and independent restaurant owners across the country who have built a grassroots movement to secure vital protections for the nation's 500,000 independent restaurants and the more than 11 million restaurant workers impacted by the coronavirus pandemic. The Coalition's leadership team includes Tyler Akin, José Andrés, Kevin Boehm, Sean Brock, Katie Button, Andrew Carmellini, Ashley Christensen, Jeanie Chunn, Amanda Cohen, Tom Colicchio, Nina Compton, Rosa Garcia, Suzanne Goin, Gregory Gourdet, Will Guidara, Mason Hereford, Sam Kass, Max Katzenberg, Mike Lata, Camilla Marcus, Ivy Mix, Kwame Onwuachi, Patrick Phelan, Erika Polmar, Naomi Pomeroy, Steven Satterfield, Michael Shemtov, Nancy Silverton, Frank Stitt, Bobby Stuckey, Robert St. John, Caroline Styne, Jill Tyler, and Andrew Zimmern.

# # #