January 14 – Independent Restaurants: Biden Plan Opens Door For RESTAURANTS Act, Gives Hope to Devastated Industry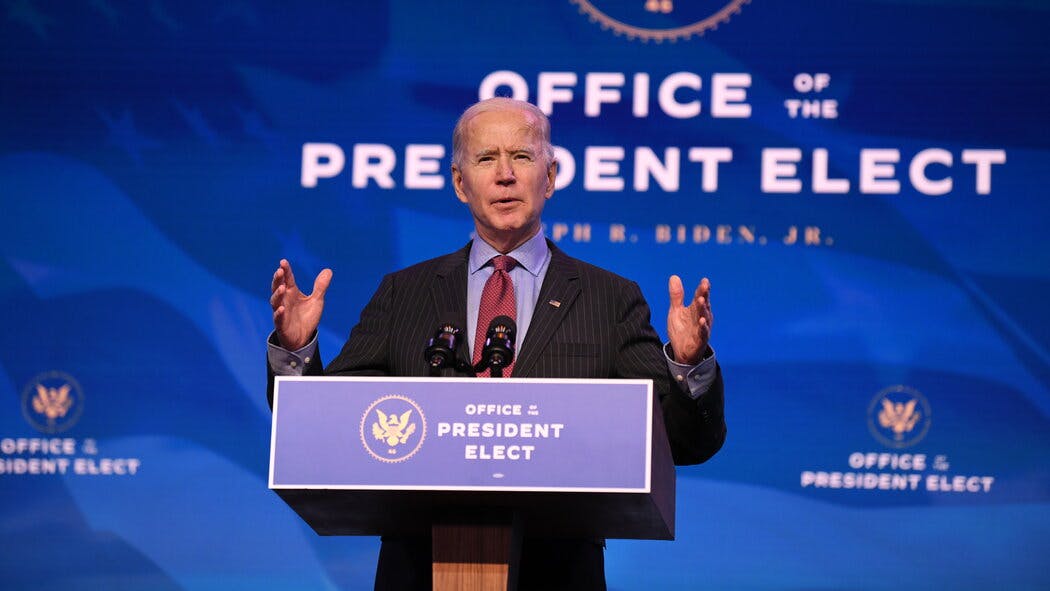 FOR IMMEDIATE RELEASE
January 14, 2021

CONTACT:
Jeff Solnet
jeff@precisionstrategies.com
Independent Restaurants: Biden Plan Opens Door For RESTAURANTS Act, Gives Hope to Devastated Industry

Biden Transition: "[W]ants to work with Congress to make sure that restaurants, bars, and other businesses that have suffered disproportionately have sufficient support to bridge to the recovery."

WASHINGTON, D.C. -- Today, the Independent Restaurant Coalition (IRC) released the following statement in response to President-elect Joe Biden's calls for direct restaurant relief:

"It is clear President-elect Biden wants to take action to address the unique devastation the pandemic brought to America's independent restaurant and bar community," said the Independent Restaurant Coalition. "We are encouraged by President-elect Biden's repeated and outspoken support for direct aid to independent restaurants and bars, especially as we remain one of the only industries seeing shrinking employment and closed doors across the country. President-elect Biden's plan opens the door for Congress to pass the bipartisan RESTAURANTS Act and ensure America's second largest employer gets the grants they need to fully reopen and secure 11 million jobs. Unsustainable debt, cold weather, and a surging pandemic have left many restaurants and bars out of options this winter. We are optimistic the new administration and Congress can quickly work together to protect local restaurants and bars from permanently closing with a new stimulus package."

In his plan today, President-elect Joe Biden made clear that he wants to work with Congress "to make sure that restaurants, bars, and other businesses that have suffered disproportionately have sufficient support to bridge to the recovery."

Restaurants and bars have lost over 2.4 million jobs since the start of the pandemic -- far more than any other industry. December saw the greatest net loss of jobs for these businesses since April, when restrictions were at their tightest. Unemployment in Leisure and Hospitality is 157% higher than the national average.

In December, President-elect Joe Biden agreed that direct relief for restaurants was needed during an economic roundtable, remarking industry aid "should not be a loan, it should be a guarantee."

The Independent Restaurant Coalition has advocated for the RESTAURANTS Act – a proposed $120 billion Restaurant Revitalization Fund – since April of last year. It has since become the center of a grassroots advocacy effort by neighborhood restaurants that led to the proposal's introduction to Congress in June. The bill passed the House in October 2020 as part of the revised HEROES Act. The RESTAURANTS Act also secured the support of 53 senators from both parties, including Vice President-elect Kamala Harris. Over 34,000 members of the independent restaurant and bar community signed a letter to Congress in December urging action on the bill.

Incoming Senate Majority Leader Chuck Schumer said in December: "We need to do much more for restaurants. We have bipartisan legislation to deliver the relief that's truly needed, the RESTAURANTS Act, that regrettably did not make it into this legislation".

Visit www.saverestaurants.com for the latest information on dining restrictions and closures.

ABOUT THE IRC:

The Independent Restaurant Coalition was formed by chefs and independent restaurant owners across the country who have built a grassroots movement to secure vital protections for the nation's 500,000 independent restaurants and the more than 11 million restaurant workers impacted by the coronavirus pandemic. The Coalition's leadership team includes Tyler Akin, José Andrés, Kevin Boehm, Sean Brock, Katie Button, Andrew Carmellini, Ashley Christensen, Jeanie Chunn, Amanda Cohen, Tom Colicchio, Nina Compton, Rosa Garcia, Suzanne Goin, Gregory Gourdet, Will Guidara, Mason Hereford, Sam Kass, Max Katzenberg, Mike Lata, Camilla Marcus, Ivy Mix, Kwame Onwuachi, Patrick Phelan, Erika Polmar, Naomi Pomeroy, Niki Russ Federman, Steven Satterfield, Michael Shemtov, Nancy Silverton, Frank Stitt, Bobby Stuckey, Robert St. John, Caroline Styne, Jill Tyler, and Andrew Zimmern.
# # #