December 20 – Independent Restaurants Say COVID-19 Relief Plan Falls Short of Protecting 11 Million Independent Restaurant and Bar Workers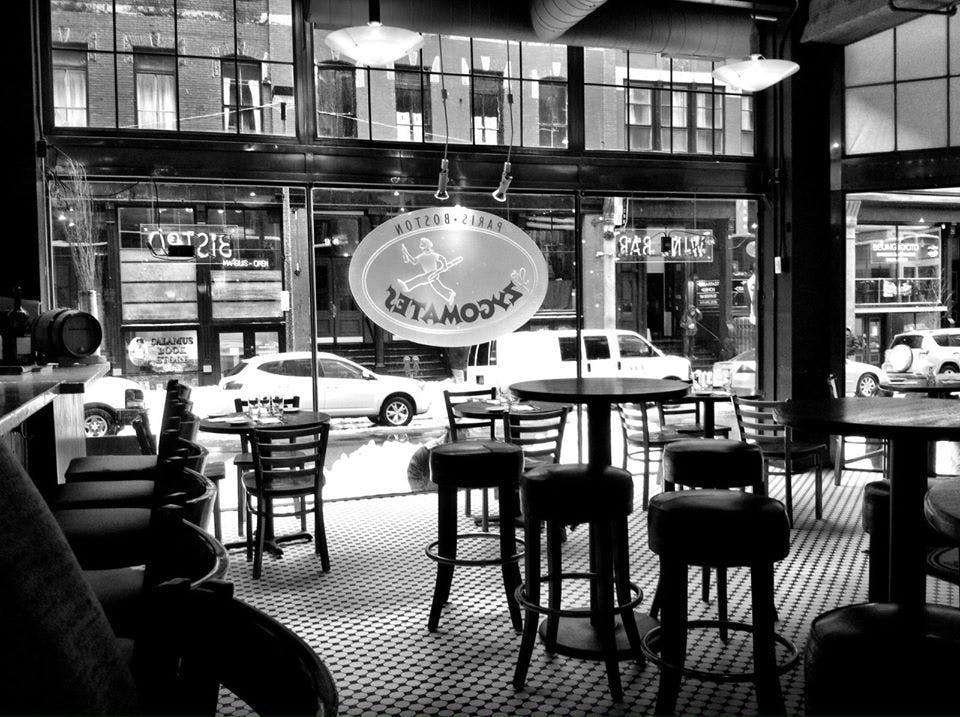 FOR IMMEDIATE RELEASE
December 20, 2020

CONTACT:
Jeff Solnet
jeff@precisionstrategies.com
Independent Restaurants Say COVID-19 Relief Plan Falls Short of Protecting 11 Million Independent Restaurant and Bar Workers

Deal Does Not Provide Pathway to Reemploying 2.1 Million Restaurant Workers Unemployed by Pandemic

WASHINGTON, D.C. — Today, the Independent Restaurant Coalition (IRC) released the following statement on Congress' new deal on COVID relief aid, which provides no direct fund to independent restaurants and bars:

"This bill falls woefully short of giving 11 million independent restaurant workers the job security they need before the holidays," said the Independent Restaurant Coalition. "Congress understands that dining restrictions, a surging pandemic, and winter weather are a perfect storm for a restaurant employment crisis that is disproportionately impacting single mothers, people of color, immigrants, the formerly incarcerated, and young people. When we've been asked by the government to change the way we do business, our elected officials need to help us stay in business. It's clear Congress wants to help us and we gave them a plan to do that. This legislation isn't it.

"The small changes to PPP funding for independent restaurants will buy time for Congress to negotiate a more robust plan, and we are grateful to many champions in the House and Senate who fought for those changes. But make no mistake: independent restaurants and bars will continue to close without additional relief this winter, leaving millions more out of work. Independent restaurants and bars worked with Congress on a bipartisan plan to save the industry called the RESTAURANTS Act. It is cosponsored by 53 members of the Senate from both parties and passed the House in October. Over 200 small farmers, butchers, and distillers believe this bill is necessary to save their businesses, and over 34,000 people from the restaurant community signed an open letter to Congress in the last two weeks urging action.

"We did our part, and it's time Congress does theirs. Congress must return in January with a renewed commitment to the thousands of people working in independent restaurants in their communities who will lose their jobs in 2021 without swift action on the RESTAURANTS Act."

The Bureau of Labor Statistics' November employment report showed that food and drinking places lost 17,400 jobs last month, and are still down over 2.1 million jobs since the start of the pandemic -- far more than any other industry. This was the first net loss of jobs for the industry since April, when restrictions were at their tightest. Unemployment in Leisure and Hospitality is 134% higher than the national average.

Independent restaurants across the country have rallied around the bipartisan RESTAURANTS Act, introduced in June. The proposal would establish a $120 billion Restaurant Revitalization Fund run through the U.S. Treasury, not through participating banks like PPP. Independent restaurants and bars would be eligible for grant amounts based on the difference between their revenues in 2019 and 2020. These grants can only be applied to eligible expenses including payroll, rent, supplies, PPE, and debt incurred during the pandemic. The bill has the support of 53 Senators and passed the House of Representatives in October.

ABOUT THE IRC:

The Independent Restaurant Coalition was formed by chefs and independent restaurant owners across the country who have built a grassroots movement to secure vital protections for the nation's 500,000 independent restaurants and the more than 11 million restaurant workers impacted by the coronavirus pandemic. The Coalition's leadership team includes Tyler Akin, José Andrés, Kevin Boehm, Sean Brock, Katie Button, Andrew Carmellini, Ashley Christensen, Jeanie Chunn, Amanda Cohen, Tom Colicchio, Nina Compton, Rosa Garcia, Suzanne Goin, Gregory Gourdet, Will Guidara, Mason Hereford, Sam Kass, Max Katzenberg, Mike Lata, Camilla Marcus, Ivy Mix, Kwame Onwuachi, Patrick Phelan, Erika Polmar, Naomi Pomeroy, Niki Russ Federman, Steven Satterfield, Michael Shemtov, Nancy Silverton, Frank Stitt, Bobby Stuckey, Robert St. John, Caroline Styne, Jill Tyler, and Andrew Zimmern.
# # #