December 7 – Over 22,000 Independent Restaurant Workers and Advocates from 50 States Demand Congress Pass Bipartisan RESTAURANTS Act as Part of COVID-19 Deal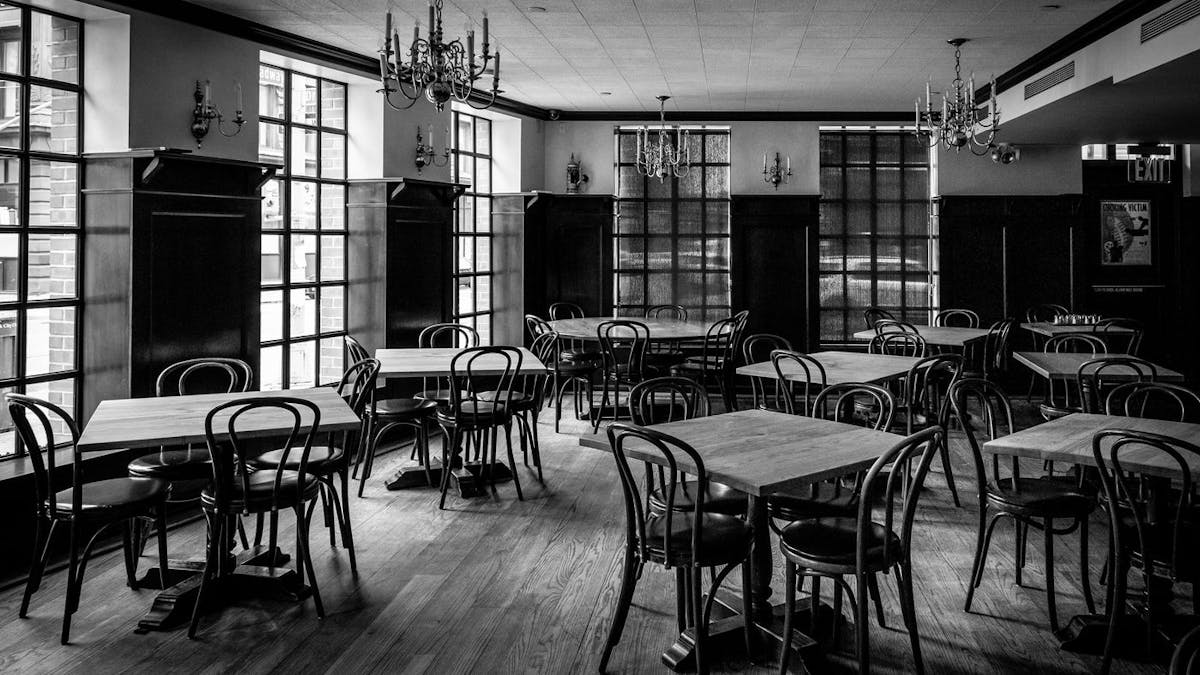 FOR IMMEDIATE RELEASE
December 7, 2020

CONTACT:
Jeff Solnet
jeff@precisionstrategies.com
Over 22,000 Independent Restaurant Workers and Advocates from 50 States Demand Congress Pass Bipartisan RESTAURANTS Act as Part of COVID-19 Deal

Tens of Thousands Sign Open Letter to Congress Advocating for $120 Billion Restaurant Revitalization Fund as November Jobs Report Shows Worst Month for Industry Since Beginning of Pandemic

Independent Restaurants: "The Crisis has Only Gotten Worse Since March."

**Click Here to Read the Letter to Congress**

WASHINGTON, D.C. — Today, over 22,000 independent restaurants, workers, and allies from all 50 states joined the Independent Restaurant Coalition (IRC) to send a letter to Congress demanding passage of the RESTAURANTS Act, a bipartisan proposal that would establish a $120 billion Restaurant Revitalization Fund for struggling neighborhood establishments. The letter outlines reasons why the Paycheck Protection Program is not the best solution for restaurants, warning Congress that without direct federal aid, "many [employees] will likely never return to work."

The restaurant community writes: "The situation is getting worse. The virus is surging, winter weather has made outdoor dining impossible, and restaurants are permanently closing as a result. Just like in April, paying for a few weeks of payroll now, when the virus is at its worst and we cannot generate revenue, will not help us keep our doors open until a vaccine is widely available. This is particularly true as city and state officials across the country issue new curfews and dining restrictions that make it impossible to earn enough revenue to maintain full employment."

"In the wealthiest nation on the planet, nobody should be left wondering whether they can make ends meet through the holidays," the group continues.

Last week, the RESTAURANTS Act gained major momentum, and Senator Patty Murray (D-WA) became the fiftieth senator to support the bill. The proposal would establish a $120 billion Restaurant Revitalization Fund run through the U.S. Treasury. Independent restaurants, bars, cafés, caterers, distilleries and others would be eligible for grant amounts based on the difference between their revenues in 2019 and 2020. Grants could be used for eligible payments that include rent, mortgages, debt incurred during the pandemic, supplies, payroll, PPE, and more. As of today, the bill is co-sponsored by 215 House members and 50 Senators, including Republicans like Sens. Wicker, Ernst, Graham, Cornyn, Murkowski, and Democrats like Senate Minority Leader Chuck Schumer, Speaker Pelosi, Senator and Vice President Elect Harris, and Sens. Manchin, Warren, Sinema, Durbin and many others. In October, the House passed the RESTAURANTS Act as part of the HEROES Act 2.0. However, it was excluded entirely from the COVID aid plan proposed by the Problem Solvers Caucus last week, which only included a refill for the Paycheck Protection Program.

The letter also comes as November's employment report showed that food and drinking places lost 17,400 jobs last month, and are still down over 2.1 million jobs since the start of the pandemic -- far more than any other industry. This was the first net loss of jobs for the industry since April, when restrictions were at their tightest. Unemployment in Leisure and Hospitality is 134% higher than the national average. Neighborhood restaurants and bars around the country have been pleading with Congress to pass the RESTAURANTS Act, a bipartisan bill that would establish a $120 billion Restaurant Revitalization Fund for businesses hurt during the pandemic.

President-elect Joe Biden agreed that direct relief for restaurants was needed during an economic roundtable last week, remarking on aid to restaurants: "It should not be a loan, it should be a guarantee." IRC member and Milwaukee restaurant owner, Dan Jacobs was one of the business owners who participated in the conversation.

ABOUT THE IRC:

The Independent Restaurant Coalition was formed by chefs and independent restaurant owners across the country who have built a grassroots movement to secure vital protections for the nation's 500,000 independent restaurants and the more than 11 million restaurant workers impacted by the coronavirus pandemic. The Coalition's leadership team includes Tyler Akin, José Andrés, Kevin Boehm, Sean Brock, Katie Button, Andrew Carmellini, Ashley Christensen, Jeanie Chunn, Amanda Cohen, Tom Colicchio, Nina Compton, Rosa Garcia, Suzanne Goin, Gregory Gourdet, Will Guidara, Mason Hereford, Sam Kass, Max Katzenberg, Mike Lata, Camilla Marcus, Ivy Mix, Kwame Onwuachi, Patrick Phelan, Erika Polmar, Naomi Pomeroy, Niki Russ Federman, Steven Satterfield, Michael Shemtov, Nancy Silverton, Frank Stitt, Bobby Stuckey, Robert St. John, Caroline Styne, Jill Tyler, and Andrew Zimmern.
# # #

FULL LETTER:


Dear Speaker Pelosi, Leader McConnell, Leader Schumer and Leader McCarthy;

Neighborhood restaurants are in crisis through no fault of our own, and we need help. Up to 85% of restaurants like ours may not be able to survive another round of shutdowns during this pandemic, leaving over 16 million people and their families employed by our industry uncertain about their futures this holiday season.

The crisis has only gotten worse since March. While many of us have managed to get by this summer relying on takeout, outdoor seating, and creative efforts like meal kits and to-go cocktails, our revenue is still dramatically down, and debt is accumulating.

The loss in revenue we have endured this year is simply unsustainable for our businesses and the economy. In just the second quarter of 2020, restaurants lost over $220 billion in revenue and received less than 18% of those losses in relief from the Paycheck Protection Program (PPP). Since then, one in five people who remain unemployed today (over 2.1 million) are restaurant workers, more than any other industry, and one in six restaurants have had no choice but to close and leave many families unsure where they will get a paycheck for the foreseeable future. The PPP was an eight week solution to what has become an eight month problem, and the RESTAURANTS Act was built by the independent restaurant and bar community to solve it.

The situation is getting worse. The virus is surging, winter weather has made outdoor dining impossible, and restaurants are permanently closing as a result. Just like in April, paying for a few weeks of payroll now, when the virus is at its worst and we cannot generate revenue, will not help us keep our doors open until a vaccine is widely available. This is particularly true as city and state officials across the country issue new curfews and dining restrictions that make it impossible to earn enough revenue to maintain full employment.

In the wealthiest nation on the planet, nobody should be left wondering whether they can make ends meet through the holidays. Laying off employees just before Thanksgiving has been one of the most gut wrenching experiences of our lives, and without restaurant-specific relief from Congress many will likely never return to work. Governors and Mayors simply don't have the resources to do what Congress can do for restaurant workers.

Another round of PPP loans may help some industries but it is not the best solution to help restaurants and bars, America's second largest private sector employer. Simply put, PPP is not the solution to save our industry. Today, some banks have indicated they would not participate in a new round of PPP, excluding even more businesses. The lucky few restaurants that did receive funding in the spring were often forced to pay consultants and lawyers to help navigate cumbersome rules to both utilize funds and stay within forgiveness parameters. And those with loans may now be temporarily closed again, and have to build back perishable inventory from scratch and without generating revenue.

Our community sent Congress a plan to deal with this crisis in April and they listened. Since then, 214 U.S. Representatives and 50 U.S. Senators from both parties have co-sponsored the RESTAURANTS Act. They recognize no small business should have to choose between the health and safety of their staff, guests and community, and keeping their teams employed.

The RESTAURANTS Act would fix the problems with PPP and give restaurants and bars a better chance at fully reopening and employing their teams again. It could reduce unemployment by up to 2.4%, contribute more than $270 billion to GDP, and give restaurants and bars the confidence they need to get through the winter weather, closures, dining restrictions, and vaccine distribution.

Time is up for our nation's 500,000 local, independent restaurants and bars, and the millions of farmers, fishermen, beverage distributors, and others who supply them. Restaurants have served our communities, employed families, and fed our economy for generations. We need your help, so that we can continue serving you for years to come.

Respectfully yours,

Independent Restaurant Coalition