February 4 — Independent Restaurants Statement on January Job Report: "Hard to Argue Economy is Thriving"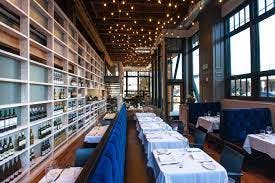 FOR IMMEDIATE RELEASE
February 4, 2022
CONTACT:
Jeff Solnet
jeff@precisionstrategies.com
Independent Restaurants Statement on January Job Report: "Hard to Argue Economy is Thriving"
Leisure and Hospitality Unemployment Rate is 8.2%, Nearly Double the National Rate

42% of Independent Restaurants that Did Not Receive RRF Grants are on the Verge of Bankruptcy
WASHINGTON D.C. – Today, the Independent Restaurant Coalition (IRC) released the following statement in response to this morning's jobs report released by the Bureau of Labor Statistics (BLS). Despite adding 108,000 jobs last month, the report showed that restaurant and bar employment is still down 984,700 from pre-pandemic levels and that unemployment amongst leisure and hospitality workers is 8.2%, double the rate in the economy at large.
"When people working in leisure and hospitality are more than twice as likely to be unemployed, it's hard to argue the economy is thriving," said Erika Polmar, Executive Director of the Independent Restaurant Coalition. "More than 90,000 restaurants have closed during the pandemic, taking hundreds of thousands of jobs with them. This industry employs over a million single moms, is America's favorite first job, and provides management positions to people of color more than any other industry. The Restaurant Revitalization Fund has helped more than 100,000 restaurants recover the losses they've accrued during the first year of the pandemic and helped them avoid laying off their staff. If Congress does not restart this relief program soon, restaurants that need help will be forced to make tough choices that will cost thousands of more people their jobs."
The January jobs report found that despite gaining jobs, restaurants and bars continue to struggle to reach their pre-pandemic form:
Food services and drinking places gained 108,000 jobs last month.

Despite this, the unemployment rate for leisure and hospitality is still 8.2%, about double the economy-wide rate, as restaurant and bar employment is still down 984,700 below its pre-pandemic levels.

Since February 2020, employment in leisure and hospitality is down by 1.8 million, or 10.3%.

Growth in leisure and hospitality has stalled in recent months. In January the sector added roughly 151,000 jobs, compared to 163,000 jobs in December and 191,000 jobs in November.

Even though the industry is hurting, it is clear that restaurants and bars have been making an effort to increase wages. Over the past year, leisure and hospitality wages have increased by roughly $58, a 13% increase during that period.
Nearly 300,000 restaurants and bars applied for Restaurant Revitalization Fund grants earlier this year, but only about one in three applicants received relief. Calls to restart the program have grown more urgent in recent weeks. Mayors from over 27 cities representing 16 million Americans urged Congressional leadership to continue the vital program, saying not giving restaurants relief would be "catastrophic." Last week, over 10,000 people called Congressional offices in the national Day of Action organized by the IRC. Jimmy Kimmel, OpenTable, GrubHub, and Toast also called for action.
Existing legislation to refill the RRF carries wide bipartisan support. 299 lawmakers in the House of Representatives and 52 members of the Senate have signed onto four pieces of legislation supporting adding money to the RRF (H.R. 3807, H.R. 4568, S.2091, and S. 2675).
More than 90,000 restaurants and bars have closed since the beginning of the pandemic.
The IRC recently released data collected from a survey of nearly 1,200 members of the independent restaurant and bar community in all 50 states that demonstrates the dire situation the pandemic has created for businesses, especially those that did not receive federal RRF grants:
49% of businesses that did not receive RRF grants were forced to lay off workers because of the Omicron surge compared to 33% of businesses that received RRF grants.

42% of businesses that did not receive RRF grants are in danger of filing for or have filed for bankruptcy, compared to just 20% that received RRF grants.

28% of businesses that did not receive RRF grants have received or are anticipating receiving an eviction notice compared to just 10% that received RRF grants.

Restaurant and bar owners who did not receive an RRF grant are taking on more personal debt. 41% of people that did not receive RRF reported taking out new personal loans to support their businesses since February of 2020. This is only true for 19% of businesses that received an RRF grant.

46% of businesses reported that their operating hours were impacted for more than 10 days in December 2021.

58% of businesses reported that their sales decreased by more than half in December 2021.
Full results of the survey can be found here.
ABOUT THE IRC:
The Independent Restaurant Coalition was formed by chefs and independent restaurant owners across the country who have built a grassroots movement to secure vital protections for the nation's 500,000 independent restaurants and the more than 11 million restaurant and bar workers impacted by the coronavirus pandemic.
###