February 5 – Congress Reintroduces Bipartisan RESTAURANTS Act to Provide Long-term Relief to Restaurant and Bar Community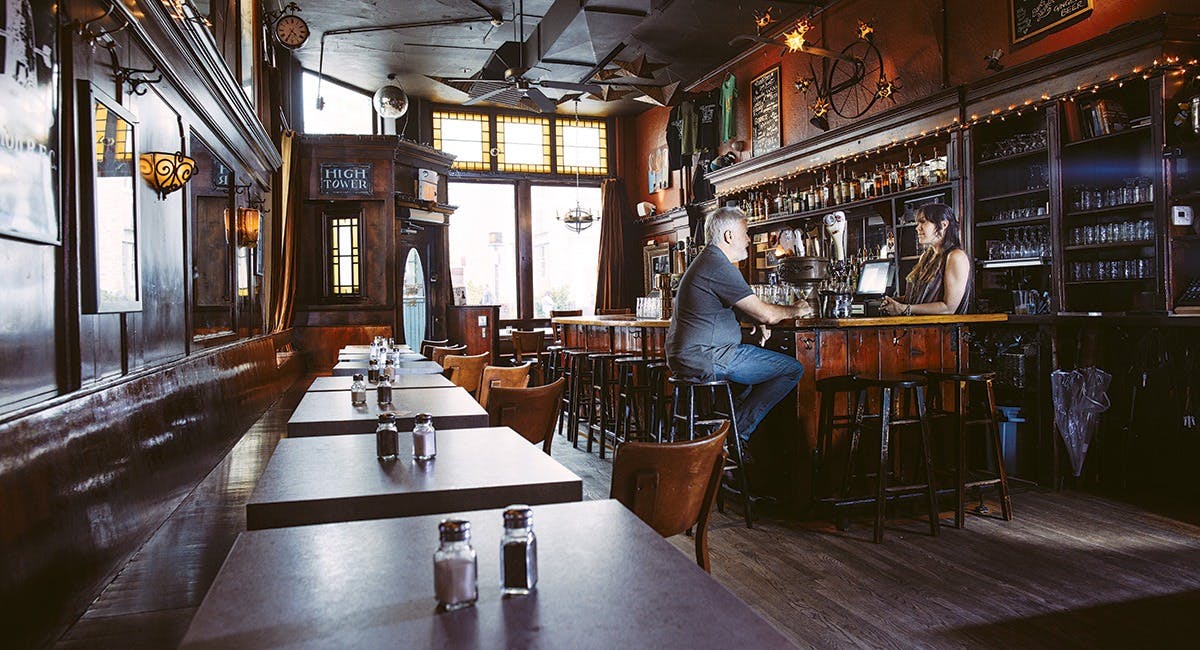 FOR IMMEDIATE RELEASE
February 5, 2021

CONTACT:
Jeff Solnet
jeff@precisionstrategies.com
Congress Reintroduces Bipartisan RESTAURANTS Act to Provide Long-term Relief to Restaurant and Bar Community

Legislation Introduced Hours After Senate Voted 90-10 on Budget Amendment to Establish a Dedicated Restaurant Relief Fund

In January, 19,000 People Who Work in Restaurants and Bars Lost Their Jobs Despite Employment Gains in Other Sectors; Pandemic Has Left Nearly 2.5 Million from Industry Jobless

WASHINGTON, D.C. -- Today, the RESTAURANTS Act was formally introduced in the 117th Congress by Sens. Roger Wicker (R-MS) and Kyrsten Sinema (D-AZ), and Reps. Earl Blumenauer (D-OR 3) and Brian Fitzpatrick (R-PA 1). The reintroductions come as the Department of Labor issues a new January jobs report showing 19,000 more restaurant and bar workers lost their jobs in January despite gains across the economy. Food and beverage establishments have now lost nearly 2.5 million jobs in the past year due to COVID-19, far more than any other industry. More than one in four people out of work from the pandemic today worked in a restaurant or bar. At least 110,000 restaurants have permanently closed nationwide.

"Ensuring the 11 million people employed by restaurants and bars can continue to earn a living is vital to rebuilding our economy after this pandemic," said Erika Polmar, Executive Director of the Independent Restaurant Coalition. "The RESTAURANTS Act is a crucial step to putting millions of Americans back to work and stimulating the vast network of local businesses powered by restaurants and bars. Our grassroots network of restaurant operators, suppliers, and allies worked hard throughout the pandemic educating members of Congress and the public about our industry, securing bipartisan support for targeted relief from 90 Senators. Sens. Wicker and Sinema, and Reps. Blumenauer and Fitzpatrick have been fierce advocates for independent restaurants and bars and this industry is grateful for their continued efforts to deliver this lifeline to our community."

The RESTAURANTS Act of 2021 is modeled after legislation introduced last Congress. The proposal would create a $120 billion Restaurant Revitalization Fund to provide relief to food service or drinking establishments that are part of a group of up to 20 facilities. Business operators could apply for grants of up to $10 million to cover eligible expenses retroactively to February 15, 2020, and ending eight months after the legislation is signed into law.

Grants could be used to support payroll, benefits, mortgage, rent, utilities, building maintenance and construction of outdoor facilities, supplies (including protective equipment and cleaning materials), food, operational expenses, paid sick leave, debt obligations to suppliers, and other essential expenses.

The legislation includes several new provisions to help restaurants and their employees and ensure the integrity of the program. These provisions would:
Update the award calculation based on annual loss from calendar year 2020 rather than quarterly.

Provide grant eligibility for new restaurants that opened after January 1, 2020.

Provide paid sick leave as an eligible expense for employees and provide a bonus amount to cover the cost of voluntarily providing 10 days of sick leave to employees.

Provide the Treasury the discretion to help reduce waste, fraud, and abuse.

Impose reporting obligations on the Department of the Treasury to share who gets loans and demographic information about the recipients.

Ensure that restaurants can use both the Employee Retention Tax Credit and the RESTAURANTS Act grant program, so long as they are not used for the same expenses.
"Passing the RESTAURANTS Act would be an affirmation from Congress that they believe my job matters," said Mitchell Moore, owner of Campbell's Bakery in Madison, MS. "We used to bake wedding cakes every week– now we're lucky if we get one every month. It is just not sustainable and we need help. In the last year, I've had two businesses close leaving 22 of my 26 person team out of work with nowhere to turn. Campbell's is all I have left and we're hanging on by a thread. We need a plan to ensure more restaurants and bars don't meet the same fate as mine. This is a vibrant industry and Sen. Wicker and the Independent Restaurant Coalition are giving us hope that we can get back on our feet. It's been a long year, and a longer winter but I am hopeful Congress will pass the RESTAURANTS Act and prevent this employment crisis from continuing for years to come."

An economic analysis of the proposal found that $120 billion in grants to independent restaurants and bars could create $271 billion in economic benefits to the U.S. economy as the country looks to recover from the pandemic. The report also concludes such a fund would reduce nationwide unemployment by an estimated 2.4%.

"We have never needed the RESTAURANTS Act more than we do right now," said Nya Marshall, owner of Ivy Kitchen in Detroit, MI. "Despite losing over 85% of my sales last year, the Paycheck Protection Program, EIDL, and the State of Michigan have left me and my Ivy Kitchen team empty handed. My story is not unique– many restaurants and bars in Detroit have closed or are about to close because we've been unable to access any of the relief programs. So many in Detroit rely on restaurants and bars for their livelihood which is why it is so important we do everything possible to fully recover this industry. The good news is we have never been more organized, more empowered or more prepared to advocate for our businesses thanks to the Independent Restaurant Coalition."

"I've been in the restaurant business for over 30 years and my love runs deep for this industry," said Pilar Garcia, former General Manager of Woodfired Cantina in St. Paul, MN. "All of us need to do whatever we can to get restaurants and bars the help they need and deserve, which is why I'm doing my part to pass the RESTAURANTS Act. Restaurants and bars play an integral part in all of our lives in many different ways. It's a first job, passion project, and second chance for so many people. Communities simply cannot afford to let these businesses close their doors. There is too much at stake and the loss would be incomprehensible."

"Communities need restaurants and restaurants need government to act," said Matt Duggan, former General Manager for the Lucques Group in Los Angeles, CA. "After being laid off in December, I've just been trying to keep things going and provide some kind of income. The unemployment lines are full of servers, cooks, bartenders and bussers with no other options to feed their families and pay rent. All I want right now is to get back to work and bring our restaurant family back together. The RESTAURANTS Act will bring the industry the security we need to reemploy and rebuild once the pandemic ends."

Visit www.saverestaurants.com for more information including the latest on dining restrictions and closures.

ABOUT THE IRC:

The Independent Restaurant Coalition was formed by chefs and independent restaurant owners across the country who have built a grassroots movement to secure vital protections for the nation's 500,000 independent restaurants and the more than 11 million restaurant workers impacted by the coronavirus pandemic. The Coalition's leadership team includes Tyler Akin, José Andrés, Kevin Boehm, Sean Brock, Katie Button, Andrew Carmellini, Ashley Christensen, Jeanie Chunn, Amanda Cohen, Tom Colicchio, Nina Compton, Rosa Garcia, Suzanne Goin, Gregory Gourdet, Will Guidara, Mason Hereford, Sam Kass, Max Katzenberg, Mike Lata, Camilla Marcus, Ivy Mix, Kwame Onwuachi, Patrick Phelan, Erika Polmar, Naomi Pomeroy, Niki Russ Federman, Steven Satterfield, Michael Shemtov, Nancy Silverton, Frank Stitt, Bobby Stuckey, Robert St. John, Caroline Styne, Jill Tyler, and Andrew Zimmern.
# # #