April 19 — ICYMI: Small Business Administration Released Long-Awaited Guidance for Restaurant Revitalization Fund Application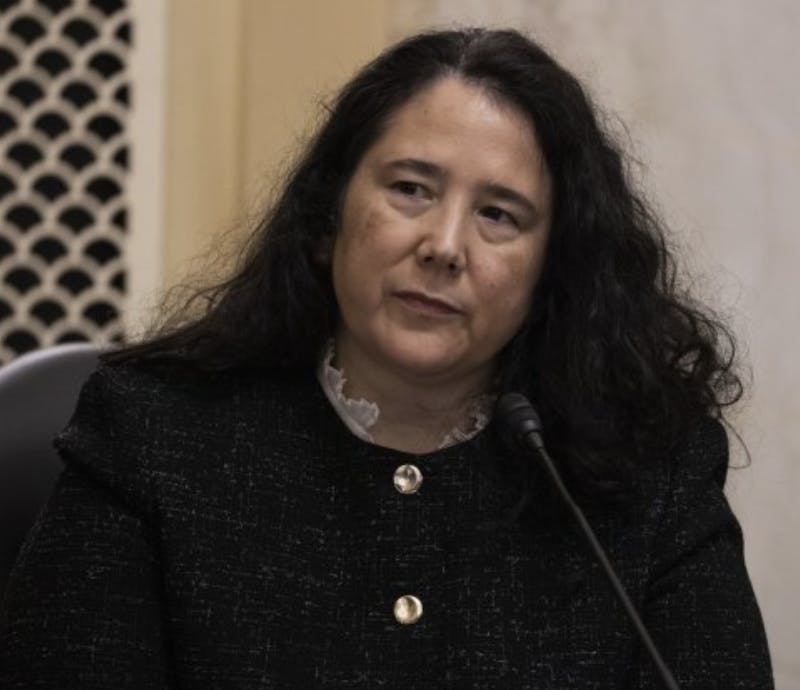 FOR IMMEDIATE RELEASE
April 19, 2021
CONTACT:
Jeff Solnet
jeff@precisionstrategies.com
ICYMI: Small Business Administration Released Long-Awaited Guidance for Restaurant Revitalization Fund Application

Learn more about the guidance at sba.gov/restaurants

Read the IRC's FAQ for business operators here

Washington, D.C. — On Saturday, the Small Business Administration (SBA) released guidance and a sample application for restaurant and bar owners to apply for the $28.6 Billion Restaurant Revitalization Fund (RRF). It includes information on:
Who can apply;
How to apply;
When to apply;
Set asides;
Funding amount; and
Allowable use of funds.
"Local restaurants and bars are being served very good news today," said Erika Polmar, Executive Director of the IRC. "These guidelines were crafted by the SBA after conversations with independent restaurant and bar operators across the country. We are grateful to the SBA for their hard work to make this process as accessible as possible in a short period of time. It is clear the SBA and the Biden Administration care deeply about ensuring that the businesses struggling the most can quickly and effectively use this relief program, and we look forward to continued conversations and collaboration to ensure this fund works as intended for the independent restaurant and bar community."

"Today, we are starting the process to help restaurants and bars across the country devastated by the pandemic, and this is our message: Help is here," said Isabella Casillas Guzman, Administrator of the SBA. "With the launch of the Restaurant Revitalization Fund, we're prioritizing funding to the hardest-hit small businesses – irreplaceable gathering places in our neighborhoods and communities that need a lifeline now to get back on their feet. And, thanks to clear directives from Congress, we're rolling out this program to make sure that these businesses can meet payroll, purchase supplies, and get what they need in place to transition to today's COVID-restricted marketplace."

Administrator Guzman emphasized, "We're also focused on ensuring that the RRF program's application process is streamlined and free of burdensome, bureaucratic hurdles – while still maintaining robust oversight. Under my leadership, the SBA aims to be as entrepreneurial as the entrepreneurs we serve – and that means meeting every small business where they are, and giving them the support they need to recover, rebuild and thrive."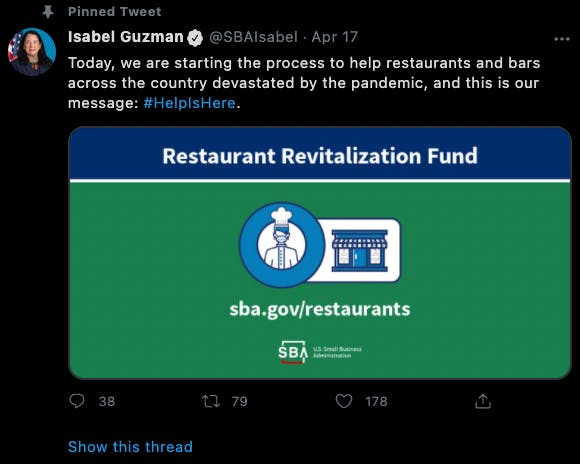 This first-of-its kind grant program provides debt-free support in the amount of annual revenue lost from 2019 and 2020, with special provisions for businesses that opened in 2020 and 2019. Grants can only be used on eligible expenses incurred starting on February 15, 2020 and ending on March 11, 2023. Eligible expenses include:
Payroll (excluding employee compensation exceeding $100,000/year), employee benefits, and paid sick leave;
Mortgage, rent, and utilities;
Maintenance;
Outdoor seating construction;
Supplies, protective equipment, and cleaning materials;
Food and beverage;
Operational expenses;
And principal business payments for business debt.
The SBA will prioritize awarding grants to women or Veteran-owned businesses, and socially and economically disadvantaged groups, including Black Americans, Hispanic Americans, Native Americans, Asian Pacific Americans and Subcontinent Asian Americans. And for the first time the SBA will provide an application in Spanish.

ABOUT THE IRC:

The Independent Restaurant Coalition was formed by chefs and independent restaurant owners across the country who have built a grassroots movement to secure vital protections for the nation's 500,000 independent restaurants and the more than 11 million restaurant and bar workers impacted by the coronavirus pandemic.
###