June 4 – Over 1.46 Million Restaurant and Bar Workers Jobless As Federal Relief Runs Dry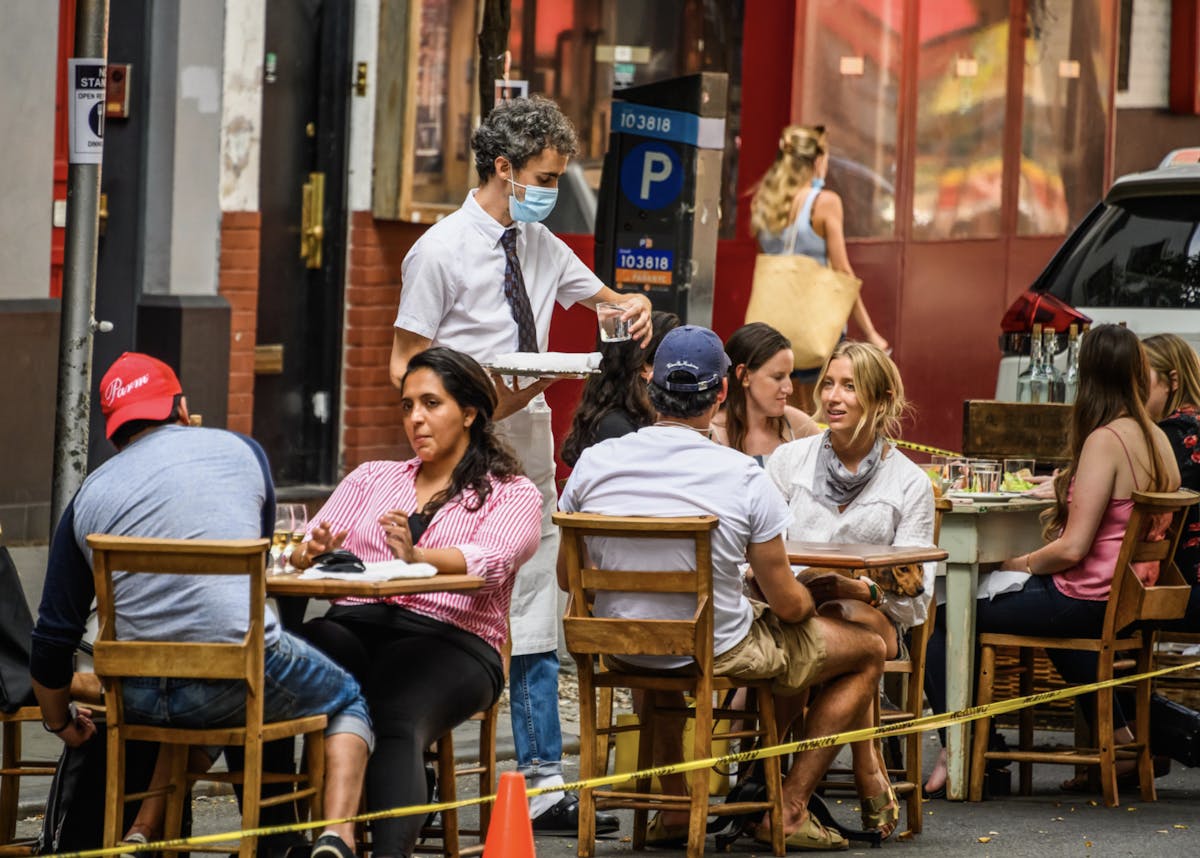 June 4, 2021
jeff@precisionstrategies.com
Over 1.46 Million Restaurant and Bar Workers Jobless As Federal Relief Runs Dry
Dining Restrictions Continue in 27 States, More than One in Three Diners Unlikely to Resume Regular Dining Habits Until September
Over $76 Billion Requested from SBA's Restaurant Revitalization Fund, Despite Only $28.6 Billion Available


WASHINGTON D.C. – Today, the Independent Restaurant Coalition released the following statement in response to the Bureau of Labor Statistics May jobs report showing 1.46 million fewer people employed in restaurants and bars since the start of the pandemic in February 2020. The industry counted over 12.29 million people on payroll in February 2020 compared to just 10.83 million in May 2021.
"People who depend on restaurants and bars for their livelihood continue to be disproportionately impacted by this pandemic and need help," said Erika Polmar, Executive Director of the Independent Restaurant Coalition. "After 15 months of lost revenue, restaurants and bars are barely hanging on by a thread. They are struggling with rising prices, consumer hesitancy, and a pile of debt that will soon come due. That's why nearly 400,000 businesses applied for over $76 billion in grant relief in just three and a half weeks. To prevent these small businesses from closing permanently, and an employment crisis that will disproportionately affect young people, people of color, immigrants, the formerly incarcerated and single mothers, Congress must refill the Restaurant Revitalization Fund."
Restaurants and bars have been uniquely impacted by the COVID-19 pandemic and continue to struggle:
The COVID-19 pandemic has cost restaurants and bars over $280 billion in sales.

According to one point of sale system, restaurants and bars are eligible for at least $168 billion in RRF grants.

Approximately 90,000 restaurants and bars have closed during the pandemic.

Costs necessary for running a restaurant are rising. The price of beef (14.5%), pork (9.6%), fresh fruits and melons (9.3%), processed poultry (5.4%) and dairy products (3.2%) all increased between March and April of 2021.

Consumer hesitancy continues to hamper restaurants' and bars' revenue generating abilities as 36% of diners will not resume their regular dining behavior until at least after September 2021.

Dining restrictions still exist in 27 states and continue to inhibit the amount of customers a business can serve.
The Restaurant Revitalization Fund (RRF) is a grant relief program modeled after the $120 billion RESTAURANTS Act, which independent restaurant and bar operators from the IRC specifically designed so their industry could access the relief they need and thousands of IRC supporters first proposed in an April 2020 letter to Congress.
Within the first three and half weeks of opening the RRF application portal, over 372,000 restaurants, bars, and other eligible businesses have applied, requesting over $76 billion in funds. Over half of the applications came from women (over 122,000 applications), Veterans (over 14,000 applications), and socially and economically disadvantaged business owners (over 71,000 applications). The SBA also received applications from the following priority groups:
12,898 applications from businesses with not more than $50,000 in pre-pandemic revenue;

73,671 applications from businesses with not more than $500,000 in annual pre-pandemic revenue; and

34,010 applications from businesses with $500,000 - $1,500,000 in annual pre-pandemic revenue.
This first-of-its-kind grant program provides debt-free support in the amount of annual revenue lost from 2019 and 2020, with special provisions for businesses that opened in 2020 and 2019. They can only be used on eligible expenses (below) incurred starting on February 15, 2020 and ending on March 11, 2023. Unused funds – or funds not used for these purposes – will be returned to the government. These expenses include:
Payroll (excluding employee compensation exceeding $100,000/year), employee benefits, and paid sick leave;

Mortgage, rent, and utilities;

Maintenance;

Outdoor seating construction;

Supplies, protective equipment, and cleaning materials;

Food and beverage;

Operational expenses;

And principal business payments for business debt.
This program caters to the most vulnerable businesses: grants cannot exceed $10,000,000 per restaurant group (which cannot have more than 20 entities), and $5,000,000 per business. The SBA will prioritize awarding grants to women or Veteran-owned businesses, and socially and economically disadvantaged groups, including Black Americans, Hispanic Americans, Native Americans, Asian Pacific Americans and Subcontinent Asian Americans. And for the first time the SBA will provide an application in Spanish.
ABOUT THE IRC:
The Independent Restaurant Coalition was formed by chefs and independent restaurant owners across the country who have built a grassroots movement to secure vital protections for the nation's 500,000 independent restaurants and the more than 11 million restaurant and bar workers impacted by the coronavirus pandemic.
###