May 19 – Thousands of Small Businesses Will Be Left Behind When Restaurant Revitalization Fund Closes on May 24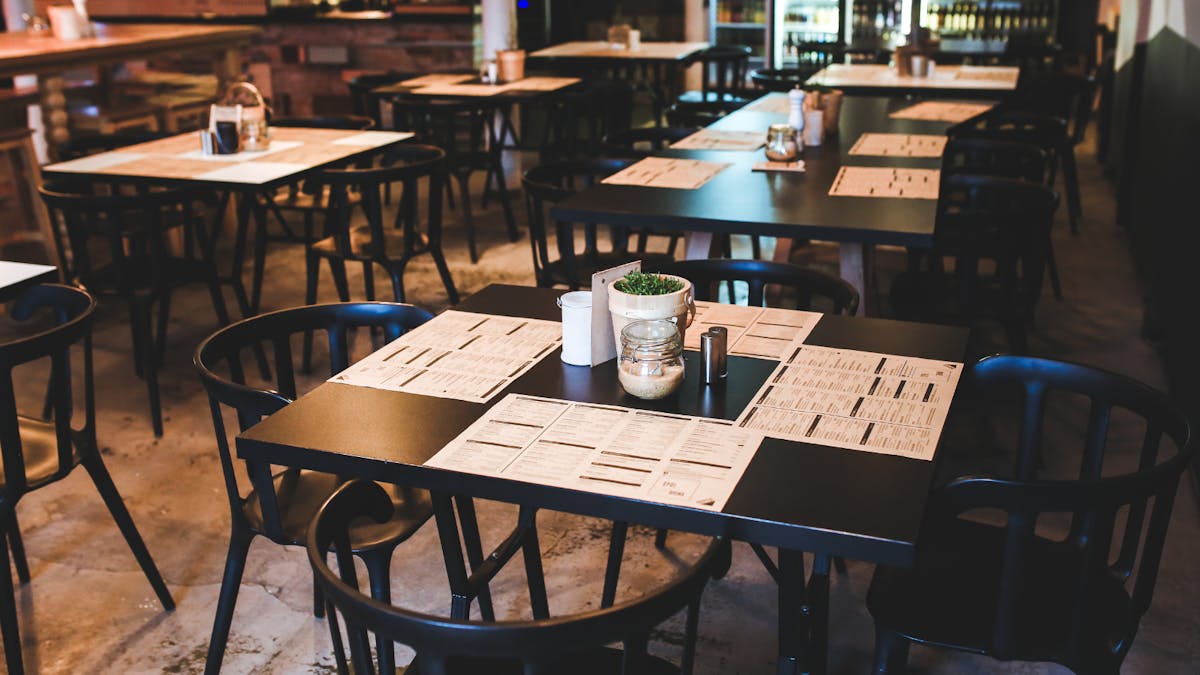 FOR IMMEDIATE RELEASE
May 19, 2021
CONTACT
Jeff Solnet
jeff@precisionstrategies.com
Thousands of Small Businesses Will Be Left Behind When Restaurant Revitalization Fund Closes on May 24
Over $69 billion requested from 303,000 restaurants and bars despite just $28.6 billion available from SBA program
Independent Restaurants: "Congress must refill the Restaurant Revitalization Fund to ensure everyone who needs relief can get it."

WASHINGTON D.C. – Today the Independent Restaurant Coalition released the following statement following the Small Business Administration (SBA) announcement that the Restaurant Revitalization Fund (RRF) is closing Monday, May 24 at 8 p.m. ET:
"The impact of fifteen months of lost revenues won't go away overnight, just ask one of the 2.5 million restaurant and bar workers who lost their job during the pandemic," said Erika Polmar, Executive Director of the Independent Restaurant Coalition. "The pandemic is going to create lasting consequences for restaurants and bars that we're only just beginning to understand. That's why over a quarter million businesses requested over $65 billion in assistance from the SBA in just one week. This amount won't even come close to covering the over $280 billion in sales that restaurants and bars have lost during the pandemic. The vast majority of independent restaurants and bars are still struggling to make ends meet through no fault of their own and Congress must refill the Restaurant Revitalization Fund to ensure everyone who needs relief receives it. Restaurants were a thriving part of our economy for many years and, with the right tools, can help families and communities recover quickly."
Within the first two and a half weeks of opening the application portal, over 303,000 restaurants, bars, and other eligible businesses have applied, requesting over $69 billion in funds. Over half of the applications came from women (over 122,000 applications), Veterans (over 14,000 applications), and socially and economically disadvantaged business owners (over 71,000 applications). The SBA also received applications from the following priority groups:
12,898 applications from businesses with not more than $50,000 in pre-pandemic revenue;

73,671 applications from businesses with not more than $500,000 in annual pre-pandemic revenue; and

34,010 applications from businesses with $500,000 - $1,500,000 in annual pre-pandemic revenue.
All eligible restaurants may still submit applications until Monday's deadline. According to the SBA, more than $220 million of the $500 million set aside for businesses with less than $50,000 in pre-pandemic revenue remains available.
Since the passage of the $28.6 billion Restaurant Revitalization Fund as part of the American Rescue Plan, the Independent Restaurant Coalition has worked with the Small Business Administration to adapt the application process to neighborhood restaurants' and bars' specific needs. In April, the IRC worked with the SBA to present webinars about the RRF attended by over 80,000 people across the country. Community partners include: OpenTable, Public Private Strategies Institute, FoodLab Detroit, United States Bartenders' Guild, Independent Hospitality Coalition, Speed Rack, Massachusetts Restaurants United, the James Beard Foundation, U.S Black Chambers, Reimagine Main Street, National LGBT Chamber of Commerce, and FARE Idaho.
This effort follows IRC's yearlong campaign to advocate for independent restaurant and bar relief, and ongoing partnership with the White House to provide the support that the industry needs. The $28.6 billion restaurant and bar grant relief program is part of the American Rescue Plan signed into law by President Biden in March 2021. The bill is modeled after the RESTAURANTS Act, which was first proposed by thousands of IRC supporters in an April 2020 letter to Congress.
This first-of-its-kind grant program provides debt-free support in the amount of annual revenue lost from 2019 and 2020, with special provisions for businesses that opened in 2020 and 2019. They can only be used on eligible expenses (below) that incurred starting on February 15, 2020 and ending on March 11, 2023. Unused funds – or funds not used for these purposes – will be returned to the government. These expenses include:
Payroll (excluding employee compensation exceeding $100,000/year), employee benefits, and paid sick leave;

Mortgage, rent, and utilities;

Maintenance;

Outdoor seating construction;

Supplies, protective equipment, and cleaning materials;

Food and beverage;

Operational expenses;

And principal business payments for business debt.
This program caters to the most vulnerable businesses: grants cannot exceed $10,000,000 per restaurant group (which cannot have more than 20 entities), and $5,000,000 per business. The SBA will prioritize awarding grants to women or Veteran-owned businesses, and socially and economically disadvantaged groups, including Black Americans, Hispanic Americans, Native Americans, Asian Pacific Americans and Subcontinent Asian Americans. And for the first time the SBA will provide an application in Spanish.
The IRC continues to update resources to help the independent restaurant and bar community apply for RRF grants. Restaurants and bars can learn more about the RRF at sba.gov/restaurants – the SBA's official portal for the program, which includes information about the documentation operators will need to provide as well as a sample application. Operators can send in their applications for grants at restaurants.sba.gov.
ABOUT THE IRC:
The Independent Restaurant Coalition was formed by chefs and independent restaurant owners across the country who have built a grassroots movement to secure vital protections for the nation's 500,000 independent restaurants and the more than 11 million restaurant and bar workers impacted by the coronavirus pandemic.
###