May 5 – Nearly One in Three Restaurants and Bars Applied for $28.6 Billion Restaurant Revitalization Fund in First 48 Hours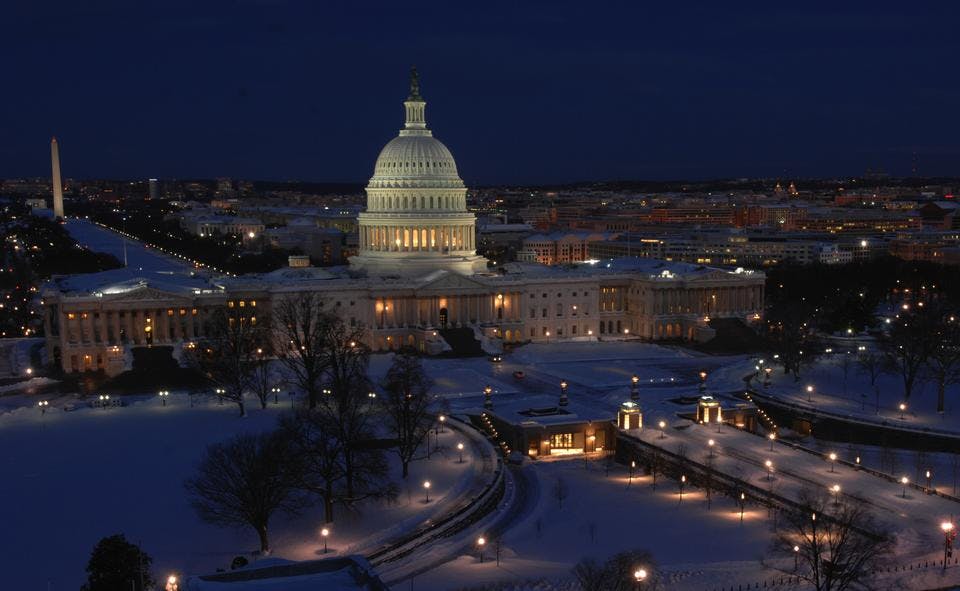 FOR IMMEDIATE RELEASE
May 5, 2021
CONTACT:
Jeff Solnet
jeff@precisionstrategies.com
Nearly One in Three Restaurants and Bars Applied for $28.6 Billion Restaurant Revitalization Fund in First 48 Hours
More than Half of Applicants are Women, Veterans, and Socially and Economically Disadvantaged Individuals; Nearly a Third are Small Businesses with Less Than $500,000 in Pre-Pandemic Revenue.
Independent Restaurant Coalition: "Restaurants and Bars are Suffering."
Restaurants and Bars Can Apply for Grants Now at: restaurants.sba.gov.
WASHINGTON D.C. – Today, the Biden-Harris Administration released information on the newly available $28.6 billion Restaurant Revitalization Fund (RRF). Within the first two days of opening the application portal, 186,200 restaurants, bars, and other eligible businesses have applied. Over half of these applications (97,600) came from businesses owned and controlled by women (46,400), Veterans (4,200), socially and economically disadvantaged individuals (30,800), or some combination of the three (16,200). Over a third of these applications (61,700) came from businesses with under $500,000 in annual pre-pandemic revenue. The Independent Restaurant Coalition (IRC), which played an instrumental role in creating and advocating for this program, reacted to the news:
"The overwhelming demand for this fund makes it clear that restaurants and bars are suffering," said Erika Polmar, Executive Director of the Independent Restaurant Coalition. "Over the past few weeks, members of the Independent Restaurant Coalition tapped into their networks and hosted roundtable discussions nationwide to spread the word about this relief fund. The IRC and SBA representatives spoke to over 73,000 people on webinars last week alone, which is why we expect applications to continue to rise. We are grateful that SBA and the Biden-Harris Administration implemented this program quickly and took our concerns seriously so businesses hurting the most can access the relief they desperately need.
"We know there is more work to do – independent restaurants and bars lost over $200 billion in revenue since the start of the pandemic through no fault of their own. We are grateful to Sens. Schumer, Wicker, and Sinema along with Reps. Blumenauer and Fitzpatrick for their tireless efforts to make this program a reality. These champions will continue fighting hard for neighborhood restaurants in the weeks ahead."
On Friday, April 30, the IRC held a press conference with leaders from the Small Business Administration (SBA), Administrator Isabella Casillas Guzman and Associate Administrator Patrick Kelley. During the press conference, Associate Administrator Kelley highlighted the strong interest in the program during the first moments of pre-registration, noting "Registration began today and we're at over 41,000 registrations already in the first hour. That's very encouraging. We want to make a strong statement that everyone should step forward and have a plan to execute on Monday 12 PM Eastern at hour one, day one, minute one to get this relief." The $28.6 billion RRF began accepting applications on Monday, May 3rd at noon ET.
In April, the IRC worked with the SBA to present on webinars about the RRF attended by over 80,000 people across the country including North Dakota, South Dakota, North Carolina, South Carolina, Milwaukee and Madison, Detroit, Oregon, New York, Philadelphia, Los Angeles, San Francisco, Idaho, Salt Lake, Denver and Chicago, among other markets. Community partners include: OpenTable, Public Private Strategies Institute, FoodLab Detroit, United States Bartenders' Guild, Independent Hospitality Coalition, Speed Rack, Massachusetts Restaurants United, the James Beard Foundation, U.S Black Chambers, Reimagine Main Street, National LGBT Chamber of Commerce, and FARE Idaho.
The COVID-19 pandemic has cost restaurants and bars over $280 billion in sales, stopping a decade of historic growth through no fault of their own. More than 1 in 6 (110,000) restaurants have permanently closed. Restaurant reservations at the end of 2020 were less than half of what they were in 2019. As of February 2021, only $34 billion, or 6.5%, of PPP loans went to restaurants and bars despite being the second largest private sector employer in the country. Less than one in three PPP loans to restaurants ($11 billion) was under $150,000.
Since the passage of the $28.6 billion Restaurant Revitalization Fund as part of the American Rescue Plan, the Independent Restaurant Coalition has worked with the Small Business Administration to adapt the application process to neighborhood restaurants' and bars' specific needs. A few weeks ago, the SBA eliminated the System for Award Management (SAM) registration requirement from the application process. This followed the IRC encouraging SAM.gov's removal in a letter to Administration officials writing: "Between notarized letters, multiple business registrations, lack of multilingual support, lack of professional advisors, and many other complications, small and independent restaurants and bars will not be able to successfully navigate this system that was designed for repeat grant awardees and much larger organizations."
This effort follows IRC's yearlong campaign to advocate for independent restaurant and bar relief, and ongoing partnership with the White House to provide the support that the industry needs. The $28.6 billion restaurant and bar grant relief program is part of the American Rescue Plan signed into law by President Biden in March 2021. The bill is modeled after the RESTAURANTS Act, which was first proposed by thousands of IRC supporters in an April 2020 letter to Congress.
In February 2021, the IRC invited over 300 members of the restaurant and bar community to discuss this new relief fund and state of the industry with the White House, including Senior Advisor to President Biden, former Congressman Cedric Richmond and Bharat Ramamurti, the Deputy Director of the National Economic Council. Congressman Richmond said this is "a necessary first step for restaurants and bars, and we look forward to collaborating with the Independent Restaurant Coalition to ensure small businesses can access this relief."
This first-of-its-kind grant program provides debt-free support in the amount of annual revenue lost from 2019 and 2020, with special provisions for businesses that opened in 2020 and 2019. They can only be used on eligible expenses (below) that incurred starting on February 15, 2020 and ending on March 11, 2023. Unused funds – or funds not used for these purposes – will be returned to the government. These expenses include:
Payroll (excluding employee compensation exceeding $100,000/year), employee benefits, and paid sick leave;

Mortgage, rent, and utilities;

Maintenance;

Outdoor seating construction;

Supplies, protective equipment, and cleaning materials;

Food and beverage;

Operational expenses;

And principal business payments for business debt.
This program caters to the most vulnerable businesses: grants cannot exceed $10,000,000 per restaurant group (which cannot have more than 20 entities), and $5,000,000 per business. The SBA will prioritize awarding grants to women or Veteran-owned businesses, and socially and economically disadvantaged groups, including Black Americans, Hispanic Americans, Native Americans, Asian Pacific Americans and Subcontinent Asian Americans. And for the first time the SBA will provide an application in Spanish.
The IRC continues to update resources to help the independent restaurant and bar community prepare to apply for RRF grants. Restaurants and bars can learn more about the RRF at sba.gov/restaurants -- the SBA's official portal for the program, which includes information about the documentation operators will need to provide as well as a sample application. Operators can send in their applications for grants at restaurants.sba.gov.
ABOUT THE IRC:
The Independent Restaurant Coalition was formed by chefs and independent restaurant owners across the country who have built a grassroots movement to secure vital protections for the nation's 500,000 independent restaurants and the more than 11 million restaurant and bar workers impacted by the coronavirus pandemic.
###