November 18 — Tennessee Restaurants Urge Senators Blackburn and Hagerty to Refill Federal Relief Program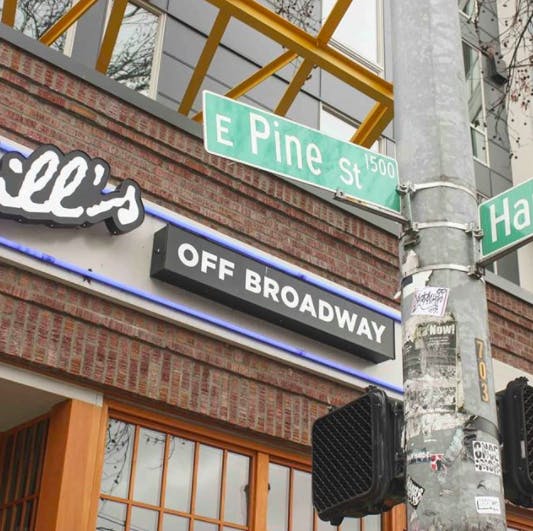 FOR IMMEDIATE RELEASE
November 18, 2021
CONTACT:
Jeff Solnet
Tennessee Restaurants Urge Senators Blackburn and Hagerty to Refill Federal Relief Program
Nearly 70% of Tennessee Restaurants that Applied for Federal Relief Are Still Waiting for a Grant after Restaurant Revitalization Fund Closed
Over 2,000 Tennessee Restaurants That Applied for Relief are Waiting on Senators Blackburn (R-TN) and Hagerty (R-TN) to Support Their Businesses By Supporting Replenishing the RRF
***Click Here to Watch***
WASHINGTON, D.C. – Today, Tennessee restaurant owners struggling to keep their doors open joined the Independent Restaurant Coalition to call on Congress and the Biden administration to refill a federal relief program for neighborhood restaurants, the Restaurant Revitalization Fund (RRF). The bipartisan Restaurant Revitalization Fund Replenishment Act would allow the Small Business Administration to finish processing applications from nearly 200,000 eligible businesses that applied for relief, including 3,785 restaurants and bars in Tennessee. Senators Marsha Blackburn (R-TN), Bill Hagerty (R-TN), or the Biden Administration have given no indication that they support legislation to provide additional funding to the program despite wide bipartisan support.
"Before the pandemic our business was growing strong — we had three restaurants. Now we have one," said HP Patel, Co-Owner of Tandur in Knoxville. "We took on more debt and have been falling behind. The pandemic is far from over. Winter is here and things are getting slower. The RRF is crucial to us continuing to stay afloat for the one remaining restaurant we have in Knoxville. We need Senators Hagerty and Blackburn to step up and get this done."
"The pandemic brought our industry together during its most difficult moment," said Brian Strutz, Chef/Owner of A Dopo Sourdough Pizza in Knoxville. "Operators cried about their businesses that they poured their lives into, which now evaporated overnight. The real problems for our industry are just beginning. We call ourselves operators and that's what all of us are. We operate businesses. We create opportunity. We create culture. We are the lifeblood of our community. Now we need help from Senators Hagerty and Blackburn so we can continue to serve our communities."
Tennessee is home to over 11,693 restaurants, which employed over 350,000 people before the pandemic. Just 1,163 Tennessee restaurants received an RRF grant this year, but over 2,000 other restaurants were left behind in the first round of funding and are in danger of permanent closure.
"The Restaurant Revitalization Fund made a massive difference for my business," said Tandy Wilson, Chef/Owner of City House in Nashville. "We hired two additional people in the kitchen and three in the front of the house — providing jobs to people who really needed it. This grant gave us an opportunity to find some people and make our staff whole again and critically provide a cushion for us to navigate the winter months. Senators Blackburn and Hagerty have been here for us before, but now we need them more than ever. Thousands of TN bars and restaurants are at risk if they do not receive support from the RRF."
"Restaurants and bars in Tennessee and across the country are out of money and time — soon they will be out of business," said Erika Polmar, Executive Director of the Independent Restaurant Coalition. "Without relief, they are in danger of closing permanently. Food and supplier costs are absolutely through the roof and the delta variant has dampened consumer confidence. 90,000 restaurants and bars have already closed during the pandemic, inflicting immeasurable damage on the economy and we just can't risk any more closures. There are more than 351,000 Tennessee jobs that are impacted by the restaurant and bar community. Senators Blackburn and Hagerty and the rest of the Tennessee Congressional delegation must make restaurant relief a priority today – we just can't wait."
Senators Blackburn and Hagerty have not indicated whether they support the Restaurant Revitalization Fund Replenishment Act, which would provide an additional $60 billion in funding to the Restaurant Revitalization Fund. The plan is gaining rapid bipartisan support in Congress– at least 223 members of the House of Representatives and 43 members of the Senate have indicated their support for the bill, which was introduced by Sens. Roger Wicker (R-MS) and Kyrsten Sinema (D-AZ) in the Senate and Reps. Earl Blumenauer (D-OR-3) and Brian Fitzpatrick (R-PA-1) in the House.
"The Restaurant Revitalization Fund allowed us to take care of some of the cash flow issues that burdened our restaurant through the summer," said Sarah Gavigan, Chef/Owner of The Otaku Group in Nashville. "This grant allowed us to take care of our staff during this extraordinarily difficult time. I do not know where we would be without it. It is not fair that some restaurants received relief while others are left to struggle. This community of small businesses operators, workers and suppliers need representatives like Senator Hagerty and Blackburn to replenish the RRF so our community can survive the pandemic. We know these Senators want us to thrive. That's why we need them to help us right now, because restaurants and bars around Tennessee don't know how much longer they can stay open without their assistance."
"My business lost 71 employees in one day — I don't know where we would be without the Restaurant Revitalization Fund," said Kelly English, Chef/Owner of Second Line & Restaurant Iris in Memphis. "We operate our business today to make sure our employees' kids have food on the table. It pains me that so many of my colleagues were not as lucky as me — it is simply unfair that I can access the relief I need while they have been left behind. I know Senators Blackburn and Hagerty care about small businesses — survival of restaurants should not be chosen at random. We all need help and need these Senators to support refilling the RRF so my colleagues can put food on their tables."
Restaurants and bars are struggling to survive as the Delta variant threatens to push more restaurants and bars into permanent closure.
More than 90,000 restaurants and bars have closed since the beginning of the pandemic.

Over 86% of restaurant and bar owners report concern they will close without an RRF grant according to an IRC survey.

Nearly 1 in 5 (18.3%) of restaurant owners reported having their credit scores reduced below 570 during the pandemic — many of these operators cannot take on any more loans.

According to a recent survey, at least 60% of adults changed their dining habits due to the Delta variant.

The prices of supplies have surged in the last year including beef and veal (57%), grains (55%), eggs (36.7%) and shortening and cooking oil (41.5%)

These businesses have a pile of debt that is continuing to build — 51% of restaurants could not pay their September rent.
The Small Business Administration closed the RRF application portal, leaving over 177,000 restaurants and bars that applied for relief out in the cold. Restaurants and bars lost over $280 billion during the pandemic yet only received $28.6 billion in targeted relief.
Suppliers are joining together to push for restaurant relief as well. Recently, nearly 30 winemakers, restaurant suppliers and trade groups, including Toast, Baldor Foods, US Foods and DoorDash called on Congress to refill the Restaurant Revitalization Fund (RRF) in a letter sent to Congressional leadership by the IRC. These organizations, representing many of the five million workers restaurants support through the supply chain, cautioned Members of Congress about the cataclysmic effects allowing restaurants and bars to close would have on their businesses.
ABOUT THE IRC:
The Independent Restaurant Coalition was formed by chefs and independent restaurant owners across the country who have built a grassroots movement to secure vital protections for the nation's 500,000 independent restaurants and the more than 11 million restaurant and bar workers impacted by the coronavirus pandemic.
###