November 4 — Louisiana Restaurants Urge Senator Kennedy to Refill Federal Relief Program He Supported in 2020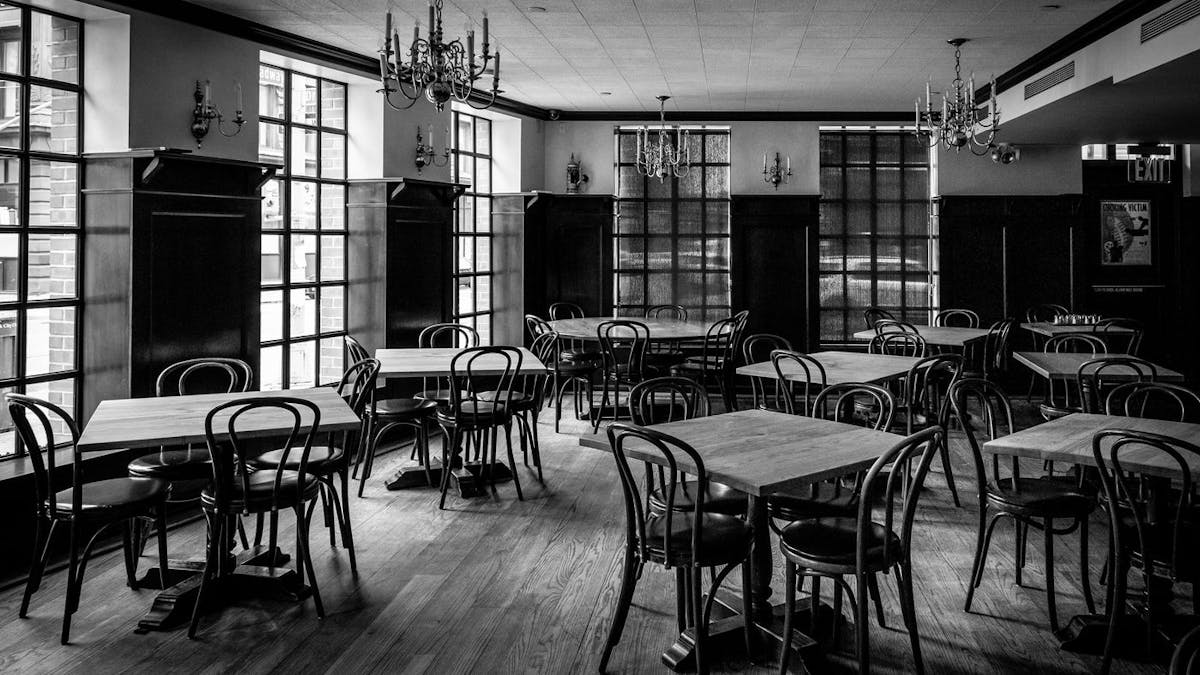 FOR IMMEDIATE RELEASE
November 4, 2021
CONTACT:
Jeff Solnet
jeff@precisionstrategies.com
Louisiana Restaurants Urge Senator Kennedy to Refill Federal Relief Program He Supported in 2020
The Restaurant Revitalization Fund Portal Closed 113 Days Ago Leaving Behind At Least 2,978 Louisiana Restaurants That Applied for Relief
Senator John Kennedy (R-LA) Supported a $120 Billion Restaurant Grant Program in 2020, but is Not Supporting Restaurant Relief in 2021
***Click Here to Watch***
NEW ORLEANS, LA – Today, Louisiana restaurant owners struggling to keep their doors open joined the Independent Restaurant Coalition to call on Congress and the Biden Administration to refill a federal relief program for neighborhood restaurants, the Restaurant Revitalization Fund (RRF). The bipartisan Restaurant Revitalization Fund Replenishment Act would allow the Small Business Administration to finish processing applications from nearly 200,000 eligible businesses that applied for relief, including over 2,978 in Louisiana. Despite wide bipartisan support from over 224 members of the House and 43 members of the Senate, there have been no indications from Congress or the Biden Administration that this legislation will see additional funding as part of the ongoing negotiations on government spending.
"I stay up at night, wondering if my three businesses that did not receive a Restaurant Revitalization Fund grant will survive the pandemic," said Neal Bodenheimer, Partner at Cure, VALS, Peychaud's and Cane & Table in New Orleans. "Restaurants are the backbone of Louisiana and the top employer in the state. Senator Kennedy supported restaurant relief in 2020, but we have not seen him since. We need Senator Kennedy to join Senator Cassidy and help small businesses around Louisiana. You can't just talk the talk, you have to walk the walk and we're asking Senator Kennedy to walk for Louisiana restaurants."
"The Restaurant Revitalization Fund is the difference between keeping my businesses open and permanent closure," said Robért LeBlanc, Founder & Creative Director LeBlanc + Smith in New Orleans. "I have had to close three of my restaurants because they have not received relief. We have done everything our elected officials have asked of us during the pandemic to keep our diners and workers safe to stop the spread. Now we're looking for our representatives to have our back. For Senator Kennedy to not step up to the plate — it feels like having someone you really believed in forget about you and leave you behind. Frankly, it is confounding to not have Senator Kennedy support us now. I hope he will reconsider his position."
The difficulty facing restaurants nationwide is being acutely felt in Louisiana. The state is home to 9,553 restaurants, which employ nearly 238,600 leisure and hospitality workers. While 1,396 received an RRF grant and now have the financial flexibility to survive the pandemic, 2,978 restaurants were left behind in the first round of funding and are in danger of permanent closure unless Congress refills the RRF. According to OpenTable, restaurant reservations in New Orleans remain less than half what they were in 2019.
The Small Business Administration closed the RRF application portal in July, leaving over 177,000 restaurants and bars that applied for relief out in the cold. Restaurants and bars lost over $280 billion during the pandemic yet only received $28.6 billion in targeted relief.
"Earlier this year, we started building back our restaurants from 2020 — filling up our pantries and hiring our employees. The Delta variant and Hurricane Ida erased the progress we made," said John Stubbs, Partner of Jewel in the South in New Orleans. "We lost money from April to September because of consumer hesitancy and then the hurricane knocked out our power and cost us all of our inventory. Without the Restaurant Revitalization Fund, we will not be able to continue. Senator Kennedy needs to join Senator Cassidy and take the lead on this issue. The hospitality industry industry is the crown jewel of the Louisiana economy — we need Senator Kennedy to protect it by supporting the RRF."
Restaurants and bars are struggling to survive nationwide. The IRC conducted an email survey indicating that the situation facing restaurants is more dire than ever:
85% of restaurant and bar owners reported not receiving an RRF grant.

Over 82% of restaurant and bar owners report concern they will close without an RRF grant.

Nearly 1 in 5 (18.3%) of restaurant owners reported having their credit scores reduced below 570 during the pandemic — many of these operators cannot take on any more loans.
"Louisiana restaurants and bars have put off rent, supplier, and utility payments for 20 months and many of them have not received meaningful relief," said Erika Polmar, Executive Director of the Independent Restaurant Coalition. "Now food and supplier costs are through the roof, and rising Covid cases have led to dining restrictions in 20 states and dramatic decreases in consumer confidence. 1,396 Louisiana businesses have received grant relief and now have the financial flexibility to keep their doors open. The Independent Restaurant Coalition is a grassroots organization that has lobbed thousands of emails into every Congressional office, including Senator Kennedy's. We will not stop fighting until each of the 2,978 Louisiana restaurants and bars left behind by the first round of funding have the relief they need to keep their doors open."
More than 90,000 restaurants and bars have closed and nearly one million fewer people are employed by the industry since the start of the pandemic. The Delta variant continues to push more restaurants and bars into permanent closure:
Suppliers are joining together to push for restaurant relief as well. Recently, nearly 30 winemakers, restaurant suppliers and trade groups, including Toast, Baldor Foods, US Foods and DoorDash called on Congress to refill the Restaurant Revitalization Fund (RRF) in a letter sent to Congressional leadership by the Independent Restaurant Coalition. These organizations, representing many of the five million workers restaurants support through the supply chain, cautioned Members of Congress about the cataclysmic effects allowing restaurants and bars to close would have on their businesses.
ABOUT THE IRC:
The Independent Restaurant Coalition was formed by chefs and independent restaurant owners across the country who have built a grassroots movement to secure vital protections for the nation's 500,000 independent restaurants and the more than 11 million restaurant and bar workers impacted by the coronavirus pandemic.
###