October 21 – Seven Republican and Democratic Senators Co-Sponsor RESTAURANTS Act as Broader Stimulus Negotiations Push Forward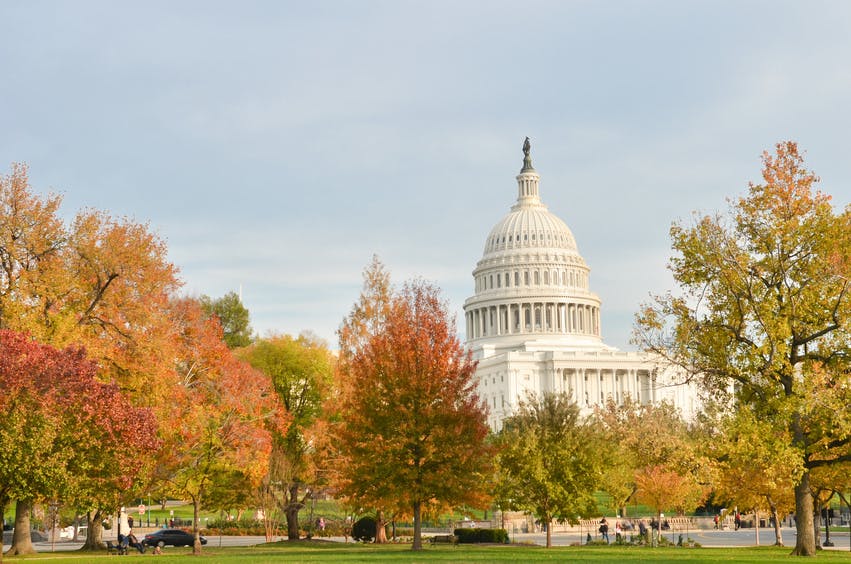 FOR IMMEDIATE RELEASE
October 21, 2020
CONTACT:
Jeff Solnet
jeff@precisionstrategies.com
Seven Republican and Democratic Senators Co-Sponsor RESTAURANTS Act as Broader Stimulus Negotiations Push Forward
New Co-sponsors include Sens. Ernst (R-IA), Sullivan (R-AK), Hoeven (R-ND), Baldwin (D-WI), Blumenthal (D-CT), Smith (D-MN), and Whitehouse (D-RI)

$120 Billion Restaurant Revitalization Fund Bill Now has Support of Bipartisan Coalition of 48 Senators; Included in HEROES 2.0



WASHINGTON, D.C. — Yesterday, a coalition of seven bipartisan senators signed on to the RESTAURANTS Act, a $120 billion proposal to aid restaurants impacted by COVID-19. The new co-sponsors include:
Sen. Tammy Baldwin (D-WI)

Sen. Richard Blumenthal (D-CT)

Sen. Joni Ernst (R-IA)

Sen. John Hoeven (R-ND)

Sen. Tina Smith (D-MN)

Sen. Dan Sullivan (R-AK)

Sen. Sheldon Whitehouse (D-RI)
"Nearly half of the Senate understands that more PPP isn't the best solution to save America's second largest private sector employer," said the Independent Restaurant Coalition. "While the PPP helped some businesses stay afloat, it simply did not help the smallest, hardest-hit restaurants and bars. Our industry has 2.3 million jobs to recover, and the RESTAURANTS Act is the only way to get it done. If this vital lifeline isn't given to restaurants soon, many will have no choice but to close their doors forever this winter. Any senator who wants to help independent restaurants survive this crisis must listen to what they're asking for by supporting the $120 billion Restaurant Revitalization Fund."
The RESTAURANTS Act now boasts the support of 48 senators and 214 House members, including original sponsors Sen. Roger Wicker (R-MS) and Rep. Earl Blumenauer (D-OR 3). The $120 billion Restaurant Revitalization Fund was recently included as a provision (Division O Section 607) of the House's revised HEROES Act, which was passed in that chamber earlier this month. Amid this week's negotiations for COVID stimulus, Senate Minority Leader Chuck Schumer (D-NY) called the Senate's proposed PPP refill "inadequate," in part because there is no targeted relief for restaurants.
These developments have occurred as House Speaker Nancy Pelosi and Treasury Secretary Steve Mnuchin have worked tirelessly to negotiate a new COVID relief deal. Although Speaker Pelosi had set yesterday as the deadline for negotiations, talks are continuing through the end of the week due to the progress that's been made.
ABOUT THE IRC:
The Independent Restaurant Coalition was formed by chefs and independent restaurant owners across the country who have built a grassroots movement to secure vital protections for the nation's 500,000 independent restaurants and the more than 11 million restaurant workers impacted by the coronavirus pandemic. The Coalition's leadership team includes Tyler Akin, José Andrés, Kevin Boehm, Sean Brock, Katie Button, Andrew Carmellini, Ashley Christensen, Jeanie Chunn, Amanda Cohen, Tom Colicchio, Nina Compton, Rosa Garcia, Suzanne Goin, Gregory Gourdet, Will Guidara, Mason Hereford, Sam Kass, Max Katzenberg, Mike Lata, Camilla Marcus, Ivy Mix, Kwame Onwuachi, Patrick Phelan, Erika Polmar, Naomi Pomeroy, Niki Russ Federman, Steven Satterfield, Michael Shemtov, Nancy Silverton, Frank Stitt, Bobby Stuckey, Robert St. John, Caroline Styne, Jill Tyler, and Andrew Zimmern.
# # #