October 22 — Toast, Baldor, DoorDash, U.S. Foods Urge Congressional Leadership to Quickly Refill Restaurant Revitalization Fund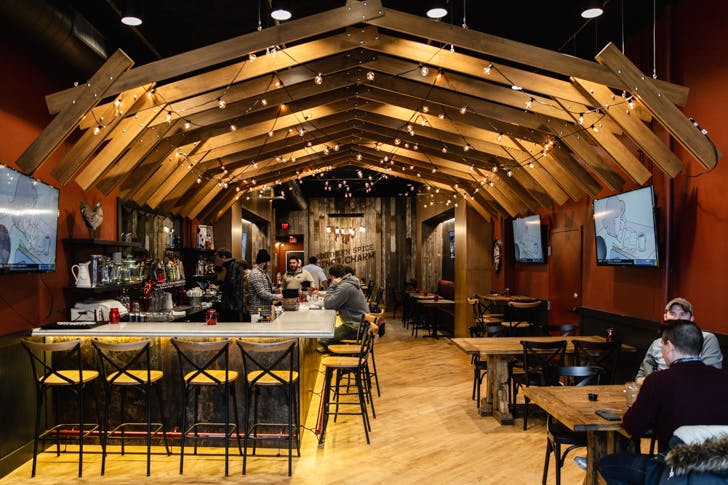 FOR IMMEDIATE RELEASE
October 22, 2021
CONTACT:
Jeff Solnet
jeff@precisionstrategies.com
Toast, Baldor, DoorDash, U.S. Foods Urge Congressional Leadership to Quickly Refill Restaurant Revitalization Fund
Over 177,000 Restaurants and Bars in Desperate Need of Relief as Supply Chain Shortages, Debt, and Consumer Hesitancy Bring Industry to its Knees
***Click Here to Read the Letter***
WASHINGTON, D.C.
– Nearly 30 winemakers, restaurant suppliers and trade groups called on Congress to refill the Restaurant Revitalization Fund (RRF) in a
letter sent to Congressional leadership by the Independent Restaurant Coalition (IRC)
. These organizations, representing many of the five million workers restaurants support through the supply chain, cautioned Members of Congress about the cataclysmic effects allowing restaurants and bars to close would have on their businesses. The
letter
was signed by Toast, Baldor Foods, US Foods, DoorDash and others listed below.
Restaurants and bars are struggling to survive. The September Jobs report indicated that restaurant and bar employment is still down 930,500 jobs since the start of the pandemic. The Delta variant threatens to push more restaurants and bars into permanent closure. Since the beginning of the pandemic, more than 90,000 restaurants and bars have closed. There are now dining restrictions in more than a third of the states in the country. Restaurant reservations have plummeted in states across the nation; for instance in Brooklyn (57%), Minneapolis (58%), and Raleigh (36%), bookings are far below their 2019 levels. According to a recent survey, 60% of adults changed their dining habits due to the Delta variant. These businesses have a pile of debt that is continuing to build — 51% of restaurants could not pay their September rent.
The IRC conducted an email survey indicating that the situation facing restaurants is more dire than ever:
85% of restaurant and bar owners reported not receiving an RRF grant.

Over 82% of restaurant and bar owners reported concern they will close without an RRF grant.

Nearly 1 in 5 (18.3%) of restaurant owners reported having their credit scores reduced below 570 during the pandemic — many of these operators cannot take on any more loans.
Support for providing restaurants and bars the relief they need is continuing to grow. Senator Ben Cardin (D-MD) recently tried to add $48 billion by unanimous consent to add $48 billion to the RRF, invoking fierce speeches on the Senate floor from Majority Leader Chuck Schumer (D-NY) and Senator Dick Durbin (D-IL). The Restaurant Revitalization Fund Replenishment Act is gaining rapid bipartisan support as 223 members of the House of Representatives and 43 members of the Senate have come out in support of the bill, including Rep. Alexandria Ocasio-Cortez (D-NY-14) and Sen Susan Collins (R-ME). Reps. Earl Blumenauer (D-OR-3) and Brian Fitzpatrick (R-PA-1) and Sens. Roger Wicker (R-MS) and Kyrsten Sinema (D-AZ) introduced the legislation in both chambers of Congress, which provides $60 billion in additional funding for the RRF.
###
October 22, 2021
Dear Speaker Pelosi, Majority Leader Schumer, Minority Leader McConnell, and MInority Leader McCarthy,

Tens of thousands of our customers are out of options and need your help. As you know, the $28.6 billion Restaurant Revitalization Fund helped over 101,000 restaurants, bars, and other small businesses in the food and beverage services sector keep their doors open and their staff employed. However, over 177,000 food and beverage businesses nationwide applied for over $43 billion in grants, hoped to get good news, made commitments to their landlords and suppliers, and were left empty handed by an underfunded program.
The unpredictable Delta variant is creating more uncertainty in our industry. Reservations are plummeting as consumers are afraid to dine indoors, and mask mandates lead operators to believe that revenue-limiting restrictions are not far behind. On top of these headwinds, restaurants continue to experience decreased sales, crippling staffing shortages, and 19 months of debt burdens.
These businesses — many of which have received no government relief to date — simply do not have weeks or months to wait as the pandemic continues to impact our economy. In August, employment in food services fell for the first time in eight months – a sign that full recovery for neighborhood restaurants and bars is still far away. Over 90,000 restaurants have already permanently closed and many more will do the same if they don't receive help. If these independent restaurants and bars cannot survive, our businesses will suffer, which is why we urge you to replenish the Restaurant Revitalization Fund immediately.
Refilling the Restaurant Revitalization Fund is a necessary and smart investment that Congress must prioritize. The food and beverage industry has been among the hardest-hit by the COVID-19 pandemic — restaurant and food service sales down over $280 billion from expected levels and restaurant jobs still down 966,300 from before the pandemic. These businesses are vital to our economy — before the pandemic, restaurants added middle class jobs at a rate over three times faster than the rest of the economy. The Independent Restaurant Coalition estimates that fully funding the Restaurant Revitalization Fund could grow our economy by up to $271 billion.
Over 260 Republicans and Democrats have signed on to bipartisan legislation urging a refill of the Restaurant Revitalization Fund because they are seeing the program revive restaurants in their own communities. Restaurant Revitalization Fund grants are helping restaurants and bars hire employees at competitive wages, pay for the rising costs of basic supplies like cooking oil, meat, and dairy, and implement procedures to keep both staff and diners safe. By including supplies as eligible expenses, these grants support thousands of local farmers, bakers, vintners, distillers, delivery services and other small businesses that depend on restaurants. These grants allow restaurants to pay back debts to landlords, banks, and service providers and help save institutions that are the cornerstones of our communities.
Another wave of restaurant closures will send shockwaves through the economy, jeopardize millions of jobs, damage already tenuous supply chains, strip vibrancy from local communities and harm businesses like ours that rely on the shared success of this important industry. We cannot wait another minute to refill the Restaurant Revitalization Fund.
Thank you in advance for your attention to this urgent matter,
American Beverage Licensees

Baldor Foods

Bi Rite

Brewers Association

Brick House Vineyards

ChowNow

Corfini Gourmet

DoorDash

Distilled Spirits Council of the United States

EatDenver

Intracoastal fisheries

ItalFoods

Jackalope Wine Cellars

McClendon's Select Organic Farm

National Cleaners Association

National Food Truck Association

Nelson's Meat + Fish

Oregon Winegrowers Association

Passmore Ranch

Portland Wine Company

Produce Marketing Association

SP Provisions

Sysco Los Angeles

Toast

The American Craft Spirits Association

US Foods

Vesta Foodservice

Wilder Seafood

Wine America

Wine Institute