December 14 – Independent Restaurants Warn Congress That $908 Billion Package Jeopardizes 11 Million Jobs; Demands Changes to Paycheck Protection Program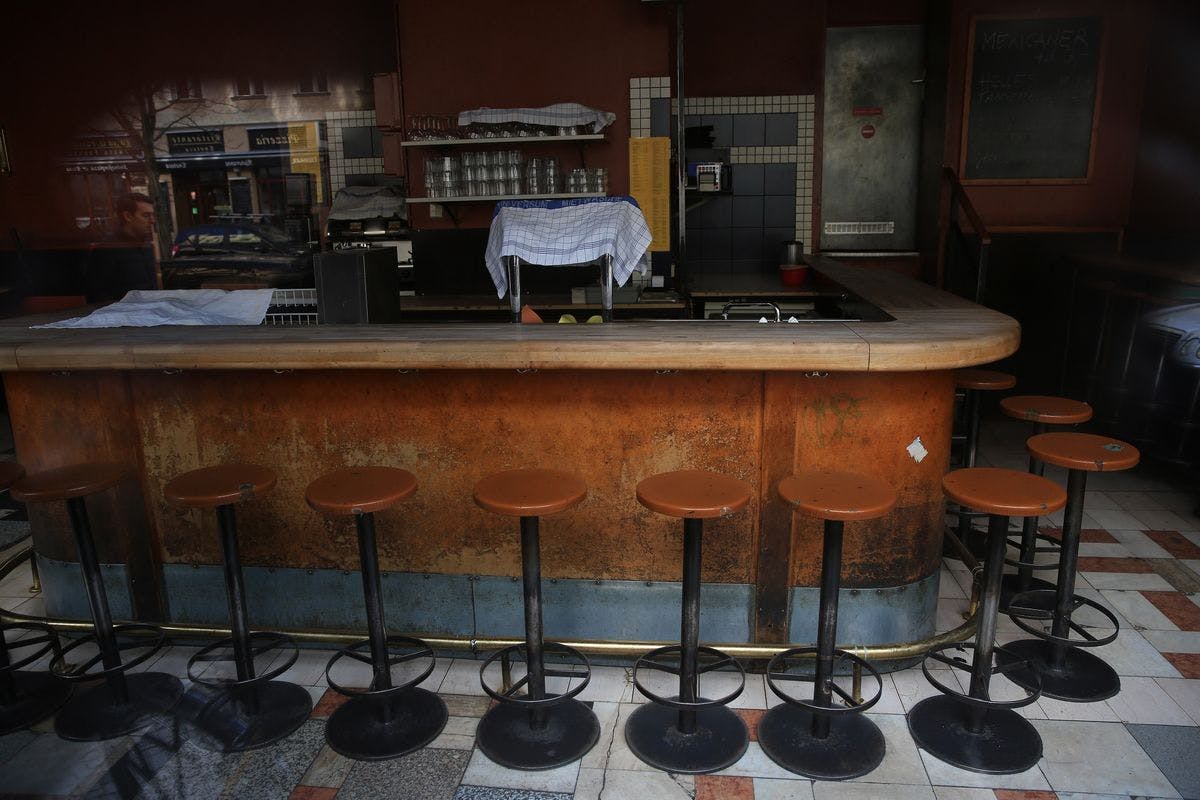 FOR IMMEDIATE RELEASE
December 14, 2020

CONTACT:
Jeff Solnet
jeff@precisionstrategies.com
Independent Restaurants Warn Congress That $908 Billion Package Jeopardizes 11 Million Jobs; Demands Changes to Paycheck Protection Program

2.1 Million Unemployed Restaurant Workers Make Up 20% of National Unemployment, But No Dedicated Relief Plan in Newly-Released Legislation

TODAY on CNBC.com: "No, Sen. Rubio – the PPP didn't do enough to help restaurants"

WASHINGTON, D.C. — Today, the Independent Restaurant Coalition (IRC) called on Congress to make several changes to the Paycheck Protection Program (PPP) following news that the newly-proposed COVID aid package lacked direct grant funds for restaurants and bars.

"With this deal, Congress ensures hundreds of thousands more restaurant workers will lose their jobs this winter," said the Independent Restaurant Coalition. "Over 100,000 more restaurants will close without a direct relief plan, leaving millions of people who work in independent restaurants and bars wondering whether they'll have a job in the spring and summer. It doesn't matter if a vaccine is available – restaurants and bars cannot make up for 10 months of lost revenue and confusing public health guidance with just 10 weeks of payroll costs. If Congress can create custom plans for airlines and music venues, they can make basic changes to a program meant to protect our workforce. Winter is here and restaurants are deciding whether they'll stay open next year. Time is up."

The IRC is proposing the following changes to ensure independent restaurants can fully reopen and protect the employment of 11 million people:
Expand the maximum loan amount to nine months of payroll for restaurants, rather than ten weeks. In order to keep as many people on payroll as possible, restaurants must have access to extended support after facing months of revenue losses during the pandemic.
Provide restaurants with the ability to use funding for outdoor space, PPE, rent and other outstanding bills they may have to pay to stay in business and keep their teams on payroll.
Ensure restaurants that are required to close can use the loan when they reopen to reemploy their teams by extending the time a PPP loan can be used from 24 weeks to 48 weeks.
Protect jobs by eliminating the decision facing many restaurants of paying their teams or going out of business. Guarantee loan forgiveness for restaurants that suffered large revenue losses. After ten months of losses, any form of debt is a death sentence – restaurants should not have to risk crippling debt to protect their workers' livelihoods.

The first iteration of the Paycheck Protection Program did little to stem job losses in the restaurant industry. Despite 1 in 5 jobs lost during the pandemic coming from restaurants and bars, they only received less than 8% of all PPP dollars. The industry lost $220B in the second quarter, but both the restaurant and accommodations industries received just $42B in PPP loans

Earlier today, the CEO of Miami-based Genuine Hospitality Group, Sunil Bhatt, published an op-ed on CNBC.com criticizing Senator Rubio for calling the Paycheck Protection Program a "life raft" for all industries. Bhatt writes, "Since I took a PPP loan earlier this year, I've been unable to rehire my full staff because my restaurants in Florida are only generating 25% to 50% less revenue than 2019, and my business in Cleveland is earning a whopping 80% less and surviving only by the good graces of a benevolent landlord. In total, my company will finish the year with less than half the sales it had in 2019."

The Bureau of Labor Statistics' November employment report showed that food and drinking places lost 17,400 jobs last month, and are still down over 2.1 million jobs since the start of the pandemic -- far more than any other industry. This was the first net loss of jobs for the industry since April, when restrictions were at their tightest. Unemployment in Leisure and Hospitality is 134% higher than the national average.

ABOUT THE IRC:

The Independent Restaurant Coalition was formed by chefs and independent restaurant owners across the country who have built a grassroots movement to secure vital protections for the nation's 500,000 independent restaurants and the more than 11 million restaurant workers impacted by the coronavirus pandemic. The Coalition's leadership team includes Tyler Akin, José Andrés, Kevin Boehm, Sean Brock, Katie Button, Andrew Carmellini, Ashley Christensen, Jeanie Chunn, Amanda Cohen, Tom Colicchio, Nina Compton, Rosa Garcia, Suzanne Goin, Gregory Gourdet, Will Guidara, Mason Hereford, Sam Kass, Max Katzenberg, Mike Lata, Camilla Marcus, Ivy Mix, Kwame Onwuachi, Patrick Phelan, Erika Polmar, Naomi Pomeroy, Niki Russ Federman, Steven Satterfield, Michael Shemtov, Nancy Silverton, Frank Stitt, Bobby Stuckey, Robert St. John, Caroline Styne, Jill Tyler, and Andrew Zimmern.
# # #