April 27 – Independent Restaurant Coalition: Restaurants Should Preregister on Friday for $28.6 Billion Grant Program Launching Monday, May 3rd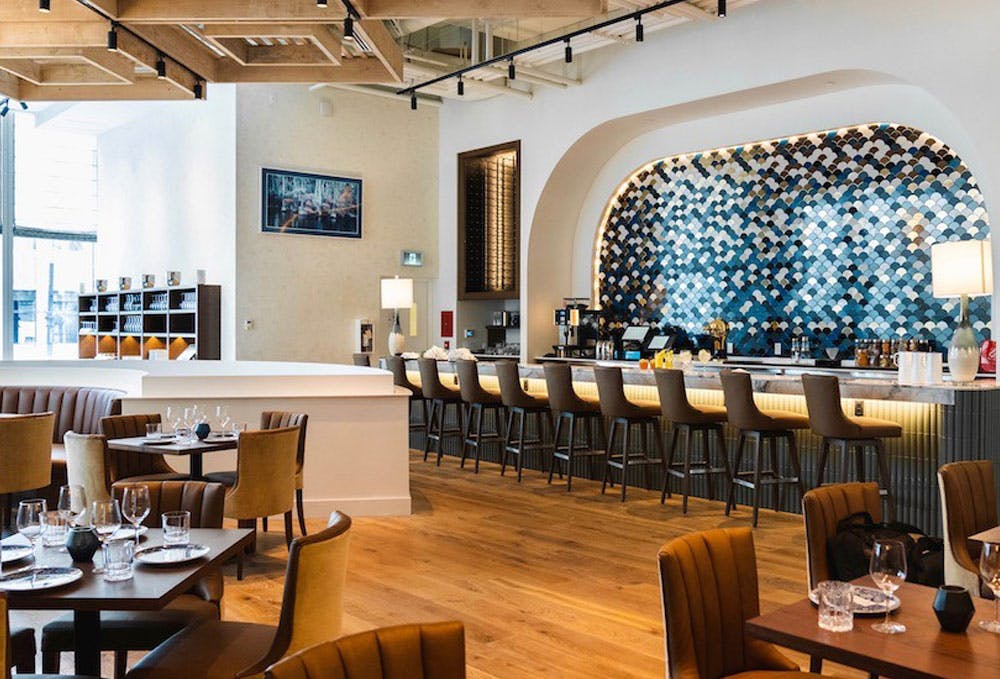 FOR IMMEDIATE RELEASE
April 27, 2021
CONTACT
Jeff Solnet
jeff@precisionstrategies.com
Independent Restaurant Coalition: Restaurants Should Preregister on Friday for $28.6 Billion Grant Program Launching Monday, May 3rd
Applicants Can Begin Pre-Registering for Restaurant Revitalization Fund Starting at 9:00am ET This Friday at Restaurants.SBA.gov
To learn more about the grant program, read the IRC's latest FAQ
Washington, D.C. -- Today, the Small Business Administration (SBA) announced Restaurant Revitalization Fund (RRF) applications will be opening Monday, May 3, 2021 at 12pm ET. The SBA also shared that applicants can begin registering for the grant application portal this Friday, April 30th at 9am ET. This announcement follows months of collaboration between the Independent Restaurant Coalition (IRC) and the SBA to simplify the application process and make it accessible for neighborhood restaurants and bars around the country.
"May 3rd can't come soon enough for Independent restaurants and bars," said Erika Polmar, Executive Director of the IRC. "The Small Business Administration and neighborhood restaurant and bar operators have worked hard to create a grant program that is accessible to the smallest businesses in our community. After weeks of roundtables and community outreach, restaurants and bars are completely prepared to submit their applications so they can get the relief they need to keep their businesses open. We know these funds are in high demand, and will likely be distributed quickly, so I encourage every small restaurant and bar in need to pre-register their application at restaurants.sba.gov as soon as possible so they can receive relief. The Independent Restaurant Coalition is grateful to the SBA and the Biden Administration for standing up this program quickly and taking meaningful steps to allow struggling businesses to access the grants they need."
As the government provides guidance, the IRC continues to update resources to help the independent restaurant and bar community prepare to apply for RRF grants. Restaurants and bars can learn more about the RRF at SBA.gov/restaurants -- the SBA's official portal for the program, which includes information about the documentation operators will need to provide as well as a sample application. The IRC has been hosting roundtables around the country to spread the word about the RRF. Any member of the public interested in learning more about accessing a grant can register for one of these roundtable discussions:
April 27th

April 28th

April 29th
Non-IRC RRF discussions:
Additional SBA events:
Since the passage of the $28.6 billion Restaurant Revitalization Fund as part of the American Rescue Plan, the Independent Restaurant Coalition has worked with the Small Business Administration to adapt the application process to neighborhood restaurants' and bars' specific needs. A few weeks ago, the SBA eliminated the System for Award Management (SAM) registration requirement from the application process. This followed the IRC encouraging SAM.gov's removal in a letter to Administration officials writing: "Between notarized letters, multiple business registrations, lack of multilingual support, lack of professional advisors, and many other complications, small and independent restaurants and bars will not be able to successfully navigate this system that was designed for repeat grant awardees and much larger organizations."
This effort follows IRC's yearlong campaign to advocate for independent restaurant and bar relief, and ongoing partnership with the White House to provide the support that the industry needs. The $28.6 billion restaurant and bar grant relief program is part of the American Rescue Plan signed into law by President Biden in March 2021. The bill is modeled after the RESTAURANTS Act, which was first proposed by thousands of IRC supporters in an April 2020 letter to Congress.
In February 2021, the IRC invited over 300 members of the restaurant and bar community to discuss this new relief fund and state of the industry with the White House, including Senior Advisor to President Biden, former Congressman Cedric Richmond and Bharat Ramamurti, the Deputy Director of the National Economic Council. Congressman Richmond said this is "a necessary first step for restaurants and bars, and we look forward to collaborating with the Independent Restaurant Coalition to ensure small businesses can access this relief."
This first-of-its-kind grant program provides debt-free support in the amount of annual revenue lost from 2019 and 2020, with special provisions for businesses that opened in 2020 and 2019. They can only be used on eligible expenses (below) that incurred starting on February 15, 2020 and ending on March 11, 2023. Unused funds – or funds not used for these purposes – will be returned to the government. These expenses include:
Payroll (excluding employee compensation exceeding $100,000/year), employee benefits, and paid sick leave;

Mortgage, rent, and utilities;

Maintenance;

Outdoor seating construction;

Supplies, protective equipment, and cleaning materials;

Food and beverage;

Operational expenses;

And principal business payments for business debt.
This program caters to the most vulnerable businesses: grants cannot exceed $10,000,000 per restaurant group (which cannot have more than 20 entities), and $5,000,000 per business. The SBA will prioritize awarding grants to women or Veteran-owned businesses, and socially and economically disadvantaged groups, including Black Americans, Hispanic Americans, Native Americans, Asian Pacific Americans and Subcontinent Asian Americans. And for the first time the SBA will provide an application in Spanish.
ABOUT THE IRC:
The Independent Restaurant Coalition was formed by chefs and independent restaurant owners across the country who have built a grassroots movement to secure vital protections for the nation's 500,000 independent restaurants and the more than 11 million restaurant and bar workers impacted by the coronavirus pandemic.
###