March 6 – Independent Restaurants and Bars Praise Congress For Sending Their $28.6 Billion Grant Program to the White House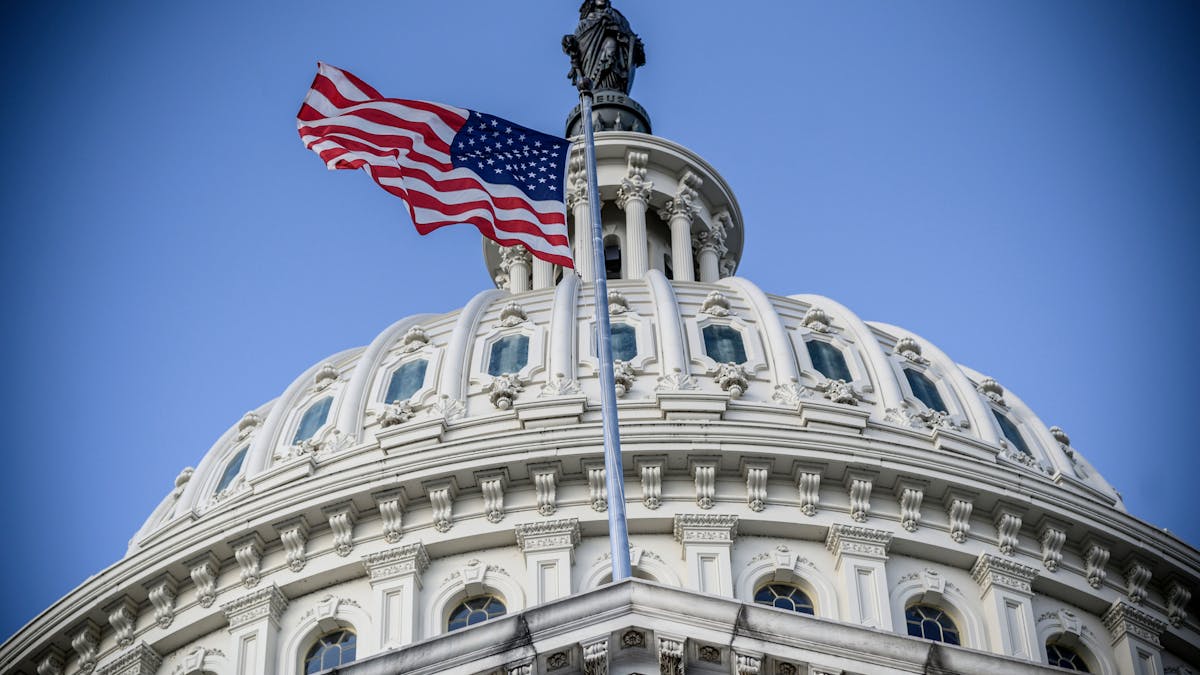 FOR IMMEDIATE RELEASE
March 6, 2021

CONTACT:
Jeff Solnet
jeff@precisionstrategies.com
Independent Restaurants and Bars Praise Congress For Sending Their $28.6 Billion Grant Program to the White House

New Relief Program is Modeled after the RESTAURANTS Act, First Proposed by the Independent Restaurant Coalition in April 2020

Passage of Relief Fund Comes When Industry Needs it Most: Over Two Million Restaurant and Bar Workers are Still Out of Work, and Businesses are Down More Than $219 Billion in Revenue

WASHINGTON, D.C. – Today, the Senate passed the American Rescue Plan, which includes a $28.6 billion grant program for struggling restaurants and bars. The program will be run by the Small Business Administration and is modeled after the RESTAURANTS Act, which was first proposed by the grassroots Independent Restaurant Coalition in April 2020. It is the first federal grant program available to help restaurants and bars since the pandemic began.

"This is a decisive moment for the independent restaurant and bar community," said Erika Polmar, Executive Director of the Independent Restaurant Coalition. "Independent restaurants and bars came together at the beginning of the pandemic with the hope that by working together for the first time, our industry could make a big impact – and that's what we did. We proposed a grant program for restaurants, educated our elected officials about the industry, built a movement, and today we are proudly watching Congress send our plan to President Biden's desk. We are grateful to those in Congress who made saving restaurants and bars a priority in this relief package including Speaker Pelosi, Majority Leader Schumer, Reps. Blumenauer and Fitzpatrick, and Sens. Wicker and Sinema. These leaders know this is only a downpayment, and will not stop fighting for neighborhood restaurants and bars to receive the relief they need in the months ahead."

This relief fund comes at a crucial time for America's restaurant and bar community. The latest Department of Labor report showed over two million restaurant and bar workers are still out of a job since the start of the pandemic. This employment crisis has uniquely impacted people of color, women, single mothers, young people, immigrants, and the formerly incarcerated that America's restaurants and bars employ. At least 110,000 restaurants and bars closed, and the industry lost over $219 billion in sales since the start of the pandemic. This dedicated relief program helps protect the 11 million workers these businesses employ, and the 5 million more they support through the supply chain.

"One year ago, independent restaurants and bars didn't have a seat at the table in Washington. Today we are more organized than ever, and delivered the first ever grant relief program for the industry," said Tom Colicchio, Owner of Crafted Hospitality in NY and Co-Founder of the Independent Restaurant Coalition. "This relief fund gives hope to the entire independent restaurant and bar community – line cooks, managers, bartenders, and operators from coffee shops, food trucks, bakeries and bistros can rest a bit more soundly tonight knowing help is on the way. We are immensely grateful for Leader Schumer's dedication to independent restaurants and bars this past year. Leader Schumer is fiercely committed to getting independent restaurants and bars the tools they need to keep people working all across the country. We have more work to do and we know Leader Schumer, Sens. Wicker and Sinema, and Reps. Blumenauer and Fitzpatrick will be working alongside us to do it."

This $28.6 billion grant program for restaurants and bars is modeled after the RESTAURANTS Act first proposed by thousands of Independent Restaurant Coalition supporters in an April 2020 letter to Congress. Unlike the Paycheck Protection Program, this new program will provide debt-free support for restaurants, bars, caterers, food trucks, breweries, and others hit hardest by the pandemic. Businesses eligible to participate in the program would apply for a grant equivalent to annual revenue loss from 2019 and 2020, with specific provisions for businesses that opened in 2019 and 2020. These grants cover any eligible expenses (below) incurred starting on February 15, 2020 and ending at the end of 2021. Eligible expenses include:
Payroll (excluding employee compensation exceeding $100,000/year), employee benefits, and paid sick leave;

Mortgage, rent, and utilities;

Maintenance;

Outdoor seating construction;

Supplies, protective equipment, and cleaning materials;

Food;

Operational expenses; and

Debt obligations to suppliers.
Grants unused or not spent on eligible expenses must be returned to the government. During the first 21 days of the program, the SBA will prioritize awarding grants to businesses owned or controlled by women or Veterans or are socially and economically disadvantaged businesses. More information on this restaurant relief program is available on the IRC's website.

"I never thought that a relationship I built with a diner in my restaurants would grow into a partnership that would save our industry," said Robert St. John, owner of New South Restaurants, and Co-Founder of the Independent Restaurant Coalition. "That customer was Sen. Roger Wicker, and independent restaurants and bars are grateful for his efforts to lead the charge in the Senate and make this restaurant grant program a reality. He and Sen. Sinema understand the unique challenges America's restaurants and bars face, and took up our cause before anyone else would."

Last week, the IRC invited over 300 members of the restaurant and bar community to discuss this new relief fund and state of the industry with the White House, including Senior Advisor to President Biden, Congressman Cedric Richmond and Bharat Ramamurti, the Deputy Director of the National Economic Council. Congressman Richmond said this is "a necessary first step for restaurants and bars, and we look forward to collaborating with the Independent Restaurant Coalition to ensure small businesses can access this relief".

The RESTAURANTS Act was first introduced in June 2020 by Sen. Roger Wicker (R-MS) and Sen. Kyrsten Sinema (D-AZ) alongside Rep. Earl Blumenauer (D-OR 3) and Rep. Brian Fitzpatrick (R-PA 1). In October 2020, the House passed the RESTAURANTS Act as part of the revised HEROES Act and secured 53 cosponsors in the Senate.

ABOUT THE IRC:

The Independent Restaurant Coalition was formed by chefs and independent restaurant owners across the country who have built a grassroots movement to secure vital protections for the nation's 500,000 independent restaurants and the more than 11 million restaurant workers impacted by the coronavirus pandemic.
# # #