September 15 — Chef José Andrés, Chef Sam Kass, Gwyneth Paltrow and Hundreds of Restaurant Operators from Across Country Urge Action on Restaurant Revitalization Fund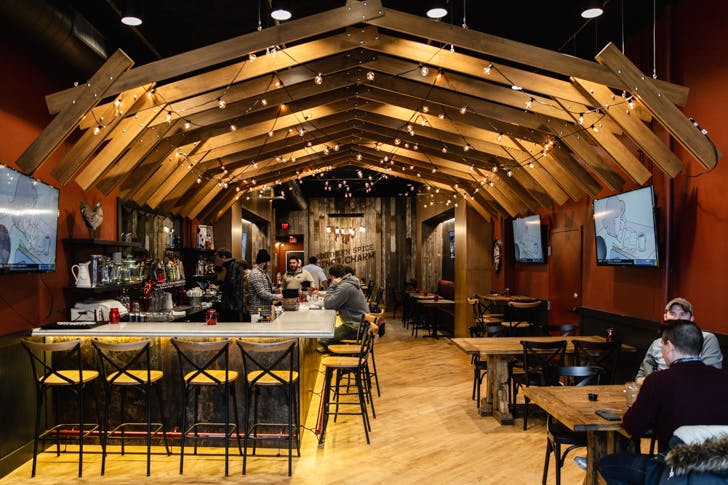 FOR IMMEDIATE RELEASE
September 15, 2021
CONTACT:
Jeff Solnet
jeff@precisionstrategies.com
Chef José Andrés, Chef Sam Kass, Gwyneth Paltrow and Hundreds of Restaurant Operators from Across Country Urge Action on Restaurant Revitalization Fund


WATCH: New Animated Video Featuring Gwyneth Paltrow Unveiled During Virtual Rally. Click Here to Watch
***Watch the Rally Here***
WASHINGTON D.C. – Today, Chefs José Andrés and Sam Kass led hundreds from the independent restaurant community across the country in a rally urging Congress to take action to replenish the Restaurant Revitalization Fund (RRF). During the rally, the IRC unveiled a new video narrated by Gwyneth Paltrow, urging members of Congress to prioritize restaurant relief.
"Let's all keep working to make sure every member of Congress and every Senator believes that supporting small businesses like restaurants is the only way forward and the right thing to do," said José Andrés, Chef/Owner of ThinkFoodGroup and IRC Co-Founder. "We are one very big family—one very big family who believe we all have to make it. Two thirds of restaurants didn't get RRF and it's essential. We cannot afford more restaurants closing. Not one more."
"We need you to be loud," said Sam Kass, President Obama's Senior Policy Advisor for Nutrition and Partner at Acre VC. "We need you to make your voices heard. Trust me, it has an impact. We need to make sure that people in Washington know what's at stake."
"Through COVID we stayed open for our workers, for our Hispanic community, and for our customers," said Bessie King, Founding Member of Mass Restaurants United. "The RRF funds were the first that we received — we didn't have business loans because as minorities know, it is harder for us to get approved for business loans. Without those funds, we would probably still be in hibernation; not closed, because we don't give up. Never. But the RRF really did save us and it would be really irresponsible if we didn't stand up for those who didn't get those funds, for those families that invested their lives and effort to build their restaurants and to create those communities that only restaurants create in our neighborhoods."
The IRC partnered with Lumi Barron and Gwyneth Paltrow to develop the following video, urging viewers to tell Congress to replenish the RRF.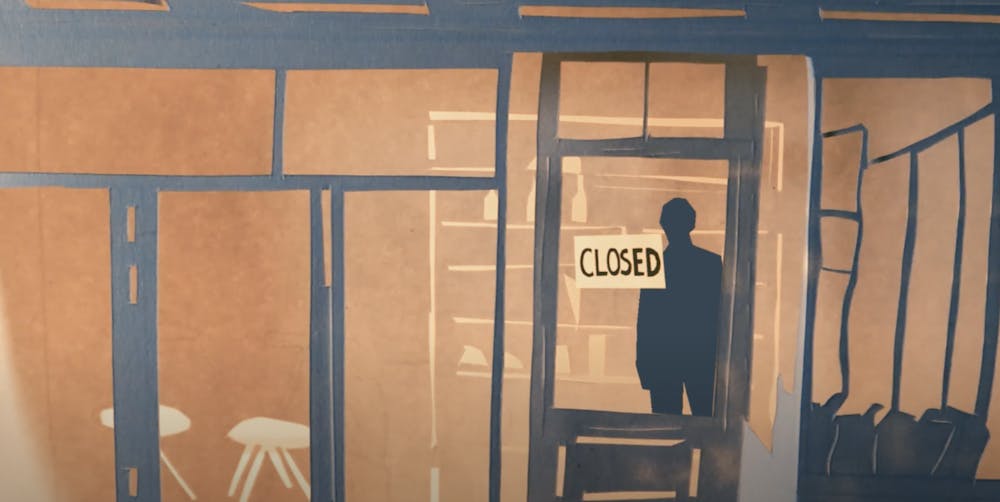 The Bureau of Labor Statistics August jobs report showed that restaurant and bar employment fell 41,500 during the past month, the first downturn for the industry in eight months. Restaurant and bar employment is still down 966,300 below its pre-pandemic levels. The Delta variant now threatens to push more restaurants and bars into permanent closure. Since the beginning of the pandemic, more than 90,000 restaurants and bars have closed. There are now dining restrictions in more than a third of the states in the country. Restaurant reservations have plummeted in states across the nation; for instance in New York (43%), Pennsylvania (35%), Maryland (20%), Alabama (28%), and Washington DC (50%) bookings are far below their 2019 levels. According to a recent survey, 60% of adults changed their dining habits due to the Delta variant. These businesses have a pile of debt that is continuing to build — 45% of restaurants could not pay their August rent.
"Our work is not yet done," said Erika Polmar, Executive Director of the Independent Restaurant Coalition. "Congress did not allocate enough relief for every business that needs it and we are going to stop fighting until every restaurant and bar receives the funding they need to keep their doors open."
"We're all advocates and until we're all funded, none of us are equal," said Nya Marshall, Owner of IVY Kitchen + Cocktail in Detroit, MI. "We are only equal once we are all funded. Receiving the Restaurant Relief Fund was a lifeline. I was literally evaluating closing every single day until those funds became available to me. It was a lifeline."
The IRC recently conducted an email survey indicating that the situation facing restaurants is more dire than ever:
85% of restaurant and bar owners reported not receiving an RRF grant.

Over 82% of restaurant and bar owners report concern they will close without an RRF grant.

Nearly 1 in 5 (18.3%) of restaurant owners reported having their credit scores reduced below 570 during the pandemic — many of these operators cannot take on any more loans.
The Small Business Administration closed the RRF application portal, leaving 177,000 restaurants and bars that applied for relief out in the cold. Restaurants and bars lost over $280 billion during the pandemic yet only received $28.6 billion in targeted relief. These businesses continue to deal with pandemic-induced headwinds — over the past year, the prices of beef and veal (59.2%), grains (98.0%), and shortening and cooking oil (43.5%) have surged. This relief will give many of the nation's 500,000 independent restaurants and bars the support they need to survive the pandemic as well as the 16 million people they support to survive the pandemic.
Support for providing restaurants and bars the relief they need is continuing to grow. Senator Ben Cardin (D-MD) recently tried to add $48 billion by unanimous consent to add $48 billion to the RRF, invoking fierce speeches on the Senate floor from Majority Leader Chuck Schumer (D-NY) and Senator Dick Durbin (D-IL). The Restaurant Revitalization Fund Replenishment Act is gaining rapid bipartisan support as 218 members of the House of Representatives have come out in support of the bill, including most recently Rep. Alexandria Ocasio-Cortez (D-NY-14), as well as 15 members of the Senate. Reps. Earl Blumenauer (D-OR-3) and Brian Fitzpatrick (R-PA-1) and Sens. Roger Wicker (R-MS) and Kyrsten Sinema (D-AZ) introduced the legislation in both chambers of Congress, which provides $60 billion in additional funding for the RRF.
Independent restaurant and bar operators worked with members of Congress to design the RRF so their small businesses could access the relief they need. This first-of-its-kind grant program provides debt-free support in the amount of annual revenue lost from 2019 and 2020, with special provisions for businesses that opened in 2020 and 2019. They can only be used on eligible expenses (below) incurred starting on February 15, 2020 and ending on March 11, 2023. Unused funds – or funds not used for these purposes – will be returned to the government. These expenses include:
Payroll (excluding employee compensation exceeding $100,000/year), employee benefits, and paid sick leave;

Mortgage, rent, and utilities;

Maintenance;

Outdoor seating construction;

Supplies, protective equipment, and cleaning materials;

Food and beverage;

Operational expenses;

And principal business payments for business debt.
This program caters to the most vulnerable businesses: grants cannot exceed $10,000,000 per restaurant group (which cannot have more than 20 entities), and $5,000,000 per business. The landmark legislation prioritizes awarding grants to women or Veteran-owned businesses, and socially and economically disadvantaged groups, including Black Americans, Hispanic Americans, Native Americans, Asian Pacific Americans and Subcontinent Asian Americans. And for the first time, the SBA provided an application in Spanish.
ABOUT THE IRC:
The Independent Restaurant Coalition was formed by chefs and independent restaurant owners across the country who have built a grassroots movement to secure vital protections for the nation's 500,000 independent restaurants and the more than 11 million restaurant and bar workers impacted by the coronavirus pandemic.
###