September 23 – RESTAURANTS Act Passes Key Congressional Milestone With 200 Bipartisan Co-Sponsors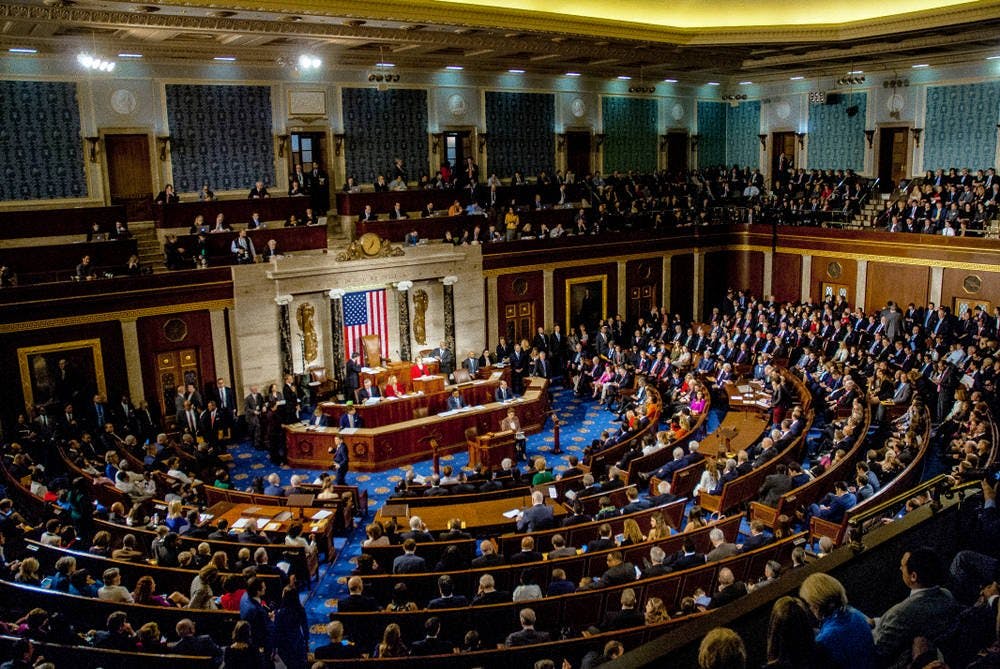 RESTAURANTS Act Passes Key Congressional Milestone With 200 Bipartisan Co-Sponsors

WASHINGTON, D.C. – A bill to create a $120 billion restaurant revitalization fund for independent restaurants who are struggling to survive the coronavirus pandemic continues to gain momentum. Today, U.S. Rep. Earl Blumenauer (D-OR) announced that the Real Economic Support That Acknowledges Unique Restaurant Assistance Needed To Survive (RESTAURANTS) Act now has 200 bipartisan House co-sponsors and 40 co-sponsors in the Senate.

"Independent restaurants across the country support my RESTAURANTS Act because they know it's the only bill that meets the direct needs of their industry. I'm encouraged by the continued bipartisan support we are seeing in Congress, but time is running out," Blumenauer said. "With winter coming, independent restaurants that are holding on by a thread will face even greater challenges to survive. On behalf of these small businesses, workers, and the communities they call home, Congress must take immediate action to save our beloved local dining establishments."

While the pandemic has dealt a disastrous blow to small businesses across the country, independent restaurants – which account for around 76% of the restaurants and bars in the United States – and their workers have been uniquely devastated.

In April alone, 5.5 million restaurant workers lost their jobs, accounting for 27% of total job losses in the month. Even as some restaurants and bars have reopened, dining rates are far from pre-pandemic levels. Restaurants account for a quarter of the job losses and have an unemployment rate that is more than double the national average. A recent National Bureau of Economic Research report found that only 15% of independent restaurants may survive if the pandemic continues.

The RESTAURANTS Act – which lawmakers are working to include in the next COVID relief package – would create a $120 billion restaurant revitalization fund to make independent restaurants whole through the end of 2020 by providing assistance for operating costs such as payroll and benefits, food, utilities, rent, and more.

The legislation gives priority to minority- and women-owned and operated establishments and unlike previous federal relief, this aid would only be available to food service or drinking establishments with fewer than 20 locations and are not publicly traded.

"Independent restaurants nationwide are closing, which is why more and more members continue to endorse this bipartisan plan for relief," said the Independent Restaurant Coalition. "With the outdoor dining season coming to an end, these 200 House members and over 40 Senators are alarmed that 500,000 independent restaurants and bars are running out of options to stay open permanently. Our industry's 11 million employees depend on Congress taking action and bringing a relief package to a vote before they go home to campaign. We are so grateful to Reps. Blumenauer and Fitzpatrick for continuing to spearhead this monumental effort in the House and Senators Wicker and Sinema in the Senate."

The RESTAURANTS Act (H.R. 7197) was originally introduced by Blumenauer – a senior member of the House Ways and Means Committee – in June 2020 and now has the support of 200 bipartisan cosponsors in the House, including Majority Whip James Clyburn, Assistant Speaker Ben Ray Luján, Democratic Caucus Chairman Hakeem Jeffries, and 18 House Committee chairs. House Speaker Nancy Pelosi has also highlighted the legislation as a critical component of a COVID relief package. In the Senate, the legislation is supported by 40 bipartisan members, including Majority Leader Chuck Schumer.

More information about the RESTAURANTS Act can be found here.

To read the full text of the bill, click here.