September 29 — Members of Congress Join DMV Restaurants and Bars To Urge Immediate Refill of Restaurant Revitalization Fund Ahead of Infrastructure Vote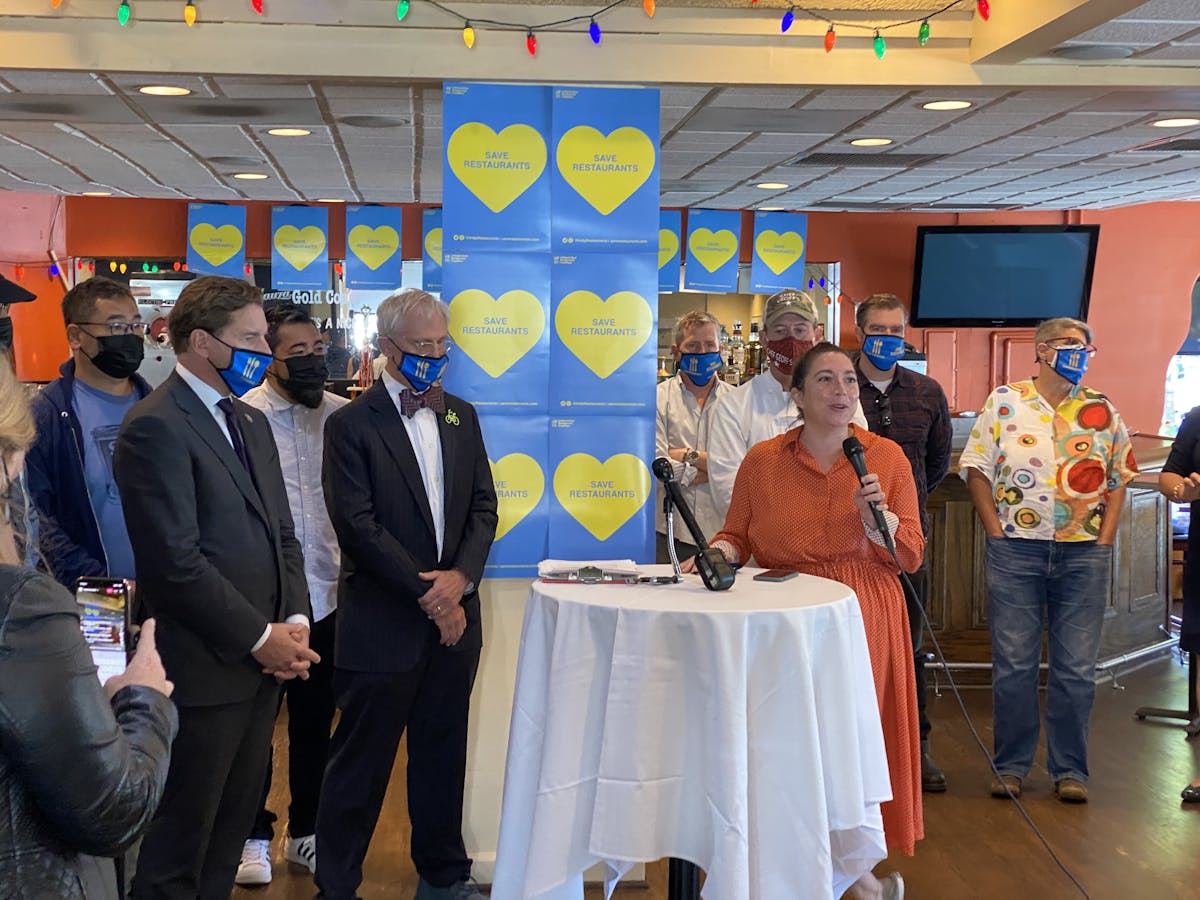 FOR IMMEDIATE RELEASE
September 29, 2021
CONTACT:
Jeff Solnet
jeff@precisionstrategies.com
Members of Congress Join DMV Restaurants and Bars To Urge Immediate Refill of Restaurant Revitalization Fund Ahead of Infrastructure Vote
Speaker Pelosi to Restaurants: "We will get this done."
Jill Tyler, Reveler's Hour and Tail Up Goat: "Tens of Thousands of Restaurants and Bars who Applied for Relief Cannot Tolerate Another Winter Without Federal Relief."
Rep. Earl Blumenauer (D-OR): "Neighborhood restaurants and bars across the country are in danger unless my colleagues take action."
Independent Restaurant Coalition: Over 80% of Independent Restaurants and Bars Without RRF Fear Permanent Closure
Majority Leader Chuck Schumer Earlier this Year: "The danger of losing restaurants is economic because they employ so many people."
***Watch the Press Conference Here***
WASHINGTON D.C. – Today, the Independent Restaurant Coalition and neighborhood restaurant operators gathered with Members of Congress at Tortilla Coast, a popular Washington DC restaurant, to urge Congress to refill the Restaurant Revitalization Fund. This occurred while representatives voted on infrastructure packages that have trillions of dollars of spending without any relief for neighborhood restaurants and bars. During the press conference, Rep. Dean Phillips (D-MN), cosponsor of the Restaurant Revitalization Fund Replenishment Act referenced a conversation he recently had with Speaker Pelosi (D-CA), who told him about the critical legislation "We will get this done."
"Nearly 200,000 neighborhood restaurants and bars across the country are in danger of closing permanently unless my colleagues take action," said Rep. Earl Blumenauer (D-OR), the original sponsor of the Restaurant Revitalization Replenishment Act. "These small businesses provide unparalleled opportunities to women, people of color, the formerly incarcerated, immigrants, single mothers, and young people. The catastrophe that looms ahead will inflict damage to the economy that we cannot comprehend. We will continue to stay loud until every restaurant and bar who needs help gets it."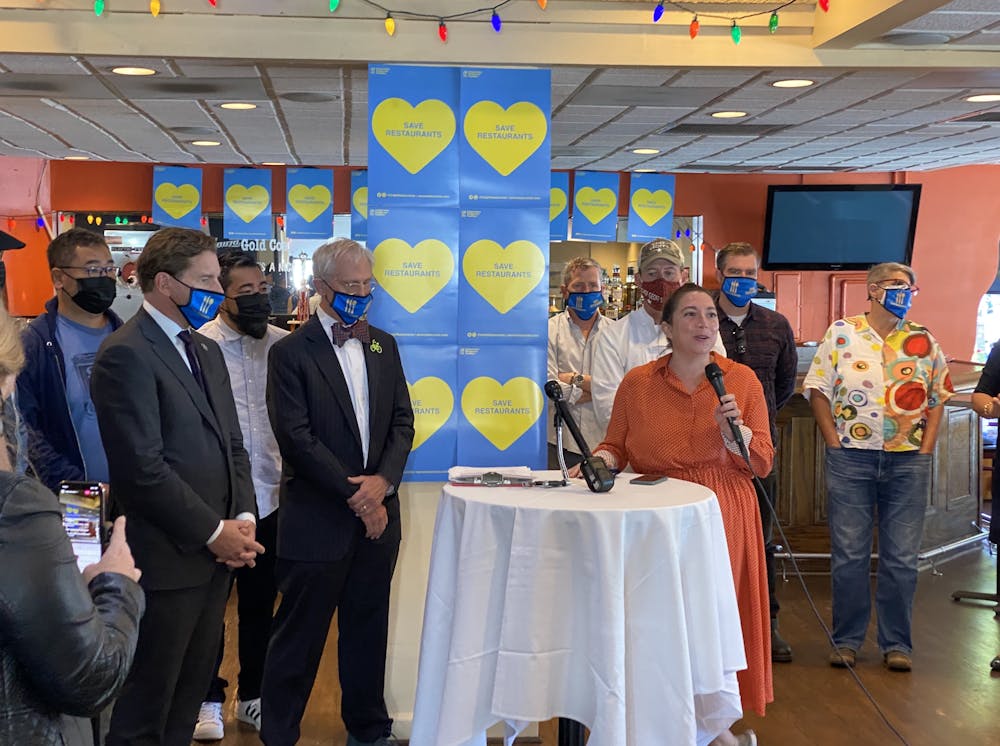 Earlier this week, the James Beard Foundation interviewed Senator Schumer and members of the IRC about their advocacy work: "The danger of losing restaurants is economic because they employ so many people, but the danger is also that a community loses a great deal of its vitality," said Senate Majority Leader Chuck Schumer (D-NY).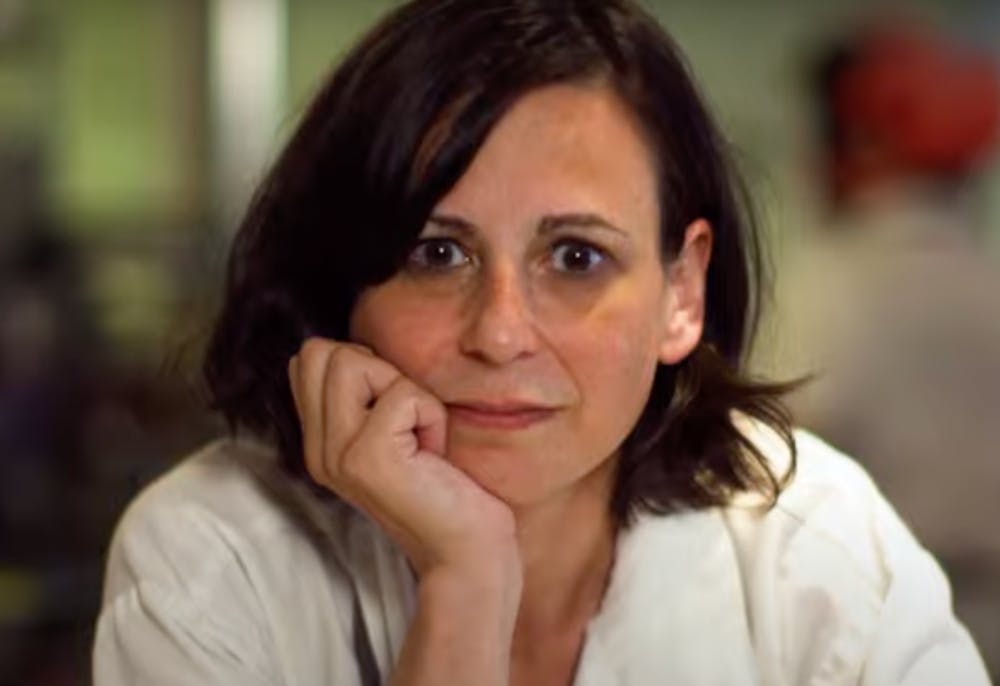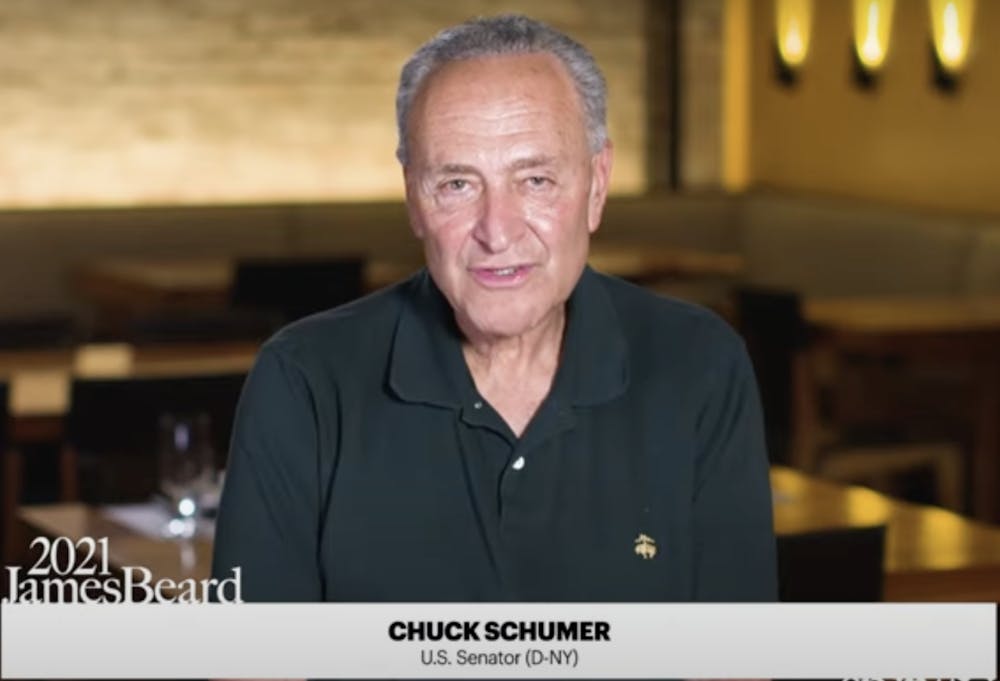 "I know first hand how unfair it is to my employees and my community when Congress gives some restaurants an advantage over others," said Jill Tyler, Member of the Independent Restaurant Coalition Leadership team, Co-Owner Tail Up Goat, Reveler's Hour in Washington DC. "Majority Leader Schumer told us the Restaurant Revitalization Fund was a downpayment for our industry and now is the time to finish that work. The tens of thousands of restaurants and bars who applied for relief cannot tolerate another winter without federal help. We cannot risk any more closures. Congress must make restaurant relief a priority now."
Tail Up Goat received a grant and it has proven to be a difference maker — at the same time, her other business, Reveler's Hour has not received relief and the fallout has been immense. The Washington City Paper recently reported that Tyler was forced to turn to her investors to provide her enough capital to keep her doors open in the short term. This meant additional debt on top of the 18 months of missed payments she accrued. She then pleaded with diners to keep her restaurant afloat in a newsletter: "We cannot continue to operate at a loss indefinitely, and without additional relief, our only lifeline is taking on more debt...If you love what we do, we need your help. Make a reservation, purchase a gift card, or treat us as the neighborhood wine store we've always wanted to be. Support your other neighborhood favorites that are equally suffering for business."
"Restaurants are an important part of our infrastructure, we need to make them a priority right now," said Rep. Dean Phillips. "We must fulfill the promises we made to the nearly 200,000 restaurants and bars waiting on relief. If my colleagues in Congress are serious about supporting small businesses, they need to tell our Senate and House leadership that helping restaurants is a priority."
"Generation after generation of my family's work may go to waste if Congress continues to ignore our struggles," said Damye Hahn, Co-Owner of Faidley's Seafood. "I'm having a hard time paying my rent. Crab prices are so high that it's making it difficult to sell crab cakes. Our customers have not returned to pre-pandemic levels. For the first time in my life, I do not know what our future looks like. The Restaurant Revitalization Fund would secure my family's future and preserve my family's legacy. It is important that Congress makes this happen."
"The Restaurant Revitalization Fund is the only reason why my restaurants are open. It is unfair that hundreds of thousands of small businesses like mine will close because Congress is not taking our plight seriously," said Geoff Tracy, Chef/Owner of Chef Geoff's and Tortilla Coast. "This relief is the difference between survival and permanent closure. We cannot wait any longer. Congress needs to step up and save our industry now."
The Bureau of Labor Statistics August jobs report showed that restaurant and bar employment fell 41,500 during the past month, the first downturn for the industry in eight months. Restaurant and bar employment is still down 966,300 below its pre-pandemic levels. The Delta variant now threatens to push more restaurants and bars into permanent closure. Since the beginning of the pandemic, more than 90,000 restaurants and bars have closed. There are now dining restrictions in more than a third of the states in the country. Restaurant reservations have plummeted in states across the nation; for instance in New York (42%), Pennsylvania (35%), Maryland (28%), Alabama (36%), and Washington DC (32%) bookings are far below their 2019 levels. According to a recent survey, 60% of adults changed their dining habits due to the Delta variant. These businesses have a pile of debt that is continuing to build — 45% of restaurants could not pay their August rent.
The IRC recently conducted an email survey indicating that the situation facing restaurants is more dire than ever:
85% of restaurant and bar owners reported not receiving an RRF grant.

Over 82% of restaurant and bar owners report concern they will close without an RRF grant.

Nearly 1 in 5 (18.3%) of restaurant owners reported having their credit scores reduced below 570 during the pandemic — many of these operators cannot take on any more loans.
The Small Business Administration closed the RRF application portal, leaving over 177,000 restaurants and bars that applied for relief out in the cold. Restaurants and bars lost over $280 billion during the pandemic yet only received $28.6 billion in targeted relief. These businesses continue to deal with pandemic-induced headwinds — over the past year, the prices of beef and veal (59.2%), grains (98.0%), and shortening and cooking oil (43.5%) have surged. This relief will give many of the nation's 500,000 independent restaurants and bars the support they need to survive the pandemic as well as the 16 million people they support to survive the pandemic.
Support for providing restaurants and bars the relief they need is continuing to grow. Senator Ben Cardin (D-MD) recently tried to add $48 billion by unanimous consent to add $48 billion to the RRF, invoking fierce speeches on the Senate floor from Majority Leader Chuck Schumer (D-NY) and Senator Dick Durbin (D-IL). The Restaurant Revitalization Fund Replenishment Act is gaining rapid bipartisan support as 221 members of the House of Representatives have come out in support of the bill, including Rep. Alexandria Ocasio-Cortez (D-NY-14), as well as 41 members of the Senate. Reps. Earl Blumenauer (D-OR-3) and Brian Fitzpatrick (R-PA-1) and Sens. Roger Wicker (R-MS) and Kyrsten Sinema (D-AZ) introduced the legislation in both chambers of Congress, which provides $60 billion in additional funding for the RRF.
Independent restaurant and bar operators worked with members of Congress to design the RRF so their small businesses could access the relief they need. This first-of-its-kind grant program provides debt-free support in the amount of annual revenue lost from 2019 and 2020, with special provisions for businesses that opened in 2020 and 2019. They can only be used on eligible expenses (below) incurred starting on February 15, 2020 and ending on March 11, 2023. Unused funds – or funds not used for these purposes – will be returned to the government. These expenses include:
Payroll (excluding employee compensation exceeding $100,000/year), employee benefits, and paid sick leave;

Mortgage, rent, and utilities;

Maintenance;

Outdoor seating construction;

Supplies, protective equipment, and cleaning materials;

Food and beverage;

Operational expenses;

And principal business payments for business debt.
This program caters to the most vulnerable businesses: grants cannot exceed $10,000,000 per restaurant group (which cannot have more than 20 entities), and $5,000,000 per business. The landmark legislation prioritizes awarding grants to women or Veteran-owned businesses, and socially and economically disadvantaged groups, including Black Americans, Hispanic Americans, Native Americans, Asian Pacific Americans and Subcontinent Asian Americans. And for the first time, the SBA provided an application in Spanish.
ABOUT THE IRC:
The Independent Restaurant Coalition was formed by chefs and independent restaurant owners across the country who have built a grassroots movement to secure vital protections for the nation's 500,000 independent restaurants and the more than 11 million restaurant and bar workers impacted by the coronavirus pandemic.
###