October 2 – Independent Restaurant Operators Urge Senate to Pass Restaurant Revitalization Fund to Protect 11 Million Jobs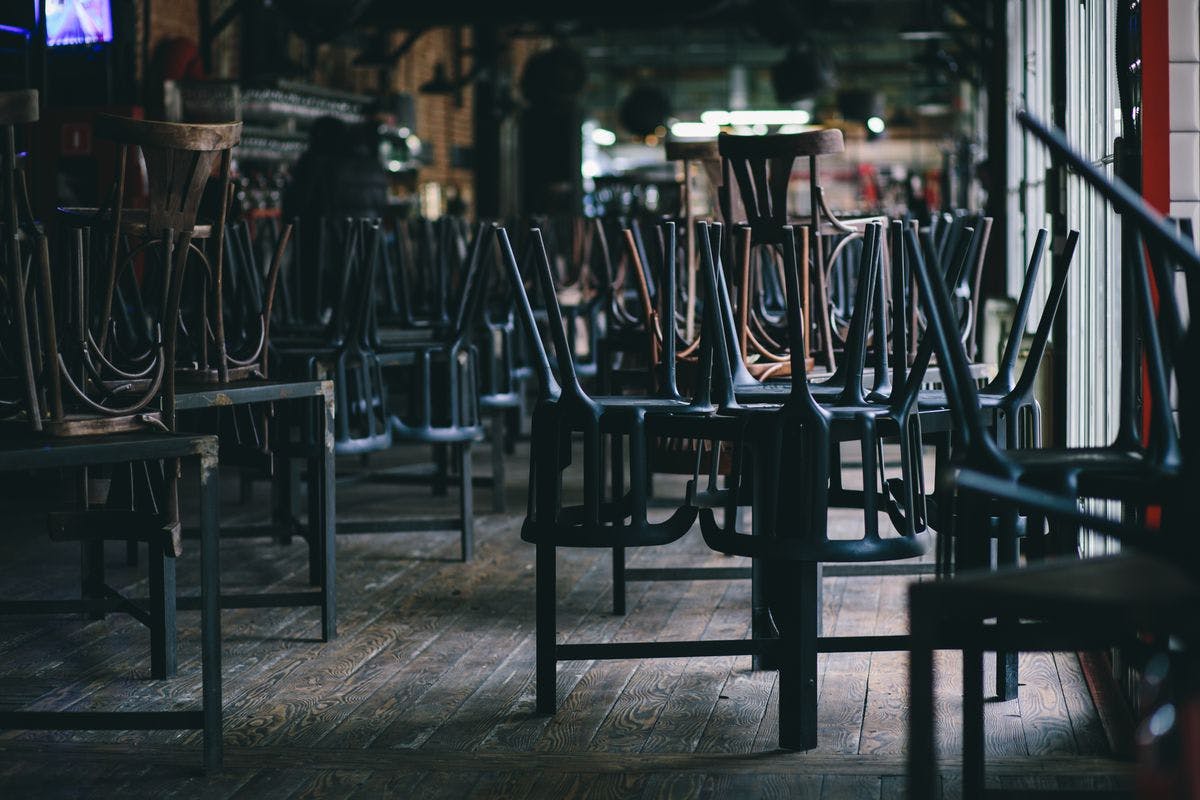 FOR IMMEDIATE RELEASE
October 2, 2020

CONTACT:
Jeff Solnet
jeff@precisionstrategies.com
Independent Restaurant Operators Urge Senate to Pass Restaurant Revitalization Fund to Protect 11 Million Jobs

Today's September Jobs Report Showed Restaurants Leading Total Pandemic Job Losses for Seventh Consecutive Month, 2.3 Million Jobs Still Lost From COVID-19

$120 Billion Restaurant Revitalization Fund has Bipartisan Support of Over 200 House Members and 41 Senators, Including Sens. Schumer, Wicker, Sinema, Cornyn, Gardner, Graham, Harris, Murkowski and Tillis

Proposal for Restaurants Would Create Up to $271 Billion in Economic Benefits, Save Industry that has Lost 2.3 Million Jobs to COVID-19

WASHINGTON, D.C. — Today, leaders of the Independent Restaurant Coalition (IRC) called on the U.S. Senate to pass the $120 billion Restaurant Revitalization Fund. On the press call, Rep. Earl Blumenauer (D-OR 3) and prominent restaurateurs Robert St. John, Caroline Styne, Bobby Stuckey, and Andrew Zimmern urged senators to support the package. The Fund, passed as part of the HEROES Act approved by the House yesterday, would deliver critical aid to 500,000 independent restaurants and the 11 million workers they directly employ. This critical juncture comes as the Bureau of Labor Statistics released its September jobs report this morning, showing that 2.3 million jobs have been lost by the food and beverage industry since February – more than any other industry.

"My Senate colleagues cannot leave 11 million restaurant workers on the line," said Rep. Earl Blumenauer, Representative of Oregon's 3rd District and co-author of the revitalization fund. "The broad bipartisan support this bill has received in Congress is impressive, but now it's time for support to become action. Independent restaurants touch every corner of our communities and they can't wait much longer for relief. Restaurants and bars are still out 2.3 million jobs from this pandemic, and those jobs won't come back unless we give these small businesses the tools they need to rehire their workers. The Senate must pass the Restaurant Revitalization Fund now and get our independent restaurants the help they need."

"More restaurants are closing by the day, leaving millions out of work and with no alternative in sight," U.S. Senator Roger Wicker said. "There is broad bipartisan support for a restaurant revitalization fund that would help keep these businesses open. I hope we can get this done as soon as possible."

"The Senate needs to pass this critical lifeline pronto if they want to save their states from economic collapse," said Andrew Zimmern,IRC co-founder and leadership team member, Emmy and James Beard Foundation Award-winner, host and executive producer of MSNBC's What's Eating America, and a partner in several restaurants in Minneapolis, MN. "This bill will do nothing for restaurants just by sitting crumpled up on the chamber floor for weeks. Senators need to realize that independent restaurants touch every corner of their states. Not only would this bill ensure the mom-and-pop eateries on Main Street make it through this crisis: it would also give our nation's farmers, manufacturers, fishermen, and so many others the chance to survive, too. There's no time to waste. The Senate must move swiftly to pass the Restaurant Revitalization Fund."

If signed into law, Division O Section 607 of the HEROES Act would establish a $120 billion grant program for independent restaurants and bars to cover costs such as payroll, rent, supplies, and PPE. The program would be run by the U.S. Treasury. Eligible establishments include restaurants, food stands, food trucks, food carts, caterers, saloons, inns, taverns, bars. In its first two weeks of operation, grants would be prioritized for establishments owned by members of marginalized and underrepresented communities, with a focus on women and minority-owned and operated entities. Priority would also be given to establishments with annual revenues of less than $1,500,000.

"A massive extinction event for restaurants does not need to be the next crisis of 2020" said Caroline Styne, IRC co-founder and leadership team member, and James Beard Foundation Award-winning owner of Lucques, A.O.C., Tavern, and Larder Baking Company and Hollywood Bowl Food & Wine, in Los Angeles, CA. "The Senate has the power to stop that from happening. And the vote they take – or don't take – next week will determine whether or not tens of thousands of restaurants will close their doors in the coming weeks. Between COVID-19 and massive wildfires, there are so many things out of our control right now. But this isn't one of them. The Senate must choose to save us by passing this $120 billion fund into law now. We want to be here to bring communities back together when this pandemic ends."

"The Senate needs to move past any partisan hangups and get this bill passed," said Robert St. John, IRC leadership team member and owner of New South Restaurant Group in Hattiesburg, MS. "We've seen lawmakers of every political stripe and from every corner of the nation come together on the Restaurant Revitalization Fund. Lawmakers know this is a crisis that transcends partisan divides. Even senators with concerns about spending understand what's on the line when 11 million workers aren't sure they'll be employed next week – they can either get their income from our small businesses or unemployment. It's a no-brainer: it's time for the Senate to come together and pass the Restaurant Revitalization Fund to save our small businesses."

As of today, the RESTAURANTS Act – from which the $120 billion Restaurant Revitalization fund is derived – has secured over 200 House cosponsors, and continues to grow support in the Senate, with 13 senators signing on in the past month alone. Originally introduced in June by Sens. Roger Wicker (R-MS) and Kyrsten Sinema (D-AZ), alongside Reps. Earl Blumenauer (D-OR 3) and Brian Fitzpatrick (R-PA 1), the RESTAURANTS Act now has a total of 203 cosponsors in the House and 40 cosponsors in the Senate.

"Independent restaurants simply can't hang on any longer," said Bobby Stuckey, IRC co-founder and leadership team member, Master Sommelier and James Beard Foundation Award-winning co-founder of Frasca Hospitality Group (Frasca Food and Wine, Pizzeria Locale Denver & Boulder, Sunday Vinyl, Tavernetta) in Boulder, CO. "Every two weeks, making payroll on restricted revenue brings all of us closer and closer to permanent closure. Here in Boulder, we've already seen snowfall, so outdoor dining can't help us either. Unlike a fine wine, this crisis isn't getting better with age. We need help, and we need it now. Not next month, not next year – now. Congress needs to move swiftly and get independent restaurants the help we've needed for over 7 months by passing the Restaurant Revitalization Fund."

Last week, Christine Hà, owner and chef at The Blind Goat in Houston, testified before the House Ways and Means Committee and said "we need things like the RESTAURANTS Act to really continue to help [the workers] survive and help the business survive." Secretary Mnuchin also recently told a Senate panel that Congress must consider "additional funds that are highly targeted" for "the restaurant and broader hospitality industries."

Formed in March, the IRC quickly mobilized and sent a letter to Congress on April 29 calling for the passage of a revitalization fund for the industry. The letter was cosigned by thousands of restaurateurs and prominent chefs, including José Andrés, Nina Compton, Rosa Garcia, Naomi Pomeroy, Andrew Zimmern.

ABOUT THE IRC:

The Independent Restaurant Coalition was formed by chefs and independent restaurant owners across the country who have built a grassroots movement to secure vital protections for the nation's 500,000 independent restaurants and the more than 11 million restaurant workers impacted by the coronavirus pandemic. The Coalition's leadership team includes Tyler Akin, José Andrés, Kevin Boehm, Sean Brock, Katie Button, Andrew Carmellini, Ashley Christensen, Jeanie Chunn, Amanda Cohen, Tom Colicchio, Nina Compton, Rosa Garcia, Suzanne Goin, Gregory Gourdet, Will Guidara, Mason Hereford, Sam Kass, Max Katzenberg, Mike Lata, Camilla Marcus, Ivy Mix, Kwame Onwuachi, Patrick Phelan, Erika Polmar, Naomi Pomeroy, Niki Russ Federman, Steven Satterfield, Michael Shemtov, Nancy Silverton, Frank Stitt, Bobby Stuckey, Robert St. John, Caroline Styne, Jill Tyler, and Andrew Zimmern.
# # #