September 9 – sweetgreen Donates to Independent Restaurant Relief with "Eat Like a Chef" Campaign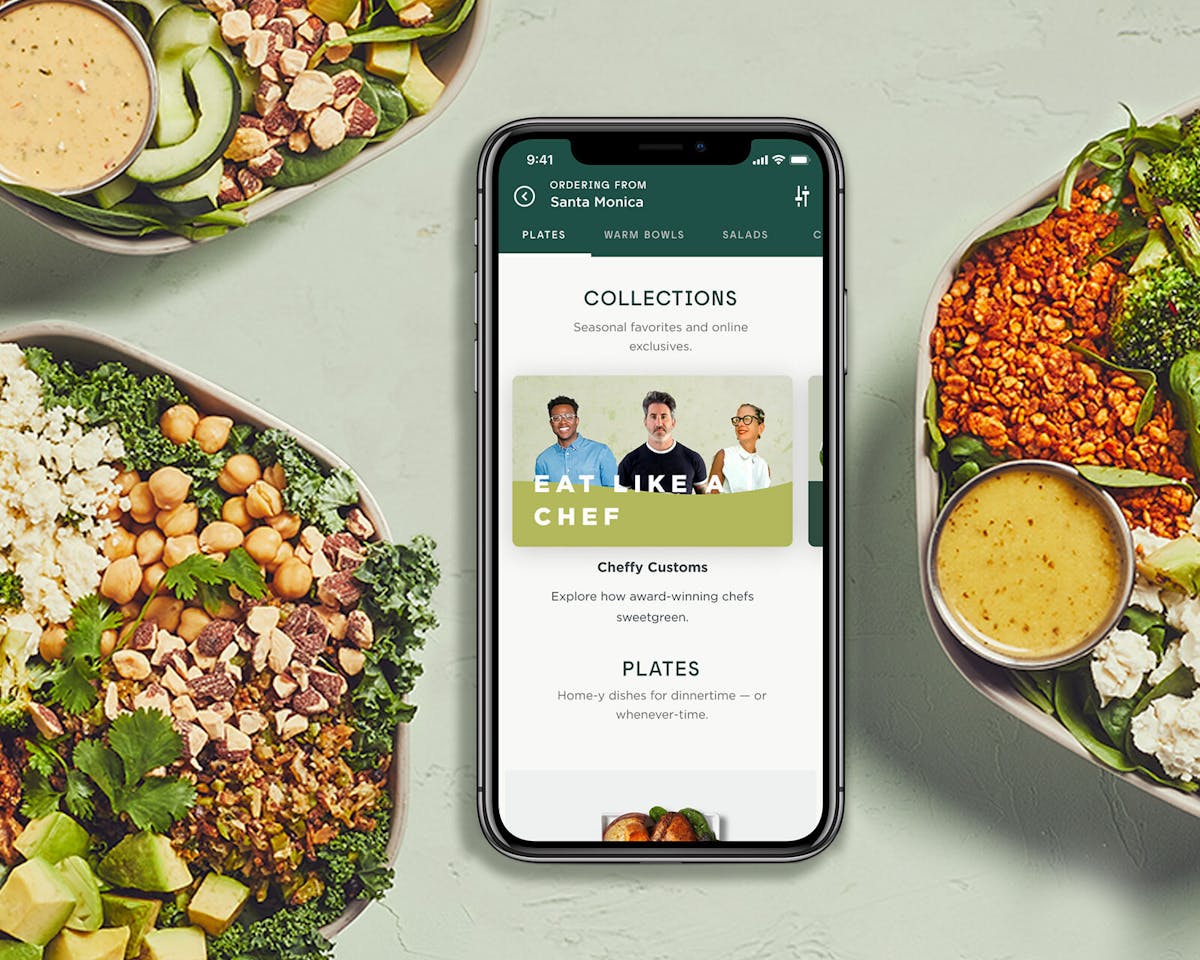 FOR IMMEDIATE RELEASE
September 9, 2020

CONTACT:
Jeff Solnet
jeff@precisionstrategies.com
sweetgreen Donates to Independent Restaurant Relief with
"Eat Like a Chef" Campaign

September 14th Sales of sweetgreen's "Eat Like A Chef" Collection to be Donated to Independent Restaurant Coalition's Efforts to Save Local Restaurants Impacted by COVID-19

WASHINGTON, D.C. —Today, sweetgreen announced 100% of the proceeds of their upcoming "Eat Like a Chef" collection sales on September 14th will be donated to the Independent Restaurant Coalition.

"We are grateful that sweetgreen is doing their part to prevent many of our beloved independent restaurants from closing forever" said Kwame Onwuachi, a founding member of the Independent Restaurant Coalition. "Look around your neighborhoods and you'll see 'For Lease' signs in the windows of many of your neighborhood restaurants– that's a trend that will continue unless Congress passes the RESTAURANTS Act. What sweetgreen understands is that these closures have a bigger economic impact on communities, leaving many businesses up and down the supply chain out to dry."

Known for collaborations with influential chefs across the country, sweetgreen's "Eat Like a Chef" collection gives diners an under-the-hood look at what their favorite culinary minds and past collaborators order from the restaurant. All proceeds from the purchase price from each sale of a bowl in the sweetgreen "Eat Like a Chef" Collection via the sweetgreen app and order.sweetgreen.com on September 14th will be donated to the Independent Restaurant Coalition - terms and conditions can be found at bit.ly/sgirc. The promotion ends at midnight on September 14, 2020. Participating chefs include:

- Danny Bowien (Mission Chinese Food; New York, NY & San Francisco, CA)
- Mei Lin (Top Chef Winner – Nightshade; Los Angeles, CA, Spago Vegas; Las Vegas, NV and inc.; Los Angeles, CA)
- Malcolm Livingston II (Noma; Copenhagen, Denmark)
- Kwame Onwuachi (James Beard Award Winner – Kith/Kin; Washington, DC)
- Liz (Elisabeth) Prueitt (James Beard Award Winner – Tartine Bakery; San Francisco, CA)
- Missy Robbins (Lilia; New York, NY and Misi; New York, NY)
- Nancy Silverton (James Beard Award Winner and Chef's Table guest star – Campanile; Los Angeles, CA, La Brea Baker; Los Angeles, CA, Osteria Mozza; Los Angeles, CA)
- Michael Solomonov (Zahav, Philadelphia PA)

"We're proud to support the Independent Restaurant Coalition, which aims to help local restaurants keep their doors open, safely," said Nicolas Jammet, sweetgreen's co-founder and Chief Concept Officer. "sweetgreen has always been committed to supporting the communities we serve and hope others will join the fight to help save independent restaurants."

Independent restaurants and bars have been fighting for the inclusion of the RESTAURANTS Act in this round of federal relief. The bill would establish a $120 billion fund for small restaurants and bars to cover costs such as payroll, rent, supplies, and PPE. Originally introduced in June by Sens. Roger Wicker (R-MS) and Kyrsten Sinema (D-AZ), alongside Reps. Earl Blumenauer (D-OR 3) and Brian Fitzpatrick (R-PA 1), the RESTAURANTS Act now has 190 cosponsors in the House and 27 cosponsors in the Senate.

About the IRC:

The Independent Restaurant Coalition was formed by chefs and independent restaurant owners across the country who have built a grassroots movement to secure vital protections for the nation's 500,000 independent restaurants and the more than 11 million restaurant workers impacted by the coronavirus pandemic. The Coalition's leadership team includes Tyler Akin, José Andrés, Kevin Boehm, Sean Brock, Katie Button, Andrew Carmellini, Ashley Christensen, Jeanie Chunn, Amanda Cohen, Tom Colicchio, Nina Compton, Rosa Garcia, Suzanne Goin, Gregory Gourdet, Will Guidara, Mason Hereford, Sam Kass, Max Katzenberg, Mike Lata, Camilla Marcus, Ivy Mix, Kwame Onwuachi, Patrick Phelan, Erika Polmar, Naomi Pomeroy, Niki Russ Federman, Steven Satterfield, Michael Shemtov, Nancy Silverton, Frank Stitt, Bobby Stuckey, Robert St. John, Caroline Styne, Jill Tyler, and Andrew Zimmern.

About sweetgreen:

Founded in 2007, sweetgreen passionately believes that real food should be convenient and accessible to everyone. Every day, across its 100+ restaurants, their team creates food from scratch, using fresh ingredients and produce delivered that morning. sweetgreen's strong food ethos and investment in local communities have enabled them to grow into a national brand with a mission to build healthier communities by connecting people to real food.
# # #