April 28 — Independent Restaurant Coalition Hosts Day-Long Instagram Rally With Restaurant Owners, Members of Congress and Others to Encourage Senate Vote on Restaurant Revitalization Fund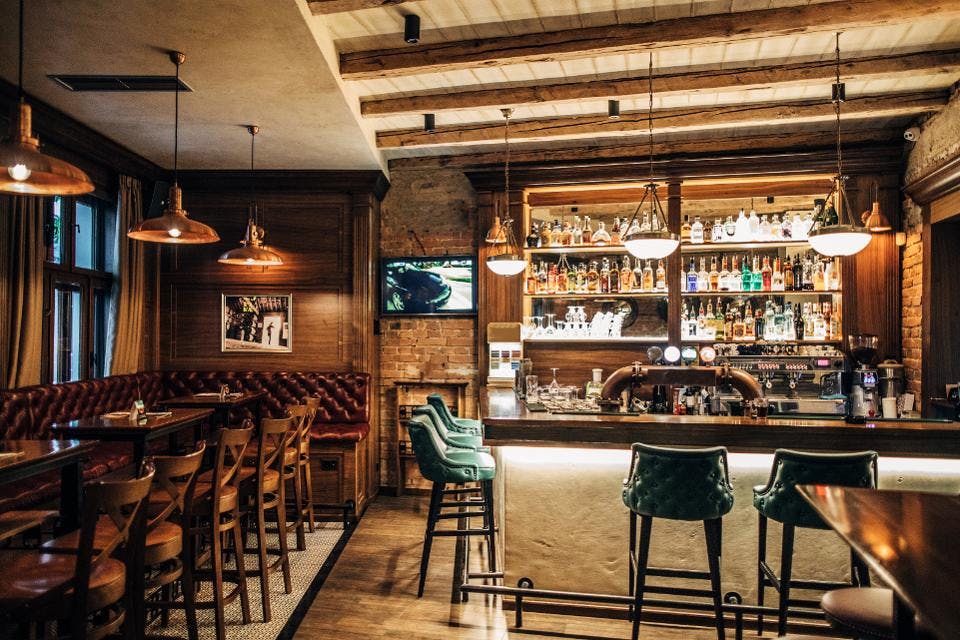 FOR IMMEDIATE RELEASE
Thursday, April 28, 2022
CONTACT:
Jeff Solnet
Independent Restaurant Coalition Hosts Day-Long Instagram Rally With Restaurant Owners, Members of Congress and Others to Encourage Senate Vote on Restaurant Revitalization Fund
Top Chef's Tom Colicchio, Majority Leader Chuck Schumer, Senator Elizabeth Warren, Milk Bar's Christina Tosi, Gail Simmons, Daniel Boulud, Rocco DiSpirito, Andrew Zimmern, JJ Johnson, and Other Industry Leaders Join the Event
Over Half of Independent Restaurants and Bars Without Federal Grants Anticipate They Will Close Within Six Months
WASHINGTON D.C. – Today, the Independent Restaurant Coalition (IRC) is launching a Day of Action to put pressure on Senators to Replenish the Restaurant Revitalization Fund (RRF). Senate Majority Leader Chuck Schumer (D-NY), Senator Elizabeth Warren (D-MA), Daniel Boulud, Gail Simmons, Andrew Zimmern, and Christina Tosi are among the celebrities, lawmakers and industry leaders who will be joining an all-day Instagram Live to discuss why neighborhood restaurants and bars are important to them and demonstrate to viewers how to call their representatives to advocate for restaurant relief. Members of the restaurant and bar community will also stage an all-out-social media blitz to encourage people to call their representatives. New York City Hospitality Alliance, Black Restaurant Week, Massachusetts Restaurants United, and FARE Idaho are among the organizations participating in this effort. 
"The Senate can protect millions of jobs by replenishing the Restaurant Revitalization Fund," said Erika Polmar, Executive Director of the Independent Restaurant Coalition. "Restaurants and bars waiting over a year for relief are hanging by a thread, they cannot put off their debts, contend with the supply chain, and keep their teams employed much longer. It is simply unfair for only a third of businesses in need to benefit from this critical government relief program. Our community is coming together today to urge our Senators to come together and act quickly to replenish this essential grant program."
"Independent restaurants and bars are the soul of our communities, and we need to fight to keep them from closing," said JJ Johnson, Chef/Owner of Field Trip in New York, NY. "Restaurants and bars in your neighborhood might be busy, but many of them are not thriving. These businesses have navigated the pandemic for more than two years, enduring multiple business-interrupting COVID-19 surges and supply chain difficulties that have brought the industry to their knees. So many restaurants and bars will close if the Senate does not replenish the Restaurant Revitalization Fund — it is only a matter of time."
The IRC is holding this event just days after the Senate returned from their April recess and weeks after the House of Representatives passed the Relief for Restaurants and Other Hard Hit Small Businesses Act of 2022 (H.R. 3807). This legislation would allocate $42 billion for the RRF and $13 billion for other businesses impacted by the pandemic. The Senate now has an opportunity to finish the job and provide relief for the nearly 200,000 businesses that applied for an RRF grant over a year ago, and still have not received relief. The $28.6 billion RRF became law over a year ago as part of the American Rescue Plan.
This Day of Action occurs as the restaurant industry is at a breaking point. The IRC recently unveiled new data collected from nearly 1,000 members of the independent restaurant and bar community in 48 states demonstrating the dire situation the pandemic has created for businesses — in particular, more than half of independent restaurants and bars without Restaurant Revitalization Fund (RRF) grants anticipate they will close within six months. The survey responses also demonstrate how businesses in desperate need of relief would use RRF grants to pay down debts, raise wages, make repairs, and moreover keep their businesses open:
86% of restaurants reported that a grant would allow them to be able to hire more staff;

77% of restaurants reported that a grant would allow them to to pay their rent;

48% of restaurants without federal grants reported are in danger of defaulting on a loan compared to 22% of businesses that received RRF.

40% of restaurants without federal grants reported are in danger of filing for bankruptcy compared to 25% of businesses that received RRF.

83% of restaurants reported that a grant would allow them to increase their wages;

44% of restaurants reported that a grant would allow them to expand their menu;

51% of restaurants reported that a grant would allow them to expand outdoor dining options; and

91% of restaurants reported that a grant would allow them to withstand rising food costs without significantly increasing menu prices.
Nearly 300,000 restaurants and bars applied for RRF grants in 2021, but only about one in three applicants received relief. 
In January 2022, over 80% of restaurants that did not receive an RRF grant reported they are on the verge of permanent closure. At least 90,000 restaurants and bars have closed since the beginning of the pandemic. The strained supply chain has caused food prices to climb higher and higher. The recent Producer Price Index (PPI) report released by the Bureau of Labor Statistics (BLS) indicated food prices rose 12.8% over the past year, including major jumps for ingredients critical to restaurants like beef and veal (16.7%), grains (40.1%), shortening and cooking oils (46.3%), and vegetables (81.5%).
Earlier this year, over 11,000 restaurant owners, suppliers, diners, and workers sent a letter to the Biden administration, urging action on the RRF. In the letter, business owners wrote "[T]his program's limited funding failed to support roughly two-thirds of the eligible businesses that applied. Nearly 200,000 small businesses have been overlooked and now four out of five of these restaurants and bars are in danger of closing permanently, threatening all of the livelihoods we support."
The IRC has continued to organize its grassroots movement to put pressure on members of Congress to replenish the RRF. In January, the IRC generated over 10,000 calls to congressional offices after a social media day of action. Local leaders have also joined relief efforts — in early January, mayors from 31 cities representing more than 19 million Americans urged Congressional leadership to continue the vital program, saying not giving restaurants relief would be "catastrophic."
ABOUT THE IRC:
The Independent Restaurant Coalition was formed by chefs and independent restaurant owners across the country who have built a grassroots movement to secure vital protections for the nation's 500,000 independent restaurants and the more than 11 million restaurant and bar workers impacted by the coronavirus pandemic.
###