April 7 — Congress and Independent Restaurants Celebrate Passage of Bill to Replenish Restaurant Revitalization Fund, Help Other Struggling Businesses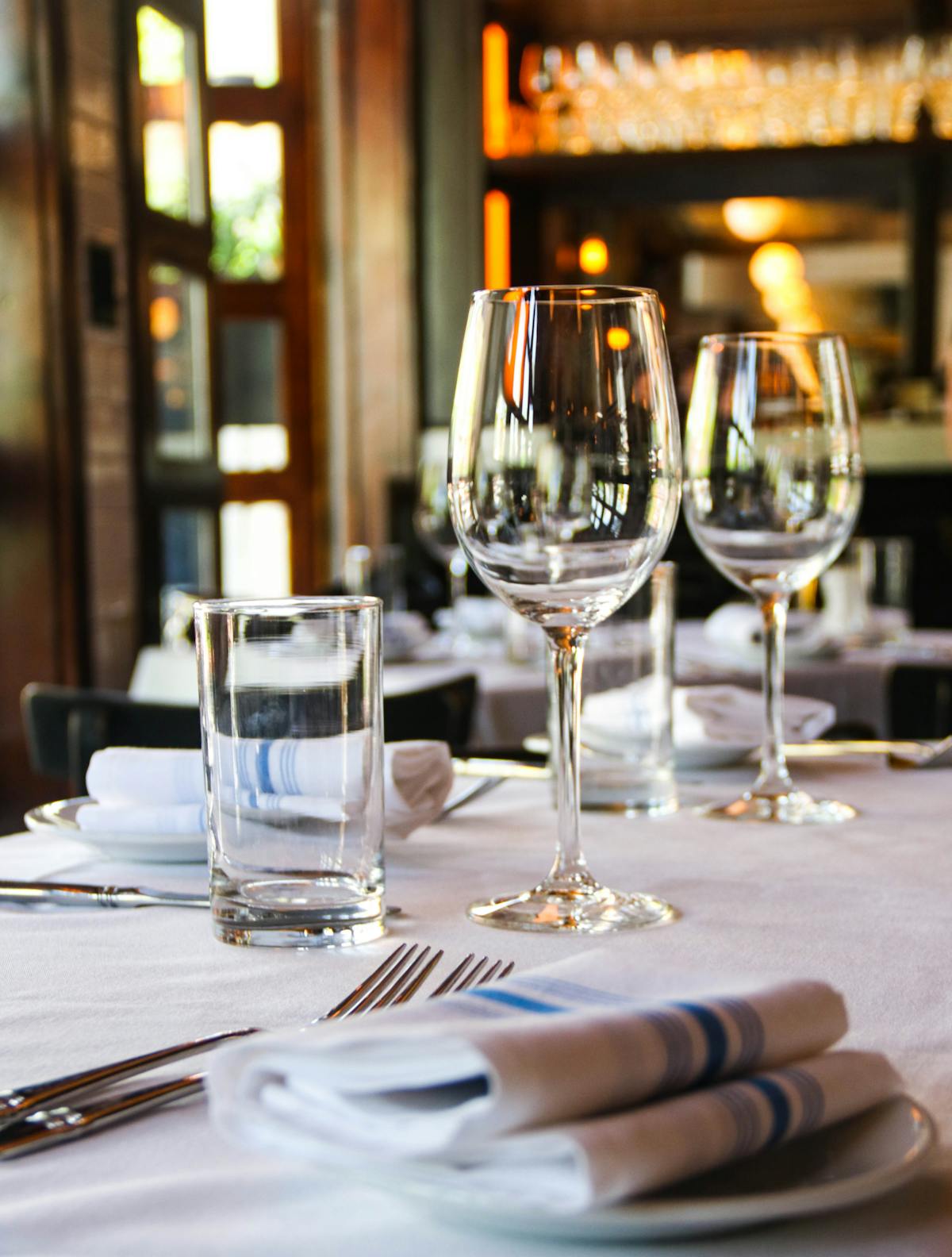 FOR IMMEDIATE RELEASE
April 7, 2022 
CONTACT:
Jeff Solnet
Congress and Independent Restaurants Celebrate Passage of Bill to Replenish Restaurant Revitalization Fund, Help Other Struggling Businesses
177,300 Restaurants Applied for a Restaurant Revitalization Fund Grant Spring 2021 and Are Still Waiting for Help; 80% Risk Closing Permanently Without Assistance
***Watch the Press Conference Here***
WASHINGTON D.C. – Today, the Independent Restaurant Coalition (IRC) and members of Congress celebrated the passage of the Relief for Restaurants and Other Hard Hit Small Businesses Act of 2022 (H.R. 3807) in the House of Representatives. This legislation would allocate $42 billion for the Restaurant Revitalization Fund (RRF) and $13 billion for other businesses impacted by the pandemic. 
The RRF is a $28.6 billion grant program for struggling restaurants and bars that President Biden signed into law in 2021 as part of the American Rescue Plan. Nearly 300,000 restaurants and bars applied for RRF grants in 2021, but only about one in three applicants received relief. 
"Independent restaurants asked and Congress listened. Today is a major step toward making restaurants and bars whole today and keeping their workers employed," said Erika Polmar, Executive Director of the Independent Restaurant Coalition. "Nearly 200,000 of these neighborhood businesses have been waiting for more than a year for Congress to deliver the relief they desperately need. Throughout the pandemic, these businesses struggled with multiple COVID-19 surges, rising prices, and consumer hesitancy that conspired to decimate their bottom lines. The relief from this legislation will allow restaurants and bars to pay down the mountains of debt they have accrued, continue to keep their workers employed, and serve their communities in the years to come. Independent restaurants and bars are grateful to Reps. Blumenauer, Fitzpatrick, and Phillips for leading this effort in the House, and to each of the 223 members who advanced this legislation. The Senate must quickly pass this bill, and provide restaurants and bars the relief they desperately need."
"Independent restaurants are the foundation of our communities," said Rep. Earl Blumenauer (D-OR). "The Restaurant Revitalization Fund was designed to help restaurants deal with the consequences of the COVID-19 pandemic as well as challenges to the supply chain and workforce. This legislation is tailored to fit the unique role restaurants play in our communities. Senate Majority Leader Chuck Schumer recognized Congress did not provide enough money for this program in the first tranche of funding. Now it is up to the Senate to make this legislation the law. Restaurants and bars nationwide can thank the Independent Restaurant Coalition for keeping this issue front and center in Washington DC — this organization is fast becoming a fixture in the political scene."
"This is a great day for restaurants and bars," said Rep. Brian Fitzpatrick (R-PA). "This bill is not just another piece of legislation, but it is a matter of passion and principle. Independent restaurants and bars play an enormous role in our economy nationwide and our local communities and we cannot leave them behind. The Independent Restaurant Coalition has done a tremendous job at continuing to remind members of Congress how important it is to support this community in their time. This industry is well served by this organization — today was no accident."
The Relief for Restaurants and Other Hard Hit Small Businesses Act of 2022 (H.R. 3807) would provide $42 billion for the RRF and $13 billion for other businesses impacted by the pandemic. It also establishes robust oversight and reporting requirements to verify proper grant awarding, use of funds, and provide maximum transparency. Senators Cardin and Wicker recently introduced the Small Business COVID Relief Act of 2022 that would add $40 billion to the RRF and provide additional funding for other hard hit industries.
"Replenishing the Restaurant Revitalization Fund is about fairness," said Rep. Dean Phillips (D-MN). "Nothing has been more important to me and my team than seeing this through. Restaurants help create the social and economic that give our communities life. We will continue this fight into the Senate so restaurants and bars receive the relief they so desperately deserve."
"New York City restaurants' nightmare is almost over," said Tom Colicchio, Owner of Crafted Hospitality, New York, NY, IRC Co-Founder. "Business owners in New York City are encouraged by tourists returning and warmer weather affording outdoor dining. Yet, restaurants are running on very thin margins that are even slimmer in major metropolitan areas like New York City. The House took a major step toward giving our businesses the relief we need to continue serving our great city. I know that Leader Schumer is excited for this opportunity to make good on his promise to replenish the Restaurant Revitalization Fund, and put this critical legislation on the floor of the Senate. We do not have time to waste."
"Today, Congress gave our struggling businesses hope," said Tyler Akin, Chef-Partner at Le Cavalier at the Hotel DuPont in Wilmington, DE, IRC Board Member. "This bill is about fairness. Providing restaurants the relief they need will help businesses navigate a difficult labor market, rampant inflation and service debt they accrued over the past two years. We would not be here without the help of Philadelphia's own Congressman Brian Fitzpatrick. I hope Senator Toomey — a former restaurant owner himself — will follow suit and pass this legislation that would add $42 billion to the Restaurant Revitalization Fund, so small businesses can successfully navigate the future."
"I know first hand how a Restaurant Revitalization Fund grant is a gamechanger for businesses in need," said Cheetie Kumar, Chef/Owner of Garland in Raleigh, NC, and IRC Board Member. "This grant gave me the financial flexibility to keep my staff safe during COVID-19 surges and my business running. Businesses that have not received relief are closer to permanent closure than they've ever been. When we lose restaurants we lose beacons of opportunity. Restaurants have almost no barriers to entry – we nurture career aspirations, and before the pandemic created jobs at a rate three times faster than the rest of the economy. Today was a positive moment in the fight to make our industry whole and ensure we have the necessary resources to not only survive the pandemic but help revive our communities. I urge my Senators Tillis and Burr and other elected officials in the Senate to bring this bill to the floor as soon as possible. There is no time to waste."
Over 80% of restaurants that did not receive an RRF grant reported they are on the verge of permanent closure. At least 90,000 restaurants and bars have closed since the beginning of the pandemic. 
The IRC recently released data collected from a survey of nearly 1,200 members of the independent restaurant and bar community in all 50 states that demonstrates the dire situation the pandemic has created for businesses, especially those that did not receive federal RRF grants.


49% of businesses that did not receive RRF grants were forced to lay off workers because of the Omicron surge compared to 33% of businesses that received RRF grants.

42% of businesses that did not receive RRF grants are in danger of filing for or have filed for bankruptcy, compared to just 20% that received RRF grants.

28% of businesses that did not receive RRF grants have received or are anticipating receiving an eviction notice compared to just 10% that received RRF grants.

Restaurant and bar owners who did not receive an RRF grant are taking on more personal debt. 41% of people that did not receive RRF reported taking out new personal loans to support their businesses since February of 2020. This is only true for 19% of businesses that received an RRF grant.

46% of businesses reported that their operating hours were impacted for more than 10 days in December 2021.

58% of businesses reported that their sales decreased by more than half in December 2021.
The strained supply chain has caused food prices to climb higher and higher. The recent Producer Price Index (PPI) report released by the Bureau of Labor Statistics (BLS) indicated food prices rose 12.8% over the past year, including major jumps for ingredients critical to restaurants like beef and veal (43.9%), grains (22%), shortening and cooking oils (36.4%), and eggs (40.9%).
Recently, over 11,000 restaurant owners, suppliers, diners, and workers sent a letter to the Biden administration, urging action on the RRF. In the letter, business owners wrote "[T]his program's limited funding failed to support roughly two-thirds of the eligible businesses that applied. Nearly 200,000 small businesses have been overlooked and now four out of five of these restaurants and bars are in danger of closing permanently, threatening all of the livelihoods we support."
The IRC has continued to organize its grassroots movement to put pressure on members of Congress to replenish the RRF. In January, the IRC generated over 10,000 calls to congressional offices after a social media day of action. Local leaders have also joined relief efforts — in early January, mayors from 31 cities representing more than 19 million Americans urged Congressional leadership to continue the vital program, saying not giving restaurants relief would be "catastrophic."
ABOUT THE IRC:
The Independent Restaurant Coalition was formed by chefs and independent restaurant owners across the country who have built a grassroots movement to secure vital protections for the nation's 500,000 independent restaurants and the more than 11 million restaurant and bar workers impacted by the coronavirus pandemic.
###