March 2 — Over 10,000 Independent Restaurant Owners, Employees, and Suppliers Urge Biden Administration to Refill Restaurant Revitalization Fund Following State of the Union Address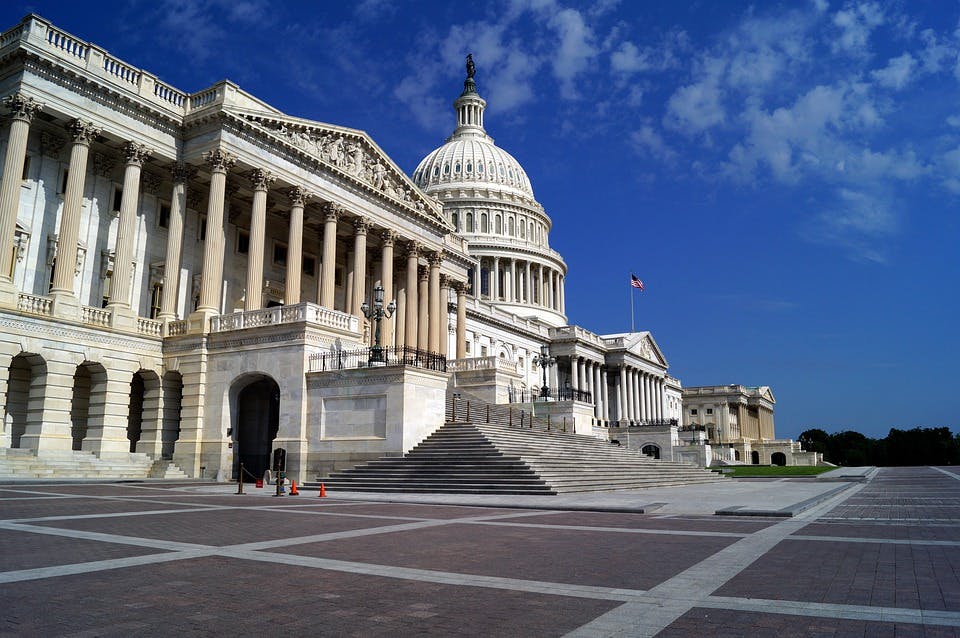 FOR IMMEDIATE RELEASE
March 2, 2022
CONTACT:
Jeff Solnet
Over 10,000 Independent Restaurant Owners, Employees, and Suppliers Urge Biden Administration to Refill Restaurant Revitalization Fund Following State of the Union Address
OpenTable: On Average Daily Seated Diners Have Fallen 37% During the Pandemic
Nearly 200,000 Restaurants Applied for a Restaurant Revitalization Fund Grant and Did Not Receive It; 80% of These Businesses are in Danger of Closing Permanently Without Assistance
31 Mayors Representing More Than 19 Million Americans Have Urged Action from Congress and the Biden Administration 
**Watch the Press Conference Here***
WASHINGTON D.C. – Today, more than 10,000 neighborhood restaurant and bar owners, employees, diners, and suppliers sent a letter to President Biden urging the White House to ask Congress to add more money to the Restaurant Revitalization Fund (RRF). The Independent Restaurant Coalition (IRC) delivered this letter to the Biden administration the morning following the President's State of the Union address.
"This program's limited funding failed to support roughly two-thirds of the eligible businesses that applied," said members of the independent restaurant community. "Nearly 200,000 small businesses have been overlooked and now four out of five of these restaurants and bars are in danger of closing permanently, threatening all of the livelihoods we support."
Yesterday, the IRC organized a "Day of Action" where members from the restaurant and bar community across the country placed calls to their representatives urging action on the RRF. Local and national organizations across the country took part in the Day of Action including FARE Idaho, New York City Hospitality Alliance, and the James Beard Foundation. The IRC sent the letter just days before the March 11 expiration date for the Continuing Resolution, which provides a unique opportunity for members of Congress to add money to the RRF.
"The state of the union is not strong when neighborhood restaurants and bars are ready to close permanently," said Erika Polmar, Executive Director of the Independent Restaurant Coalition. "The Restaurant Revitalization Fund became law nearly a year ago, and nearly 200,000 small businesses are still waiting for the relief they need to survive the pandemic. Now, neighborhood restaurants and bars are deeper in debt and exhausted every possible option. Our industry is organizing for the second time in five weeks because the only hope we have is for our elected officials to hear our pleas and ensure every single restaurant and bar has the relief they need to survive the pandemic."
"I have never seen New York City's restaurants in a more fragile state," said Tom Colicchio, Owner of Crafted Hospitality, New York, NY, IRC Co-Founder. "No amount of to-go drinks or outdoor dining contraptions can come close to replacing the revenue from diners eating indoors, especially when you're paying New York City rent. Eventually landlords are going to run out of patience and restaurant owners will be closing their doors in droves. Leader Schumer played an enormous role in making the Restaurant Revitalization Fund the law last year, but the nearly 20,000 New York restaurants that applied for relief and didn't get it need him now more than ever. There isn't any time to waste."
At least 90,000 restaurants and bars have closed since the beginning of the pandemic. Nearly 300,000 restaurants and bars applied for Restaurant Revitalization Fund grants in 2021, but only about one in three applicants received relief. 80% of restaurants that did not receive an RRF grant reported they are on the verge of permanent closure. A January jobs report showed that restaurants are nearly one million jobs below their pre-pandemic levels as businesses struggle to reach their pre-pandemic form:


Unemployment rate for leisure and hospitality is still 8.2%, about double the economy-wide rate, as restaurant and bar employment is still down 984,700 below its pre-pandemic levels.

Since February 2020, employment in leisure and hospitality is down by 1.8 million, or 10.3%. 

Growth in leisure and hospitality has stalled in recent months. In January the sector added roughly 151,000 jobs, compared to 163,000 jobs in December and 191,000 jobs in November.

Even though the industry is hurting, it is clear that restaurants and bars have been making an effort to increase wages. Over the past year, leisure and hospitality wages have increased by roughly $58 on a weekly basis, a 13% increase during that period.
The IRC has been advocating for Congress to replenish the RRF once it was clear that the program was drastically underfunded in June, including a wave of grassroots activism over the past few months. In January, the IRC generated over 10,000 calls to congressional offices after a social media day of action. Local leaders have also joined relief efforts — in December, mayors from 31 cities representing more than 19 million Americans urged Congressional leadership to continue the vital program, saying not giving restaurants relief would be "catastrophic." 
"Restaurants in the Bay Area are closing every single day because they have not received relief," said David Nayfeld, Executive Chef/Co-Owner of Che Fico, San Francisco, CA, IRC Board Member. "It is impossible for most restaurants to withstand two years of debt, rising costs, revenue-decimating local restrictions, and COVID-19 surges without any dedicated help from Congress. Restaurant owners are selling their homes, cars, just to keep their businesses afloat. This is unsustainable. Speaker Pelosi played an enormous role in making the Restaurant Revitalization Fund a reality, but right now, the 20,391 California restaurants still waiting for a grant need her now more than ever. I hope she listens to the voices of desperation calling her today and for our industry."
"Our data points to early signs of recovery for the dining industry, and while we remain cautiously optimistic, it doesn't reverse two years of damage caused by the pandemic," said Susan Lee, Chief Growth Officer of OpenTable. "Every month since March 2020 has seen less daily seated diners compared to the same time period in 2019, resulting in an average daily decrease of 37% nationwide. Restaurants need relief and they need it now."
"Throughout 2021, the operating environment remained challenging for restaurant operators as they faced the challenges of pandemic-related closures and restrictions, a sustained labor shortage and rising input prices due to supply chain disruption and accompanying inflation," said Chris Comparato, CEO of Toast. "Toast is proud to join the Independent Restaurant Coalition and urge Congress to replenish the Restaurant Revitalization Fund. It is challenging to run a restaurant in this environment and we are committed now more than ever to being the true partner to the restaurant industry, just as we've been since the onset of the pandemic and for the last ten years."
Toast worked with the Small Business Administration to integrate its platform in the application process, so restaurants and bars could easily submit their applications when the portal opened. The integration of the platform with the RRF portal is one of the reasons nearly one in three restaurants applied for the RRF in the first 48 hours the program was available.
"Leader McConnell needs to show that he is pro-small businesses and save the 1,745 Kentucky restaurants and bars that did not receive a Restaurant Revitalization Fund grant," said Ouita Michel, Owner of Holly Hill Restaurant Group, multiple locations in Kentucky. "When independent restaurants in Kentucky close, the more than 70,000 small farms and the countless bourbon distillers that our businesses support hurt. Failing to replenish the Restaurant Revitalization Fund will have lasting consequences on our local economy and supply chain."
The IRC recently released data collected from a survey of nearly 1,200 members of the independent restaurant and bar community in all 50 states that demonstrates the dire situation the pandemic has created for businesses, especially those that did not receive federal RRF grants: 
49% of businesses that did not receive RRF grants were forced to lay off workers because of the Omicron surge compared to 33% of businesses that received RRF grants.

42% of businesses that did not receive RRF grants are in danger of filing for or have filed for bankruptcy, compared to just 20% that received RRF grants.

28% of businesses that did not receive RRF grants have received or are anticipating receiving an eviction notice compared to just 10% that received RRF grants.

Restaurant and bar owners who did not receive an RRF grant are taking on more personal debt. 41% of people that did not receive RRF reported taking out new personal loans to support their businesses since February of 2020. This is only true for 19% of businesses that received an RRF grant.

46% of businesses reported that their operating hours were impacted for more than 10 days in December 2021.

58% of businesses reported that their sales decreased by more than half in December 2021.
Full results of the survey can be found here.
The strained supply chain has caused food prices to climb higher and higher. The recent Producer Price Index (PPI) report released by the Bureau of Labor Statistics (BLS) indicated food prices rose 12.8% over the past year, including major jumps for ingredients critical to restaurants like beef and veal (43.9%), grains (22%), shortening and cooking oils (36.4%), and eggs (40.9%).
Existing legislation to refill the RRF carries wide bipartisan support. 299 lawmakers in the House of Representatives and 52 members of the Senate have signed onto four pieces of legislation supporting adding money to the RRF (H.R. 3807, H.R. 4568, S.2091, and S. 2675).
ABOUT THE IRC:
The Independent Restaurant Coalition was formed by chefs and independent restaurant owners across the country who have built a grassroots movement to secure vital protections for the nation's 500,000 independent restaurants and the more than 11 million restaurant and bar workers impacted by the coronavirus pandemic.
###