May 19 — Independent Restaurants React to Senate Small Business Relief Vote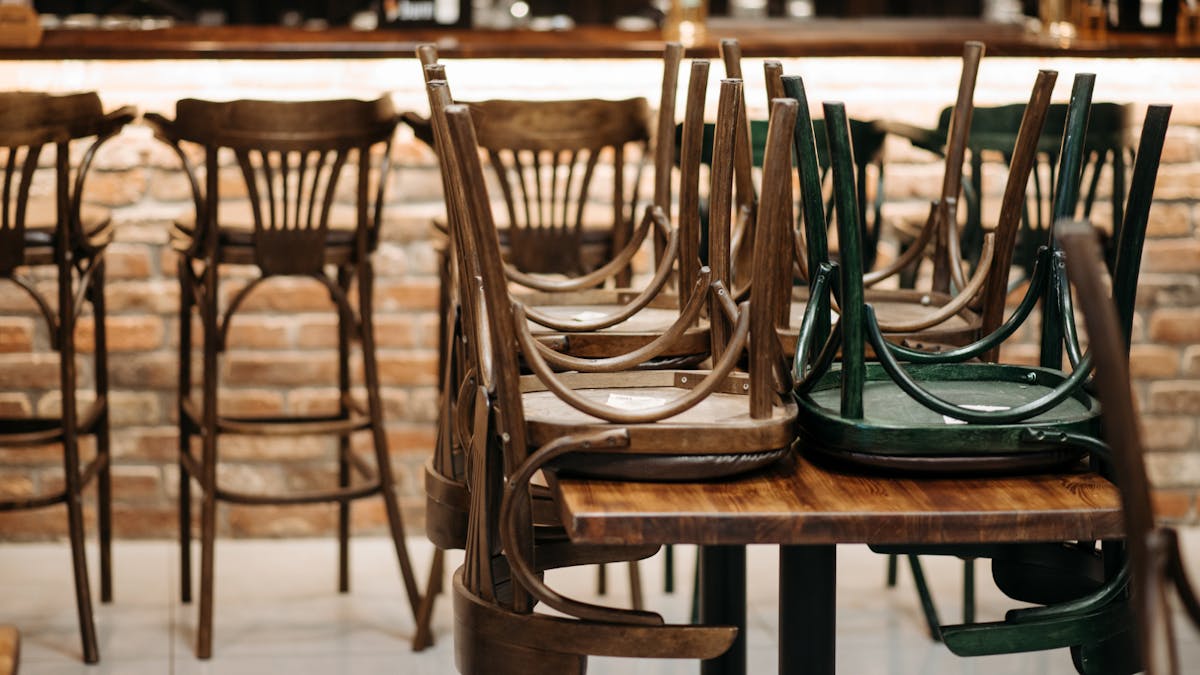 FOR IMMEDIATE RELEASE
Thursday, May 19, 2022
CONTACT
Independent Restaurant Coalition Estimates Over 50% of Restaurants Could Close After Senate Fails to Pass Funding for Restaurant Revitalization Fund in 52 to 43 Vote
Independent Restaurants React to Senate Vote: "Local restaurants expected help and the Senate couldn't finish the job" 

WASHINGTON D.C. — The Independent Restaurant Coalition (IRC) today reacted to the Senate's failure to pass The Small Business COVID Relief Act (S.4008), sponsored by Senator Roger Wicker (R-MS) and Senator Ben Cardin (D-MD), which would have replenished the Restaurant Revitalization Fund (RRF) with $40 billion. The vote total was 52 to 43. 
"Local restaurants across the country expected help but the Senate couldn't finish the job," said Erika Polmar, Executive Director of the Independent Restaurant Coalition. "Neighborhood restaurants nationwide have held out hope for this program, selling their homes, cashing out retirement funds, or taking personal loans in an effort to keep their employees working and their doors open. We estimate more than half of the 177,300 restaurants waiting for an RRF grant will close in the next few months as a result of Congressional inaction." 
Polmar continued: "The IRC was born out of the first and darkest days of the pandemic. Independent restaurants came together to create a strong collective voice. For two years that voice has spoken forcefully and effectively, advocating for relief. Now that same voice will fight for the issues critical to independent restaurants and will remain engaged in Washington, DC and local communities. And make no mistake, we will keep fighting for a sustainable future for independent restaurateurs, their employees, and the communities they support. We remain grateful to the elected officials and their staffs who have worked tirelessly for independent restaurants, including Majority Leader Schumer, Sens. Wicker, Cardin, and Sinema, Speaker Pelosi and Representatives Blumenauer and Fitzpatrick. There would be no Restaurant Revitalization Fund without their efforts and they will continue to be outspoken champions for neighborhood restaurants in Congress."
At least 90,000 restaurants and bars have closed since the beginning of the pandemic. Almost 300,000 restaurants applied for RFF grants in 2021, but nearly 200,000 restaurants did not receive funding – 52% of which reported that they are on the verge of permanent closure if the RRF is not replenished. Ninety senators voted to create what became the Restaurant Revitalization Fund last February. 
Earlier this week, ChowNow, Toast, and over twenty other businesses and trade associations penned an industry letter urging Congress to act quickly so that the tens of thousands of independent restaurants that did not receive relief could keep their doors open. The group of businesses and trade associations warned Congress that as many as four in five restaurants and bars are in danger of closing permanently, threatening the livelihoods of farmers, bakers, and thousands of employees. 
The House of Representatives passed the Relief for Restaurants and Other Hard Hit Small Businesses Act (H.R. 3807) with a bipartisan vote in April which would have provided an additional $42 billion to the Restaurant Revitalization Fund.
A recent IRC survey of nearly 1,200 members of the independent restaurant and bar community in all 50 states found that more than half of businesses that did not get RRF grants will close within six months. The data also found that 49% of businesses that did not receive RRF grants were forced to lay off workers because of the Omicron surge compared to 33% of businesses that received RRF grants.
42% of businesses that did not receive RRF grants are in danger of filing for or have filed for bankruptcy, compared to just 20% that received RRF grants.

28% of businesses that did not receive RRF grants have received or are anticipating receiving an eviction notice compared to just 10% that received RRF grants.

Restaurant and bar owners who did not receive an RRF grant are taking on more personal debt. 41% of people that did not receive RRF reported taking out new personal loans to support their businesses since February of 2020. This is only true for 19% of businesses that received an RRF grant.

46% of businesses reported that their operating hours were impacted for more than 10 days in December 2021.

58% of businesses reported that their sales decreased by more than half in December 2021.
Full results of the survey can be found here.


ABOUT THE IRC:
The Independent Restaurant Coalition was formed by chefs and independent restaurant owners across the country who have built a grassroots movement to secure vital protections for the nation's 500,000 independent restaurants and the more than 11 million restaurant and bar workers impacted by the coronavirus pandemic.
###